TIME Magazine has sold four digital magazine covers as non-fungible tokens (NFTs) for nearly $500,000 in cryptocurrency. The tokens were auctioned off on the NFT marketplace SuperRare yesterday, raising a total of 276 ETH (worth $446,000).
NFTs are unique digital tokens that can represent artwork, audio, or video content. They can be bought, sold, and transferred to other people using blockchain technology. In TIME's case, the NFTs represented famous TIME covers (one yet to be published), all following a specific theme.
The collection began in 1966, when TIME published a magazine with the cover, "Is God Dead?" It was the first cover lacking imagery and it related to a story by TIME religion editor John Elson. The NFT for this artwork sold for 70 ETH ($112,000).
This design was then used for a second time during the Trump presidency, when the publication used the phrase, "Is Truth Dead?" on its cover. This sold for 88 ETH ($141,000).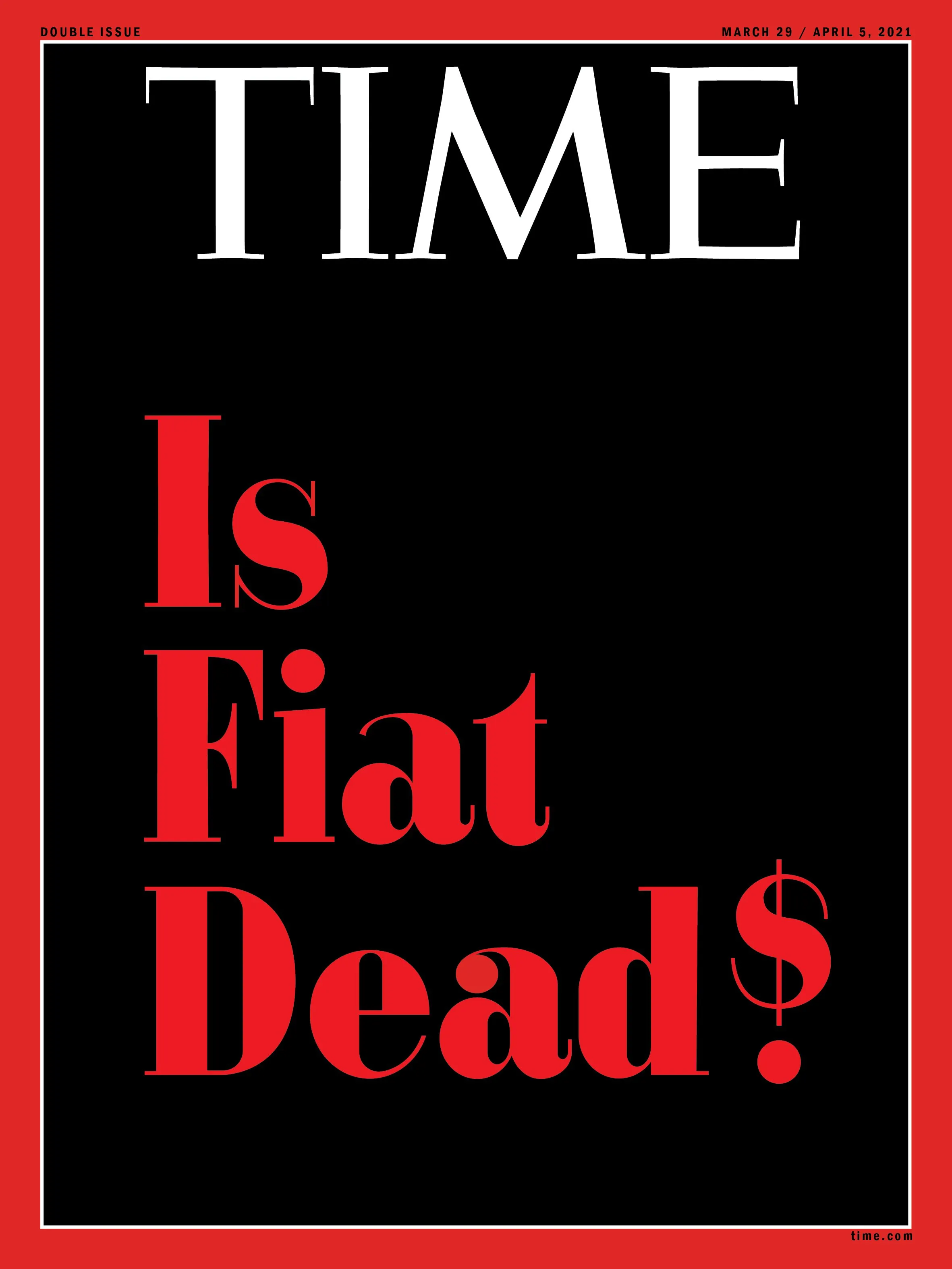 The third magazine cover reads, "Is Fiat Dead?" and is set to be published on March 29. The story looks at the rapid rise of NFTs and how cryptocurrencies are rallying against government-issued fiat currencies, such as the US dollar. It sold for 83 ETH ($130,000).
The fourth NFT is an image showing all three magazine covers. It shows the consistent design across the covers, spanning 55 years and the shift from print to digital. This one sold for just 35 ETH ($56,000).
TIME Magazine is just the latest company to get in on the NFT hype—which it is also documenting. Interest in the cryptographically-unique tokens has boomed in 2021, with artists selling NFTs for multimillion-dollar sums and brands launching their own NFTs to capitalize on  the opportunity. Whether fiat is dead or not, NFTs, it seems, are very much alive and in vogue.