In brief
The FBI and IRS raided multiple Bitcoin operations in New Hampshire and six people were arrested, including prominent Libertarian radio host Ian Freeman.
The radio host and chairman of the Shire Free Church remains in custody, according to his business partner.
FBI and IRS officers on Tuesday swooped in on multiple premises in Keene, New Hampshire, associated with the libertarian group Free Keene, according to local news reports. Reportedly, at least one Bitcoin ATM was seized.
Six people were arrested and federally indicted for allegedly participating in a conspiracy to operate an unlicensed money transmitting business, according to the US Attorney's Office for the District of New Hampshire. Two of those arrested were still in custody pending a bond hearing.
But the story gets a lot weirder than an unlawful crypto business.
According to the indictment, the co-conspirators misled financial institutions into believing that accounts used for their enterprise, the Shire Free Church, were for charitable donations when they were actually for an unlawful virtual currency exchange business. 
One of those arrested was Libertarian and Free Talk Live radio host Ian Freeman. Mark Edge, Freeman's business partner and fellow radio host, told Decrypt on Wednesday that the charges are baseless—though Edge (who was not arrested and says he was not involved in the Church's cryptocurrency enterprise) did acknowledge the Church's business was inextricably entwined with Bitcoin adoption.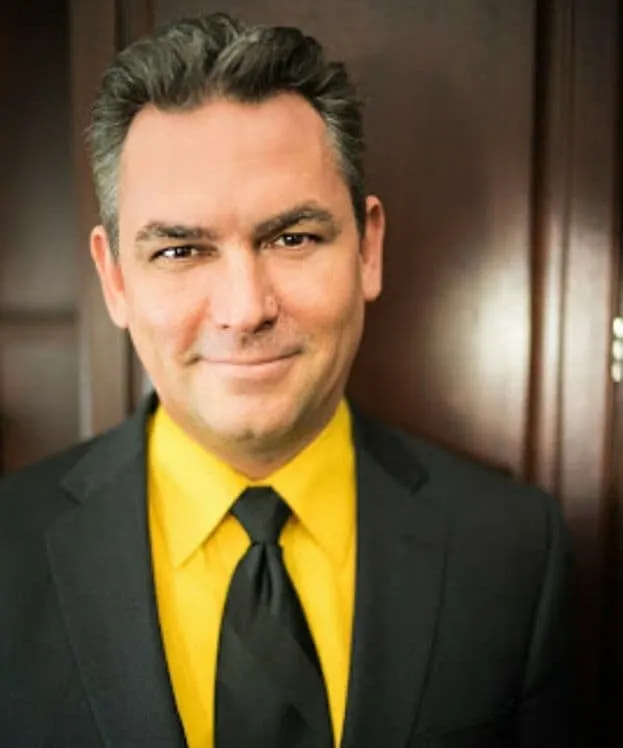 Bitcoin "is a gift from God," Edge said, "whereas the Government's money is lies, obfuscation, blood, and oil. We do it as a mission to propagate peace and freedom for the Church." 
Edge added that Freeman had complied with Know Your Customer (KYC) stipulations, as far as he knew. "The government wants everyone warned," he said. "They don't want anyone doing things they can't benefit from." 
Libertarian heartlands
New Hampshire is the heartland of the Libertarian movement. In 2003, a specific group of Libertarians chose the granite state as the place where they would form their community, and the resettlement scheme was dubbed the Free State Project. According to local news outlets, around 50,000 Free-Staters now live there. 
But Freeman, 40, is no longer one of them. After participating in the project for 10 years, he was expelled after engaging "in controversial behavior" in 2016. One week later, the Free Talk Live radio premises were raided in a child pornography sting, although no charges were made. 
Following his expulsion from the Free State Project, Freeman joined a group called Shire Society. Founded in 2010 by a group of activists from the Free Keene group, the Shire Society is "committed to peace, individual sovereignty and independence." Like the original Libertarian movement, it mandates that its members sign a declaration of commitment to the cause. In 2017, former presidential candidate and Libertarian Ron Paul signed the Shire Society Declaration.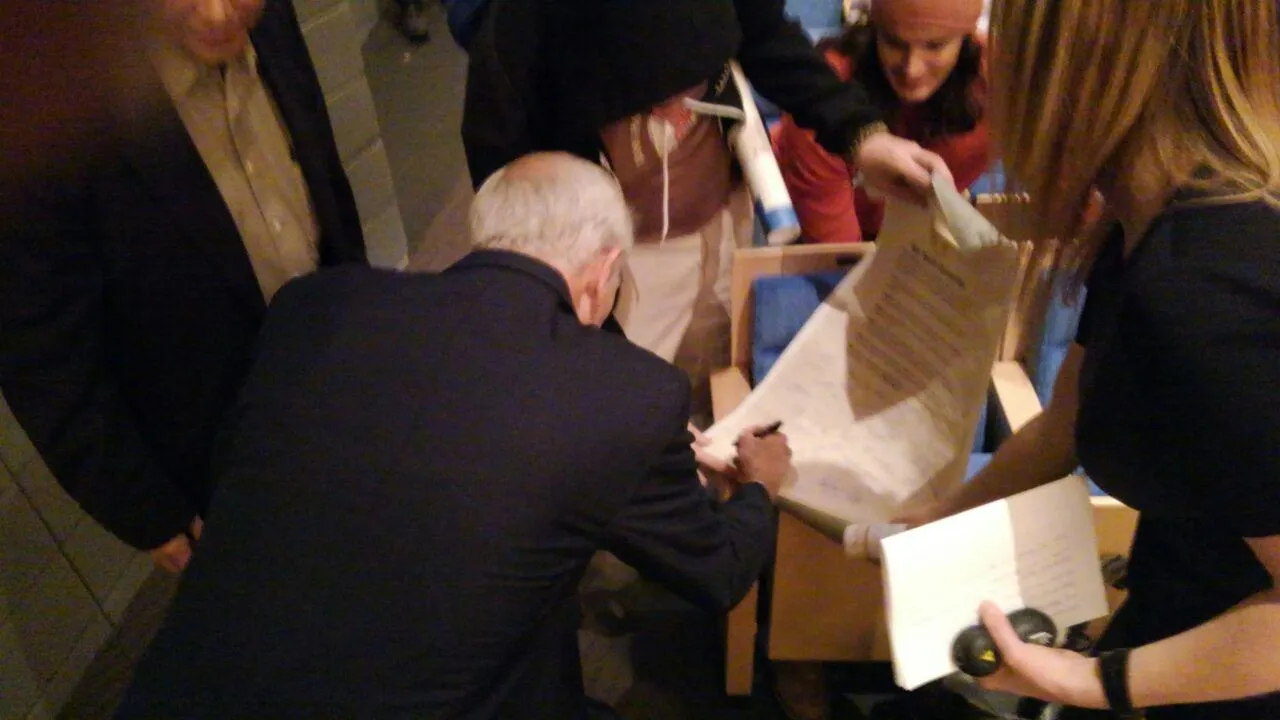 Among the society's projects are "Shire cryptocurrency vending," as detailed on its website, and the Shire Free Church. Freeman is listed as the chairman of the Shire Free Church board of directors. 
According to the federal indictment, he and his co-conspirators also operated accounts under other aliases, including the Crypto Church of NH, the Church of the Invisible Hand, and the Reformed Satanic Church.
Keene resident Aria DiMezzo (formerly James Baker), 34, was among those also indicted. DiMezzo is a self-described "transsexual, satanist anarchist" who ran as the Republican candidate for Cheshire County sheriff in 2020. 
Free Talk Live 
Free Talk Live, which is owned by the Shire Free Church, has been operating since 2002, with Freeman and Edge as permanent hosts. According to Edge, the show has been receiving Bitcoin as payment for advertising since 2011. 
"We were the first media in the world to discuss Bitcoin on December 28, 2010," said Edge. Roger Ver, the libertarian and Bitcoin Cash promoter, first heard about the cryptocurrency from the show, he added.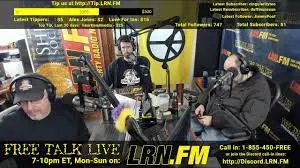 The Shire had been accepting Bitcoin donations since 2011, he said. "Certainly, the Church is not without its Bitcoin holdings and has had them for some time," said Edge.
The charge against Freeman seeks to forfeit all property and any proceeds derived from an illegal business, "once convicted." 
Edge said that the Church had obtained legal advice in 2017 regarding the status of its cryptocurrency operations, and was told that it was not a money transmitter under state or federal law.
Edge suspects that the next move the FBI and IRS will make is to freeze the Shire Free Church accounts and seize its Bitcoin wallets (if they haven't already done so.)
Freeman and some of the others are also charged with money laundering and operating a continuing financial crimes enterprise; they are accused of instructing their customers to lie to financial institutions about the virtual currency transactions. 
The wire fraud charges list the institutional investors the defendants are alleged to have deceived. They include Service Credit Union, Cheshire County Federal Credit Union, Wells Fargo, TD Bank, FGA Federal Credit Union, First Tech Federal Credit Union, JP Morgan Chase, and Bank of America.
According to local publication, the Manchester Ink Link, Keene residents have been in the FBI's crosshairs since the January 6 Capitol insurrection, and several have been arrested in connection with events that took place on that day. 
A previous version of this article incorrectly named Roger Ver as the founder of Bitcoin Cash.