In brief
Mogul Productions will release crypto artwork NFTs from veteran artist Rob Prior.
The pieces, dropping in late spring, will be inspired by Star Wars, Marvel, and "The Wolf of Wall Street."
Mogul's main focus is a decentralized film finance model that community members can vote on using STARS tokens.
Mogul Productions launched in February as a content production company tapping the world of blockchain and cryptocurrency to finance films. The firm intends to allow fans to vote with STARS tokens to decide which productions are greenlit, but its first venture in the crypto space is instead focused on everyone's favorite buzzword right now: NFTs.
Today, Mogul announced that it will host an NFT sale featuring artwork from Rob Prior, a veteran artist who has worked for comic book giants Marvel, DC Comics, and Image, as well as in the video game industry.
Prior's NFT drop will include artwork inspired by Star Wars, the Marvel universe, and the Martin Scorsese film "The Wolf of Wall Street." It will take place later this spring.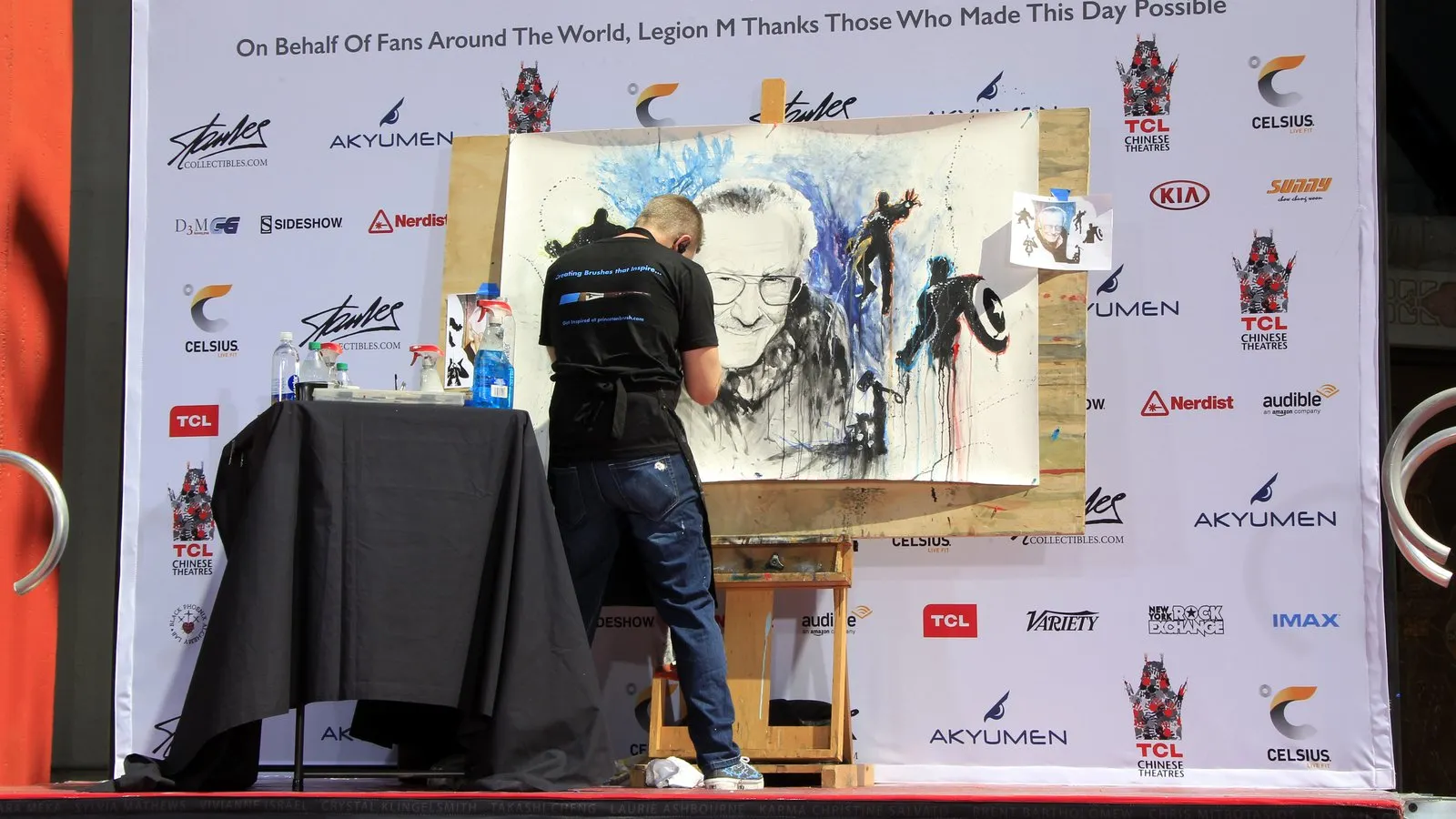 Crypto artwork sold as NFTs, or non-fungible tokens, are hot at the moment, with the top three markets registering $342 million in trading volume in February alone—more than in all of 2020. NFTs are scarce digital collectibles, artwork, recordings, and other virtual assets that people can buy, trade, and authenticate via blockchain-based platforms.
Prior already sells his physical artwork, but NFTs provide the opportunity for artists to profit off of digital artwork in a way that wasn't feasible before due to the lack of verifiable scarcity and authentication.
"NFTs bridge the physical and the digital worlds," Prior told Decrypt. "For too long, artists have missed out on the untapped revenue stream of digital content, given how easy it is to make copies of digital artwork online. With the advent of immutable digital IDs made possible by blockchain technology, artists have the ability to generate revenue from their digital artwork and digital versions of physical art for the first time in history. The coronavirus has increased the importance of online spaces, and so digital art is more valuable now than ever before."
The buyers of Prior's artwork via the Mogul drop will have a very interesting choice ahead of them once it's all said and done: they can either choose to receive the physical original as well… or watch it be burned by Prior via live video and receive the ashes instead. "Personally, I feel it will be exhilarating to burn the physical art, especially knowing the digital NFT will live forever on the blockchain," said Prior.
Mogul's entry into NFT sales based on popular franchises comes following some big-dollar sales in the space, including a recent $1.85 million sale of artwork inspired by DC Comics heroine Wonder Woman. The unofficial artwork drop by comic book veteran José Delbo and crypto artists Hackatao might have caught DC's attention, however. Over the weekend, DC reportedly emailed freelance artists stating that it is exploring the NFT space, and warning artists not to independently sell artwork based on its characters.
It's a potentially thorny copyright issue that could grow larger if other entertainment giants begin asserting their rights. Mogul's NFT drops do not appear to have the involvement or blessing of the entertainment giants behind the films and properties that inspired Prior's work, although Decrypt has requested clarification on that front.
In any case, Prior doesn't seem too concerned. His announced NFT drops don't include DC characters. But when asked about the reported warning to artists, he suggested that subjectivity provides wiggle room with such matters.
"In terms of license requirements, NFTs fall under a gray area, as do artistic recreations of existing intellectual property in general," Prior responded. "It depends on how much originality the artist brings to his/her work, which is ultimately subjective. Art goes beyond free speech. Art is expression."
For Mogul Productions, meanwhile, the NFT drop offers a chance to test the waters with its online platform and build brand awareness ahead of the mainnet launch for its STARS-driven decentralized film finance model. However, Mogul CEO Gagan Grewal also suggests the production company is exploring the potential for NFTs to produce ongoing revenue for rights holders.
"NFTs as a way to represent liquid intellectual property is incredibly appealing for us," Grewal told Decrypt. "Imagine visually being able to own an NFT that is an iconic clip from Joker, but the NFT itself has governance surrounding it that attributes a percentage of profits, or royalties, to the owner of the token. As a film financier, you suddenly have a piece of art that you can display on your Mogul account, and physically in your home, that has royalty rights accruing to you, the holder."
"Our team is at the forefront of research and development in this space and hope to make some major waves on this front soon," he added. "We're building the Mogul platform to support initiatives like this from a user experience, compliance, and blockchain development perspective."