In brief
Anthony Scaramucci is optimistic the United States might get a Bitcoin ETF by the end of this year.
He also said he doesn't believe Trump actually wrote his one Bitcoin tweet himself.
Skybridge Capital hedge fund co-founder and former White House staffer Anthony Scaramucci is hopeful we'll see a Bitcoin ETF in the United States approved by the end of this year—and he's basing that hope on President Biden's choice of Gary Gensler to run the SEC.
"I'm hoping that with the introduction of Gary Gensler now into the regulatory rubric, and my understanding of where he's coming from, although I don't know it personally, is that possibly we can get an ETF in place by the end of the year," Scaramucci said in an extensive interview this week with Decrypt.
An exchange-traded fund, or ETF for short, would allow investors to bet on the price of Bitcoin without actually buying and storing the asset, similar to how gold ETFs function for gold investors. The expectation is that once a Bitcoin ETF is approved in the US, institutional investors, who may be intimidated by the complexities of cryptocurrency exchanges, will rush in, since buying Bitcoin is as easy as buying Tesla stock.
The SEC, however, has repeatedly turned down applications for Bitcoin ETFs in the States on the grounds that the Bitcoin market isn't mature enough and still very easy to manipulate.
Regulators in Canada evidently disagree. Two Bitcoin ETFs have already been established in Canada, prompting speculation about when, if ever, the United States will follow suit.
The SEC and crypto: It's complicated
The Securities and Exchange Commission has embroiled itself in a number of regulatory battles with the crypto industry over the years, including the recent charges leveled against crypto software firm Ripple, and the infamous ICO crackdown of 2017.
But Scaramucci isn't the only one hopeful that Gary Gensler's arrival might change things, given his background in the crypto industry. 
Gensler taught a course on cryptocurrencies and blockchain technology at the Massachusetts Institute of Technology (MIT). The course is free and fully viewable online, and Scaramucci says he got through 18 of the 24 video sessions. "Gary's course I think, is sort of a tell that they're likely going to be regulating this," Scaramucci said. "I think we could be sitting here a year from now with a Bitcoin ETF in the United States, something that's regulated, something that has a lot of clarity related tax."
What's more, Gensler published an op-ed in CoinDesk at the end of 2019 in which he said blockchain technology has the potential to be a catalyst for change. "Crypto and blockchain technology acting as a catalyst for change may not fulfill the heightened expectations of maximalists," Gensler wrote, "but [it] may be [Satoshi] Nakamoto's most enduring early contribution."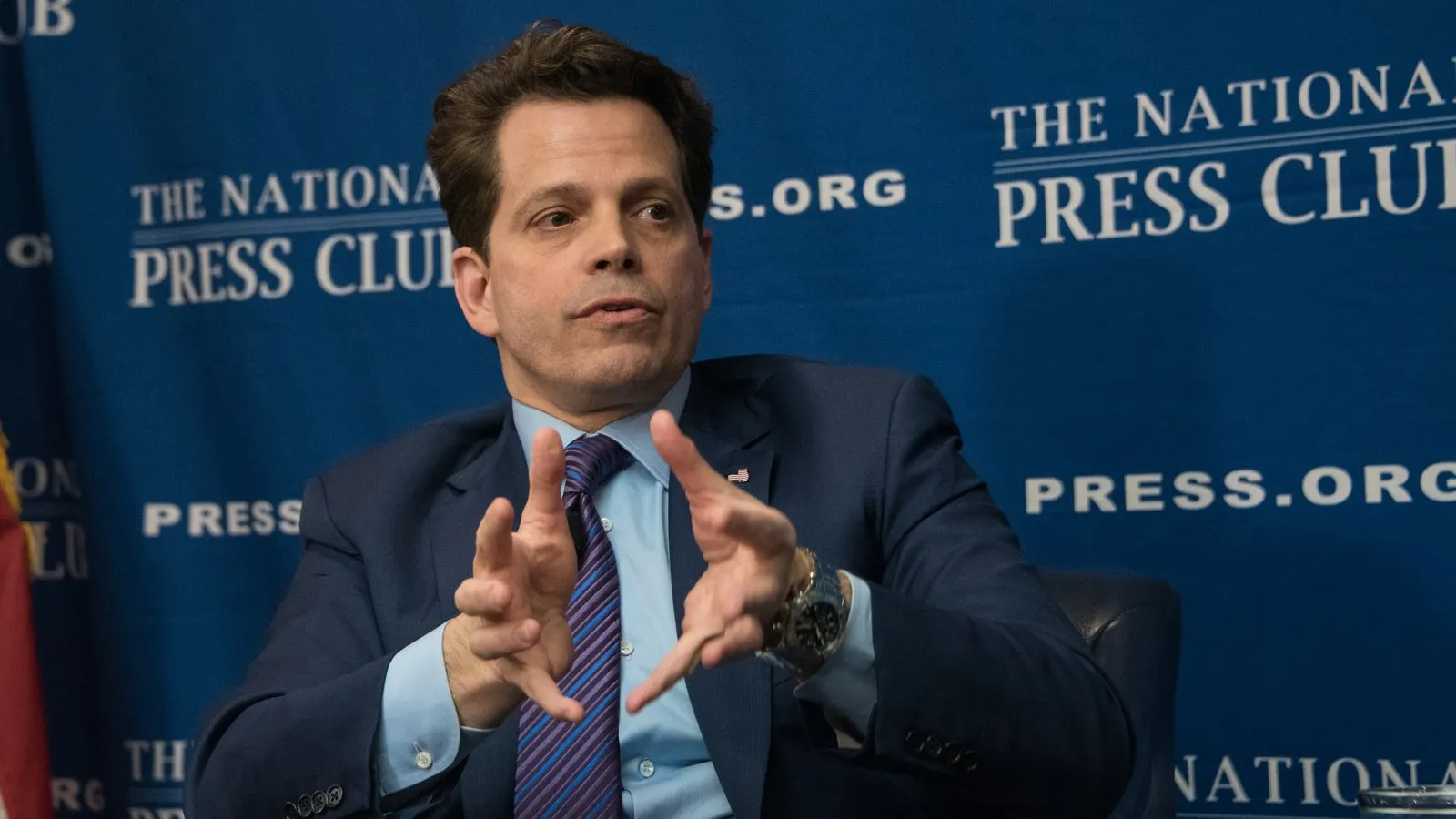 At the risk of alienating some of the crypto world's most ardent libertarians by welcoming regulation, Scaramucci also suggested an SEC-regulated Bitcoin ETF would be a good thing. 
Canadian regulators, as Scaramucci recalls, voiced the opinion that, "'Well, it's happening one way or another, we would rather have it regulated by us, and the appropriate safety seal put on it, and all the caveats. And then of course, we want to be able to tax it as well, which would be beneficial to the Canadian government.' So, I can't imagine that our friends north of the border are that far off from the long-term thinking of the regulators here [in the United States]."
But even if a Bitcoin ETF does land in the United States, that won't remove all the political baggage and controversy that Bitcoin is now well used to carrying.
Trump, Biden, and Bitcoin
Bitcoin has never yet truly found mainstream support within the US government. 
During his one term as president, Donald Trump issued one single tweet about Bitcoin and the wider cryptocurrency industry, in July 2019. Now deleted since Trump's account is gone, the former president's tweet said:
"I am not a fan of Bitcoin and other cryptocurrencies, which are not money, and whose value is highly volatile and based on thin air. Unregulated crypto assets can facilitate unlawful behavior, including drug trade and other illegal activity."
If you ask Scaramucci, Trump likely didn't write that tweet himself. 
Scaramucci suggests that the former president had been told he needed to opine on Bitcoin, and the tweet was crafted for him.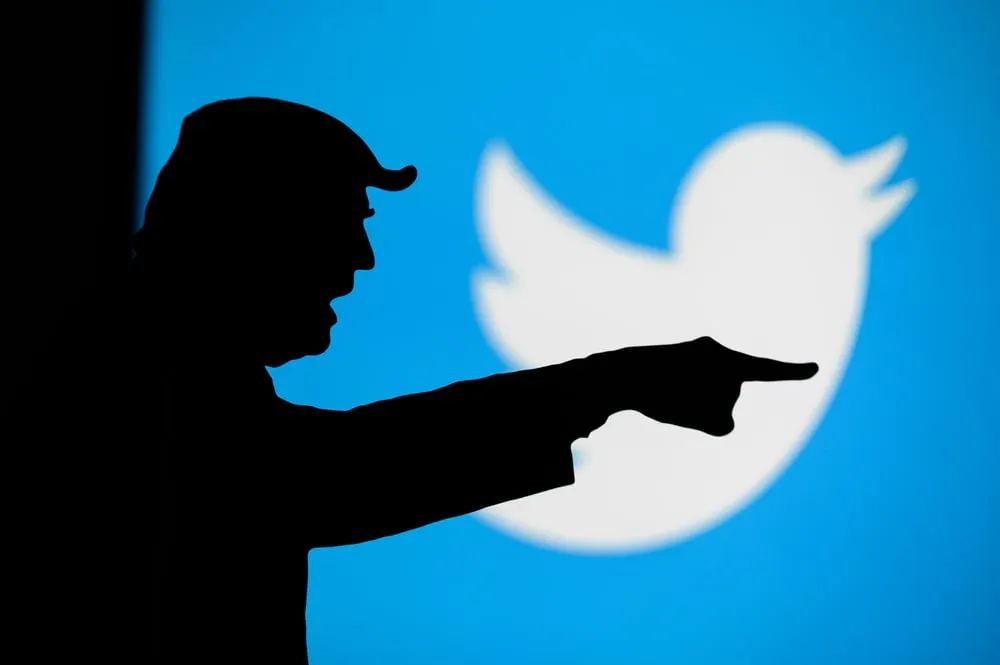 "I could tell very quickly when Trump himself was writing a tweet, they were loaded with malapropisms and misspellings and a lack of commas, just this stream-of-consciousness ranting," Scaramucci said. "And then there were the more measured tweets that had some of Trump's spicy comments, but it was more or less being written by somebody else. I think the Bitcoin thing was written by governmental bureaucrats that don't want to see Bitcoin rise… I think it's rising despite all that."
Of course, Trump has now gone, and we have another administration occupying 1600 Pennsylvania Avenue. President Biden hasn't publicly opined about Bitcoin, but his choice of Treasury Secretary has.
Janet Yellen has been outspoken in her views about Bitcoin and the wider crypto market. She has previously described Bitcoin as a highly speculative asset, and has publicized concerns that it can be used for illicit activity. She also said regulators need to ensure that consumer protection is right at the top of their priority list when dealing with assets like Bitcoin. 
For Scaramucci, the government's relative opposition to Bitcoin isn't a partisan issue between Republicans and Democrats. Instead, it's a byproduct of US dollar supremacy and the need for the government to use currency as an effective political tool. "The government for the last 20 years, if not longer, has been using the dollar as an effective political tool in terms of an instrument of sanctioning, and trying to cripple our adversaries," Scaramucci said. 
He remains optimistic that the cryptoeconomy is coming to America, and when it arrives (along with a Bitcoin ETF) it will be here to stay. "Free market principles dictating what they are, I'm pretty sure we're gonna have some level of a robust Bitcoin/crypto economy here in the US," he said. 
Either way, the next four years are going to be crucial in the United States' approach to crypto. Coinbase recently posted its S-1 filing with the SEC before it will go public via direct listing, institutional money is pouring into Bitcoin at an unprecedented rate, and its price is within touching distance of yet another all-time high.