In brief
Hex Trust has created a new vault for storing NFTs.
The vault will integrate with NFT marketplaces.
Digital asset custodian Hex Trust, known for its token custody service Hex Safe, has launched a custody service for non-fungible tokens (NFTs) on the Ethereum blockchain, according to a press release.
The service, called NFT Safe, will allow investors to store their NFTs with the firm but still be able to participate in the NFT trading ecosystem.
NFTs are unique digital tokens that can represent ownership of a piece of digital art, music, sports highlight, or an in-game item. They are different from cryptocurrencies like Bitcoin or Ethereum, because each token is unique and cannot be duplicated or divided.
The NFT market has exploded recently, breaking $400 million in lifetime sales, according to NFT tracker CryptoSlam.
"NFTs are an integral part of the blockchain ecosystem and have been accelerating in popularity," Hex Trust CEO Alessio Quaglini said in a press release. "The possibilities are endless when considering the size of the markets which can be unlocked by NFTs."
Hex's NFT Safe supports two Ethereum token standards: ERC-721 and ERC-1155. The former is the most common way of making an NFT, specifying that each token is unique and making it different from typical tokens built on the blockchain. The latter is a more recent development, designed with several improvements that aim to make its NFTs work better within games. This token standard also makes it much cheaper to send multiple NFTs in one go.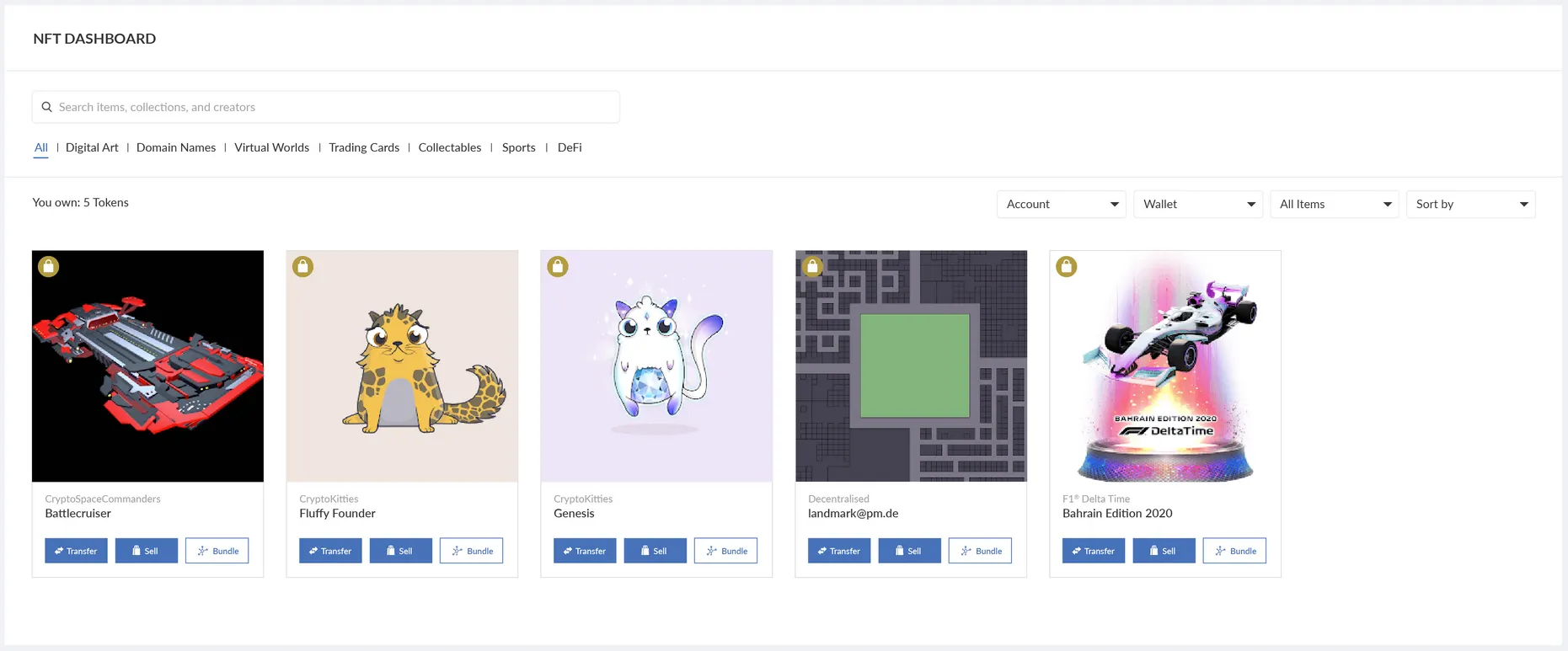 NFT Safe will also integrate with NFT marketplaces. This means that, although investors won't be directly in control of their own tokens—it's a custody service after all—they will still be able to sell them directly into a marketplace, if they so wish. This stops them from having to withdraw to their own wallets to sell them, which would introduce additional risk.
While NFTs are different from other blockchain tokens, they are accessed in the same way. So, someone with an Ethereum address can store fungible tokens—like BAT, AAVE, LINK—along with any of their NFTs in the same wallet. This means that if they lose the private keys (strings of numbers and letters that are effectively access codes), they will lose the NFTs along with any other tokens in their wallet. This is why some users are turning to custody solutions, to prevent themselves from losing their own tokens.
Based in Hong Kong and Singapore, Hex Trust focuses on holding cryptocurrencies on behalf of retail and institutional investors in a secure way. Quaglini is a former director at First Abu Dhabi Bank, the largest bank in the United Arab Emirates.
Hex Trust plans to add support for NFTs on other blockchain platforms, such as Dapper Lab's Flow, the Hedera Token Service and Binance Smart Chain. These platforms offer similar NFT services, although they are cheaper to buy and sell (because of cheaper transaction costs)—but at the expense of decentralization in some cases.