In brief
Miami Mayor Francis Suarez told Decrypt he is about to purchase some cryptocurrency of his own.
He's thinking about buying any combination of three different cryptocurrencies.
He also discussed Miami's recent resolution focused on Bitcoin adoption.
Miami Mayor Francis Suarez told Decrypt that he is planning on personally buying cryptocurrency this week. He is considering a portfolio of coins including Bitcoin, Ethereum, and potentially even Dogecoin. 
"I may do Bitcoin, I may do Ethereum, and I may do Dogecoin, I haven't fully fitted out what I'm going to do, but those are the three that I'm looking at," Mayor Suarez said.
There has been some speculation about when, or even if the Mayor would ever purchase any cryptocurrencies, but he confirmed that this will be happening as soon as this week.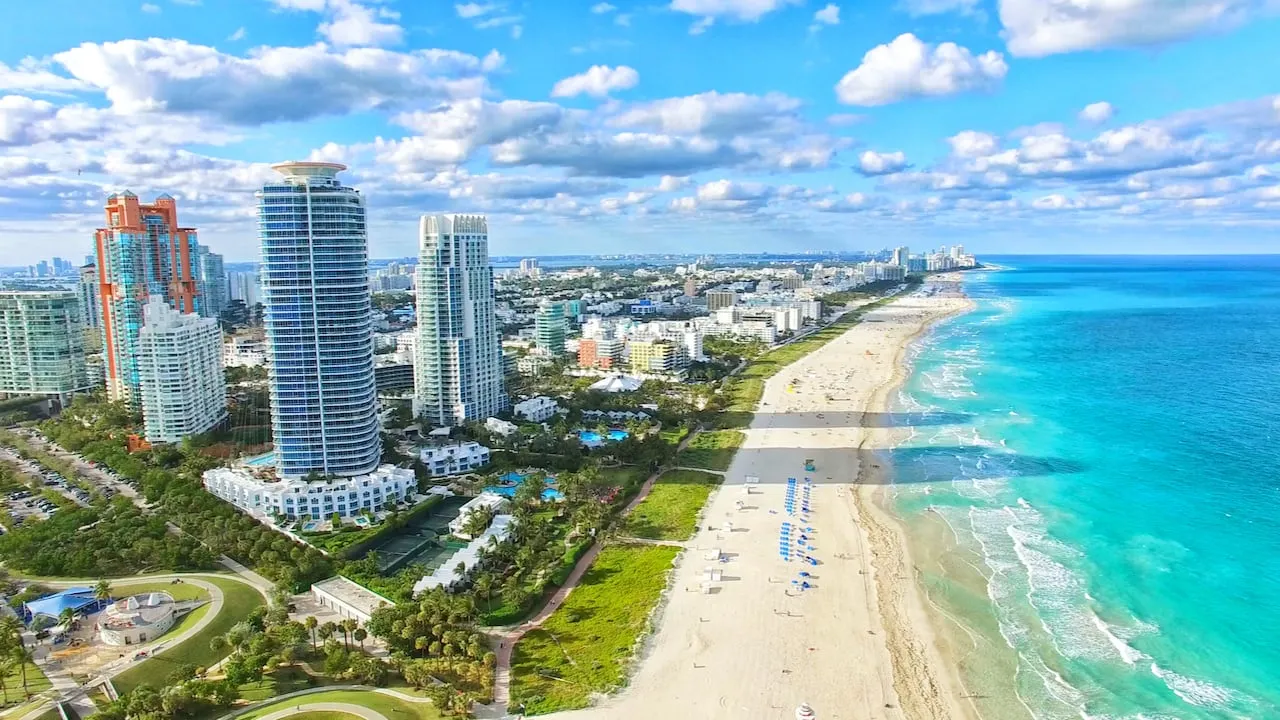 "We're going to be doing it this week, I want to do it sooner rather than later because the price keeps going up," he said, adding, "the faster the better."  He also intends to make his cryptocurrency purchase now, partly as a way of commemorating Bitcoin's recent surge past the $50,000 mark. 
"We're going to do something cool, maybe to commemorate the passing of the $50,000 threshold," the Mayor said, adding that he will "do it as a public thing, because I think it will be fun, and I think it would be cool."
Bitcoin is the biggest cryptocurrency by market cap with a price of $52,700. It's followed by Ethereum, which is a blockchain platform designed for supporting tokens and protocols. Its current price is $1,900 after growing by almost 10% in the last week.
Tesla CEO Elon Musk has pushed Dogecoin—originally created as a meme cryptocurrency—into the mainstream. His frequent tweets have encouraged its price to grow, reaching highs of $0.08 before falling back to its current value of $0.05.
The Mayor intends to open two accounts—both in a personal capacity—with one likely on crypto exchange Coinbase, and the other on crypto exchange Gemini. He said this decision was partly based on his close relationship with Coinbase CEO Brian Armstrong, and Gemini co-founders Cameron and Tyler WInklevoss.
"I'm friends with Brian and I'm friends with Tyler and Cameron, and I want to make sure that they know that I support their platforms," adding, "I want to pay it forward a little bit, and help them through giving some publicity to their platforms." 
What's next for Miami? 
Not only is Mayor Suarez intent on making his own cryptocurrency purchases this week, but he has plans to turn Miami into a cryptocurrency hub—and they are in full swing. 
"Last Thursday, we had a watershed moment where I put forth a resolution to the City Commission that passed by a vote of four to one," Mayor Suarez said. 
That vote enables the city to do three things. First, Mayor Suarez can now look for a third party that will help facilitate employees that work in Miami to be paid in Bitcoin. Second, it allows the city to find a third party—potentially the same third party—to facilitate the payment of taxes and fees in Bitcoin. Lastly, it allows Miami to explore the possibility of holding Bitcoin as an asset in the city's treasury reserve. 
Once a vendor is identified, the proposal will have to return to the City Commission, which will need to approve any proposal it receives. 
Mayor Suarez has also anticipated that state law might prohibit the city from holding Bitcoin as an asset in the treasury's reserve. If that is the case, he is committed to reforming the relevant legislation to ensure the city can move forward with its cryptocurrency ambitions.
"There's a legal hurdle that we may have to surmount, but we've also made it a priority that in the event that there was some legal prohibition, that the state law would be changed—or should be changed—to allow us to hold Bitcoin," he said. 
But in the meantime he's going to get a taste of the volatile crypto markets on his own.