There's nothing like dangling from a building to draw attention to yourself, and 32-year-old Andreas Kalteis knows a thing or two about defying gravity. In his heyday, he was one of Austria's pioneering free-runners, those people that threw themselves off buildings for fun. Today, however, he's hung up his running shoes and is attempting to defy gravity in a different way--by launching an ICO in 2019.
Kalteis and three others at Novem--a company billing itself as "the safest gold cryptocurrency token in the world"--are building a stablecoin called 999.9, which is backed by an underlying asset: gold. By having actual gold reserves under lock and key, the token price should stay "pegged" to the price of gold, which all sounds very sensible. What doesn't sound sensible is that Kalteis and his team are betting that their upcoming ICO in April is the best way to raise funds for their gilded coin.
"We're too late for the hype but still early in the game," Kalteis told Decrypt, adding, "During the ICO phase there was no regulation and a real business like ours couldn't have done much without any. When regulation comes and works, really sustainable businesses can be built."
Those sustainable businesses he's referring to appear to be stablecoins, cryptocurrencies attached to assets decidedly more stable--although we know this isn't always true. Despite that, there are now more than 100 in existence with more being launched every day. So what makes Kalteis's token so different?
The 999.9 stablecoin is a security token where each token represents 0.01 grams of gold. When the tokens are traded, buyers receive a physical certificate for the underlying gold--if true, that means that whatever money they raise in their ICO will go on printing costs. But we digress. Once a smidgen of gold is bought, the buyer will receive confirmation from the London Bullion Market Association, a precious metal trading service. In addition to that, they have also created a utility token called the NVM that you use to buy your 999.9 stablecoins instead of using fiat. This particular token is built on the NEO blockchain and will be the defacto currency traded on exchanges. The incentive to use the NVM over another currency to buy the stablecoin comes via a 5 percent discount.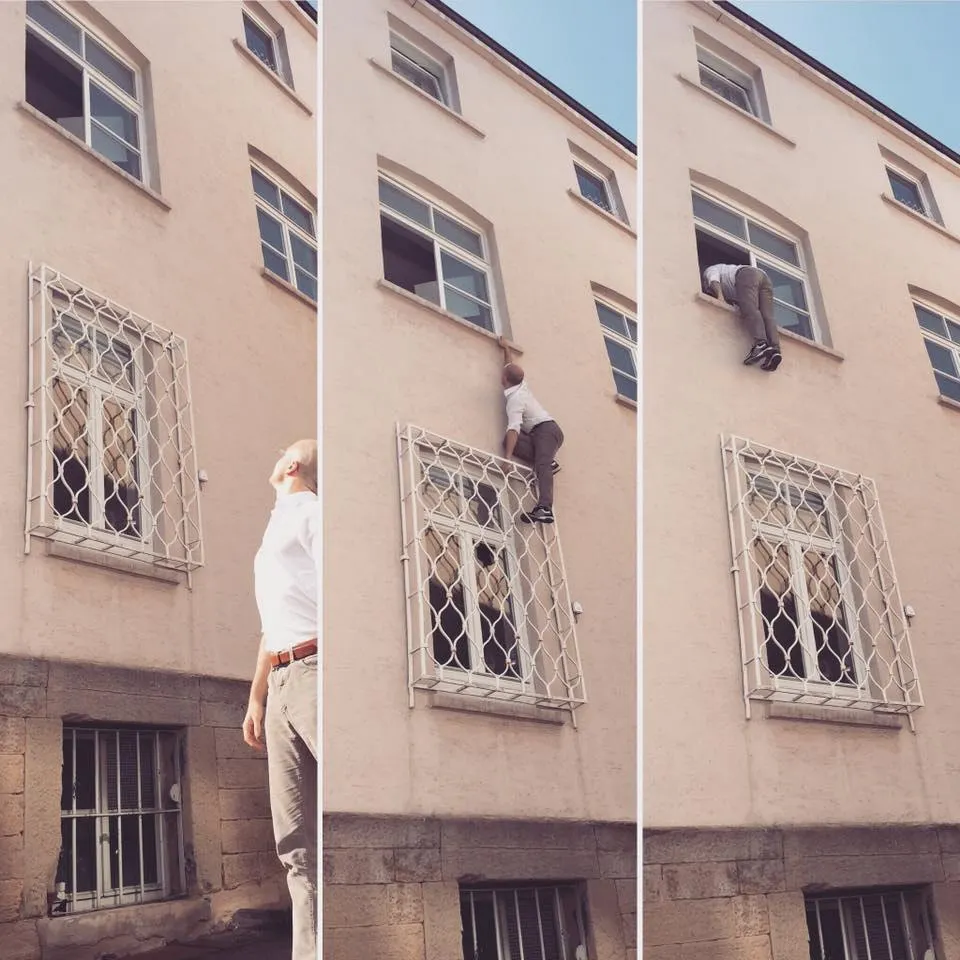 While that all sounds good and proper, the team are still planning on launching an ICO for their utility token. While this fundraising method has raised a whopping $22 billion, investors aren't so keen after a slew of startups were forced to give back their investments by the SEC. To avoid a similar fate, the NVM ICO will exclude U.S. residents from the ICO—but it still seems a bit of a long shot.
But Kalteis knows a thing or two about taking risks. An avid parkour runner, he has been jumping off buildings in Austria since the 1980s. His favorite thing was to jump off buildings. "You're in the air for so long but you have to land so precisely. Landing on thin rails, you need such control and precision." But don't ask him to perform a backflip. "The one thing I hated was everyone wanted me to do backflips when parkour is about efficiency and overcoming obstacles. Who the fuck stops and does a backflip?" While he looks back fondly on his tumbling days, he says he learned the dark arts of marketing that will help NVM be a success.
In his late teens, he created a marketing agency for parkour runners called Parkour.at. They would climb buildings, enticing local newspapers to take pictures of them and use the clippings to convince companies to feature free runners in their adverts. This worked for a while but it wasn't long before the police would pay a visit to Kalteis and his parents whenever someone was spotted climbing a building in Hard--the town he grew up in. Something had to change.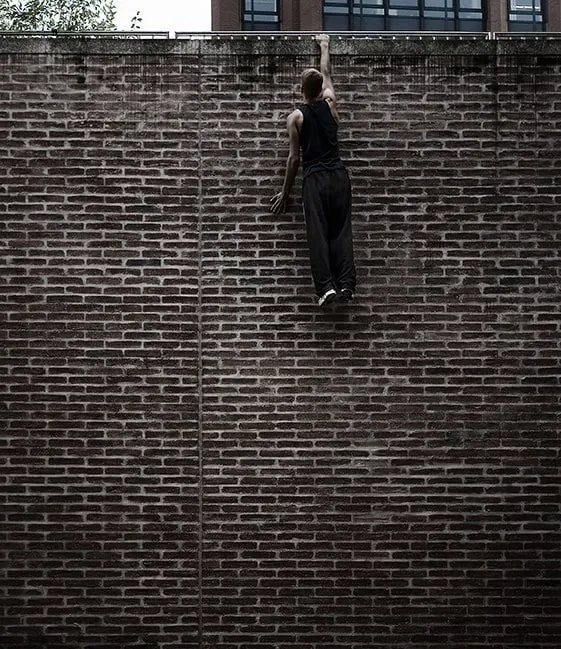 So, Kalteis set up his own marketing agency, called KalteisMedia. Despite having dropped out of school and having few qualifications to his name, he ended up working with big brands including Audi, Coca Cola and—less surprisingly—Redbull. While he was doing that, he saw people paying close attention to crypto, and invested XRP, making himself a tidy profit. So he and a colleague decided to dive head first into crypto investing his profits into a startup--that would eventually fail, but Kalteis was convinced there was something here. A short while later, he and his friend met the team that would go on to found Novem and here we are.
While his technical knowledge of the intricacies of cryptoeconomics isn't world-beating, he knows how to get people's attention. To make a splash at crypto networking events, he arms a team of guerrilla operatives with business cards each loaded with tokens worth 0.5 grams of gold. There's nothing quite like free gold to make sure someone calls you back. Despite the cost—up to $25,000 depending on gold's price—Kalteis claims it delivers much better results than paying for traditional marketing.
While we're sure his methods are captivating, we're left a bit miffed why he and his team would opt for an ICO. But then again, taking risks seems to be what being in crypto is all about. Here's hoping Kalteis' gamble leaves the former parkour star landing on his feet.