In brief
Almost $1 billion in Bitcoin linked to the notorious Silk Road website was moved last night, after seven years.
The funds are believed to be part of approximately $5.5 billion still missing.
Theories abound over the whereabouts of the missing treasure.
Bitcoin's first real use case, the Silk Road, was a clandestine marketplace popular for buying illicit drugs. It was closed down by the US Federal Bureau of Investigation in 2013, after a mammoth investigation. 
But, while FBI archives detail that 173,991 Bitcoin (worth $33.6 million at the time) was seized, no mention is made of 444,000 Bitcoin which some researchers believe is still unaccounted for. 
Last night, almost 70,000 Bitcoin, worth $1 billion at today's prices, and which researchers have traced to a Silk Road account, was moved for the first time in seven years. It's just part of a missing haul, now worth over $5.5 billion. Tuesday's transfer has led to speculation that someone has found the keys to unlock at least part of the missing treasure.
Needless to say, there are plenty of theories as to how much money is at stake, who has the unaccounted-for funds—and where they could be. 
Dread Pirate Roberts and a purported 444,000 BTC
Silk Road generated about $1.2 billion in sales over the course of over two years, according to a 2013 Mashable analysis; its creator, Ross Ulbricht—known as "Dread Pirate Roberts"—is thought to have collected some $80 million in commission.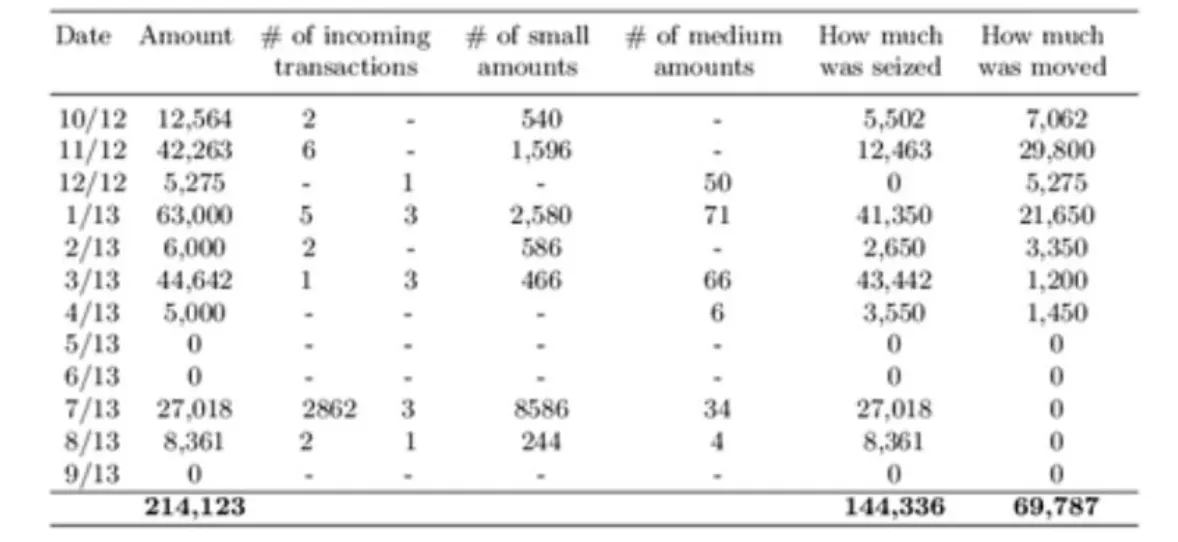 Though US marshals had seized 173,991 Bitcoin during their investigation and prosecution of Ulbricht, the website Mystery Archive maintains that, based on its analysis of transaction data, some 444,000 Bitcoin was never accounted for. The most likely scenario, claim the anonymous Mystery Archive authors, is that Ulbricht, who is now behind bars serving two life sentences, stored the funds on another computer—a common practice. 
But Tatiana Moroz, who has been active in the #FreeRoss campaign to gain amnesty for Ulbrecht, told Decrypt it's unlikely that Ulbricht ever had the missing funds (if in fact the money exists at all.)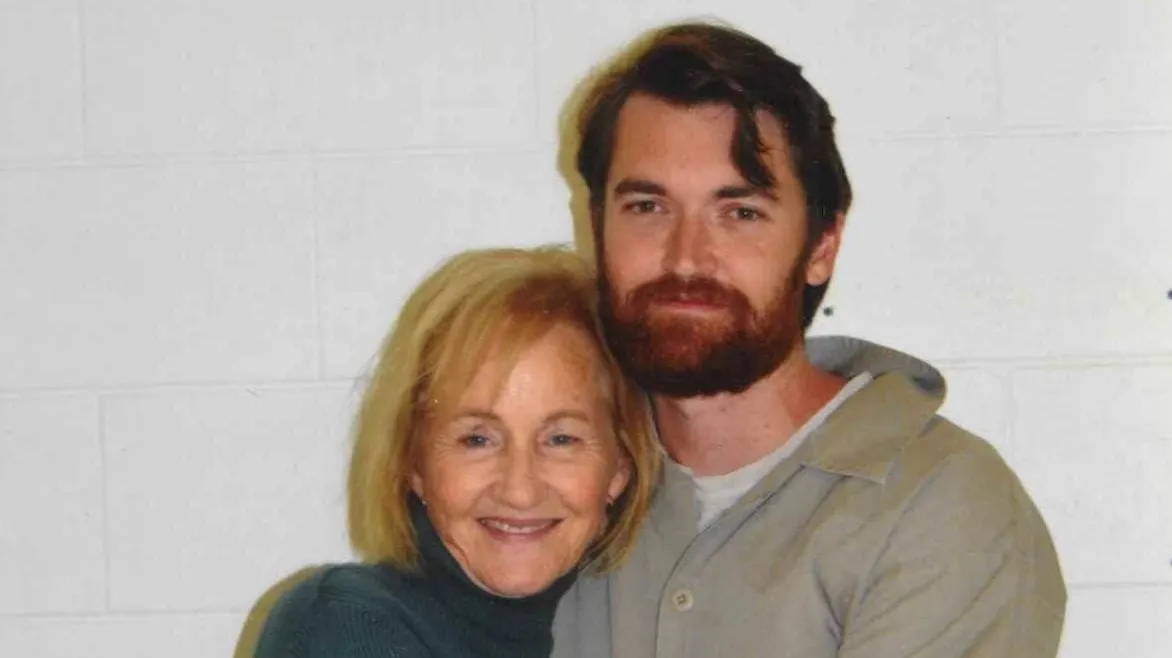 "I don't think that Ross has it, no," said Moroz. "There appear to have been multiple DPRs [Dread Pirate Roberts'] so I don't think he has it."  
The continuing clouds over Mt. Gox
The Mystery Archive authors argue that at least some of the 444,000 Bitcoin could have been stored by Ulbricht on the now defunct Mt. Gox crypto exchange. 
The exchange, which launched in 2010 in Tokyo—a year before Silk Road was born—was responsible for over 70% of worldwide Bitcoin transactions by 2013. Over the years, investigators have demonstrated that a substantial quantity of Silk Road Bitcoin could have ended up on the exchange. 
But in a hack that's gone down in history, more than 650,000 Bitcoin administered by Mt Gox was stolen in February 2014.
Eileen Ormsby, one of the world's leading experts on the dark web, is the author of the book, "Silk Road," the first in-depth expose of the black markets that operate on the dark web.
"Yes, some [of the missing Silk Road Bitcoin] would have been part of the Mt Gox debacle," she told Decrypt. 
But Ormsby said she believes the Mystery Archive researchers vastly overstated how much Bitcoin is missing: "I'm not convinced of the 444,000 number." 
Mark Karpeles, who was CEO and owner of Mt. Gox at the time of the hack, controlled access to the Silk Road accounts. Karpeles was accused of embezzlement, but was recently found guilty of the lesser charge of record tampering, and received a suspended jail sentence in 2019 from a Tokyo court. 
He had helped the US authorities with their investigation into Silk Road, and was even, at one point, believed to be Dread Pirate Roberts. 
Federal cloak and dagger
The Mystery Archive researchers are not the only ones to claim that hundreds of thousands of Bitcoin may still be missing.
In 2015, news.Bitcoin.com published the story of "Variety Jones," the pseudonym of Roger Clark, who allegedly mentored the Silk Road site. 
"My back of the envelope calculations for SR [Silk Road] show that there was easily close to 400,000 BTC that wasn't accounted for yet," Jones wrote on a forum called My Planet Ganja in 2015.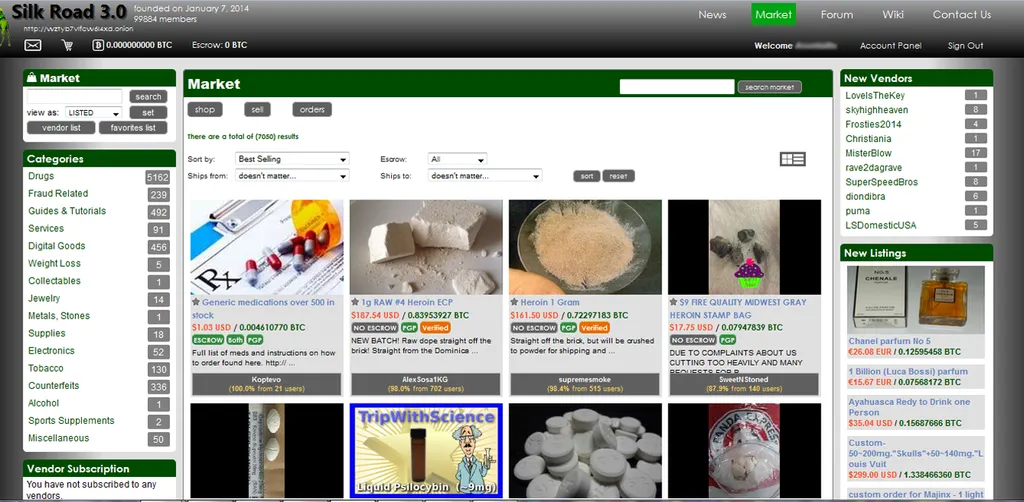 He said that while he certainly didn't have the stash, a rogue FBI agent had been harassing him in an attempt to get at it, claiming to be in possession of a wallet that belonged to Ulbricht and contained more than 300,000 BTC. 
In fact, there turned out to be more than one rogue agent; two federal agents, Carl Mark Force and Shaun Bridges were later jailed for stealing thousands of Bitcoin while acting as double agents. They remain in prison today and are due to be paroled next year.
Some also question the role of former Silk Road moderator Curtis Green, who helped the Feds access the site and even faked his own death as part of the investigation. 
Green revealed his own account of the story to Wired in 2015. It details how agents arrived on his doorstep at the exact same time as a kilogram of cocaine, which he didn't order.  
He recently told Decrypt that the 444,000 number unearthed by the recent research is plausible and could be based on Silk Road using a "hedging option," whereby potential losses or gains are offset by making further investments.  
And the whereabouts of the funds?
"Thats a good question," replied Green. 
Bridges admitted to stealing Bitcoin worth approximately $800,000 in 2015, from the haul seized from Ulbricht's laptop. He was subsequently convicted of stealing a further $700,000, when it was demonstrated that he gained access to a private wallet, after he was disqualified from the Silk Road investigation. 
"I believe there is a whole lot more to the corruption than we know," Ulbricht's mother, Lyn Ulbricht, told news.Bitcoin in 2016. "It is my personal suspicion that there could easily be more people involved—not only in stealing, but tampering with material on the site. There is still an enormous amount of money unaccounted for."