In brief
In early October Sam Bankman-Fried, the CEO of FTX, which operates the decentralized crypto exchange Serum, predicted that a surge in trading volume on Ethereum-based DEXes wouldn't last.
Volume fell sharply across DEXes in October.
On Decrypt's podcast, he explained how he identified what he calls "fake volume".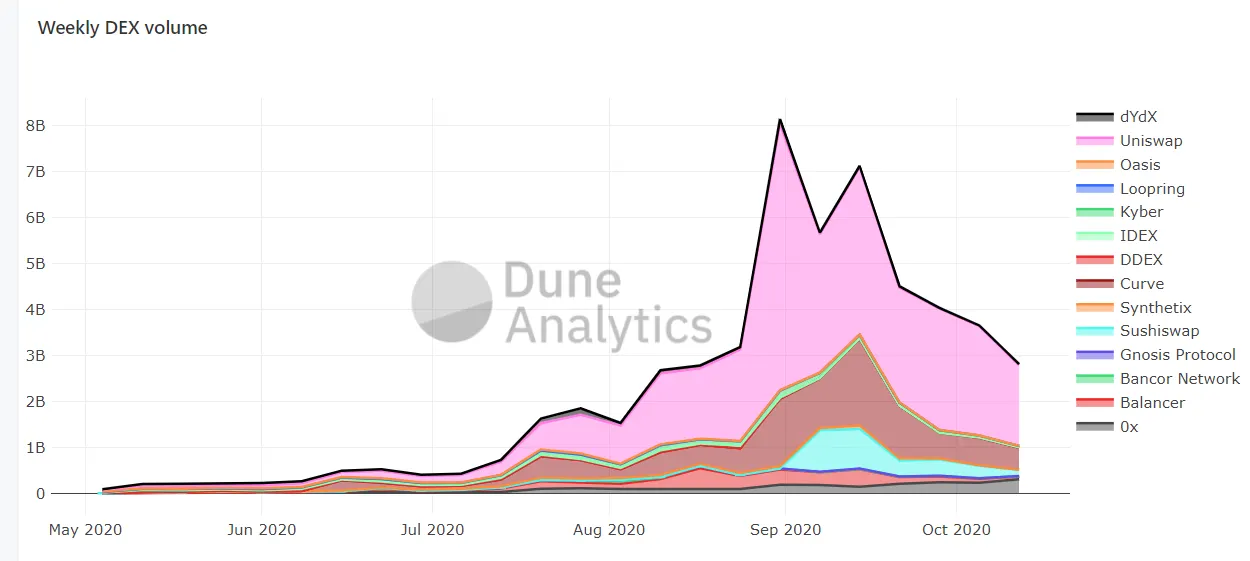 Disclaimer
The views and opinions expressed by the author are for informational purposes only and do not constitute financial, investment, or other advice.