In brief
Pseudonymous artist Cryptograffiti is auctioning a set of Bitcoin-themed prints.
An accompanying augmented reality app depicts the US dollar burning up and being replaced by the Bitcoin "banknote".
The highest bid currently stands at 0.5 BTC ($5,800); the proceeds will go towards a billboard campaign to promote Bitcoin.
What's the asking price?
New art! 💵✂️

In 2016, I was invited to show @dg717sf. Over the 7 mos long exhibit, the piece most discussed was United Nodes. People gravitated to the reimagined dollar - an educational tool for those wandering in off Market St after seeing a "Bitcoin accepted here" sign... pic.twitter.com/rw5CcCAiWz

— cryptograffiti (@cryptograffiti) October 15, 2020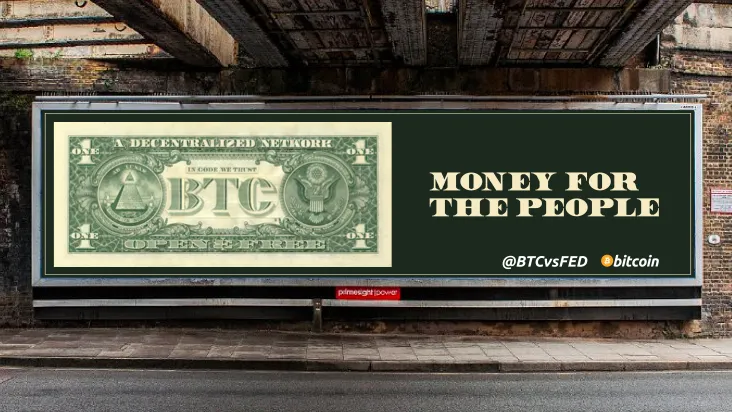 What's the inspiration for the artwork?