In brief
Bitcoin's price has been more stable than usual over the last two months.
The last time the price of Bitcoin was this stable, November 2018, it was followed by a big crash, according to Skew Analytics.
Some, however, are finding comfort in Bitcoin's present lack of volatility.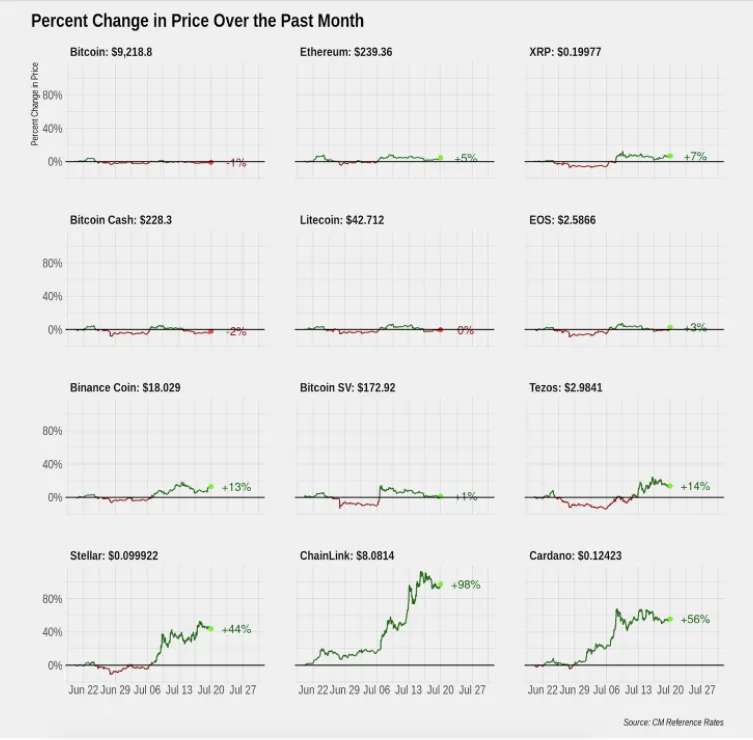 #bitcoin 10 days realized volatility = 16%

It means bitcoin moved less than 1% up or down on average over the last ten days.

Last time this happened in November 2018, bitcoin sold off nearly 50% thereafter. pic.twitter.com/0uFNuDlR4m

— skew (@skewdotcom) July 20, 2020
(Bitcoin stays at $9200 for next 10 years)

"Nice! Just as I intended. Now just use it for commerce on the internet. That's what it's for. Haha what? You expected it to go up forever? You know that's impossible, right?"

- Satoshi, sipping on a pina colada in Bali

— so-called nic carter (@nic__carter) July 19, 2020
Disclaimer
The views and opinions expressed by the author are for informational purposes only and do not constitute financial, investment, or other advice.