In brief
Ethereum transaction volume has increased to the highest level since the 2018 all-time high.
ICO promises have been replaced by DeFi yields.
The spike in transactions threatens to slow down the network, but Ethereum 2.0 is set to drastically increase throughput.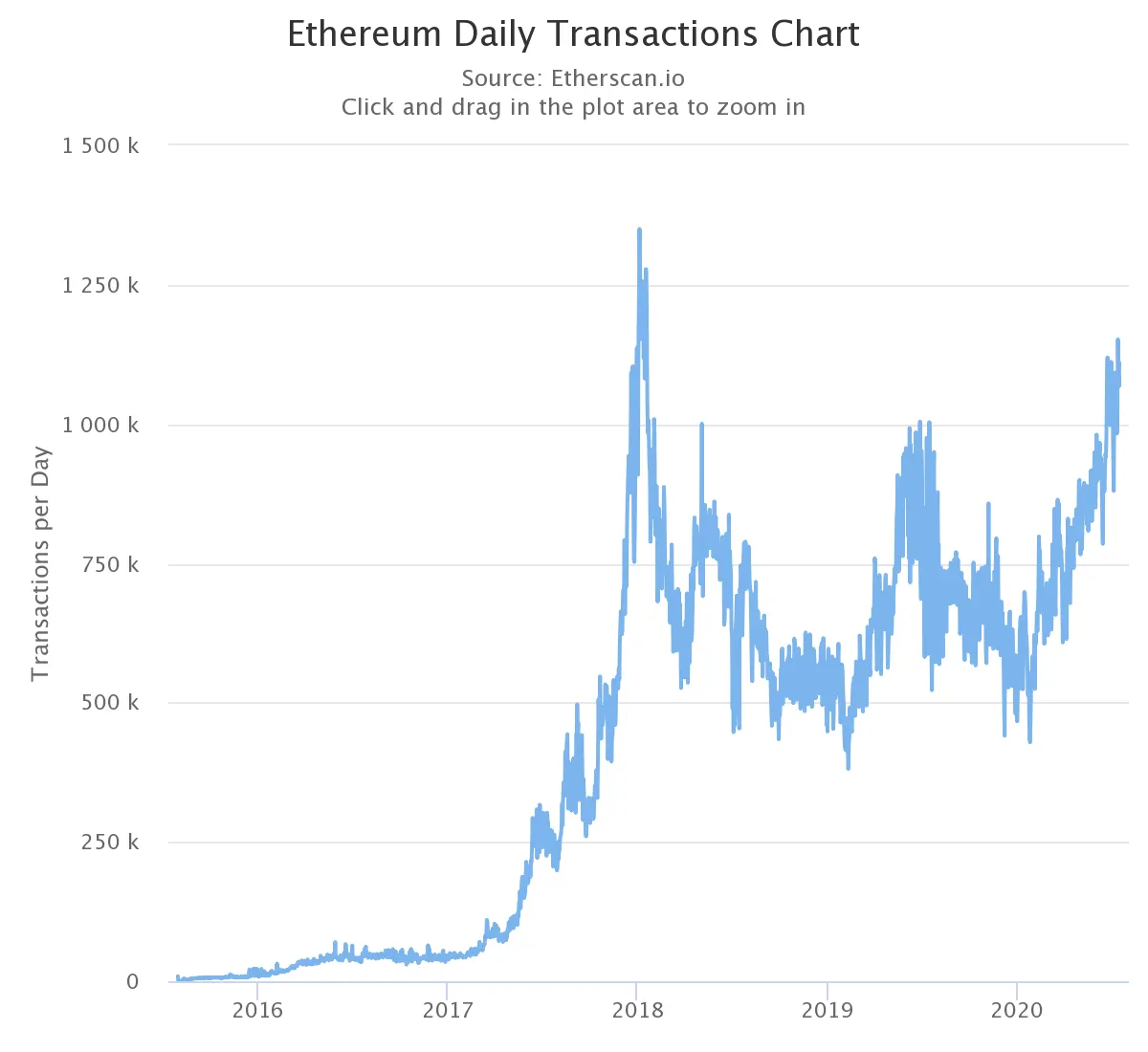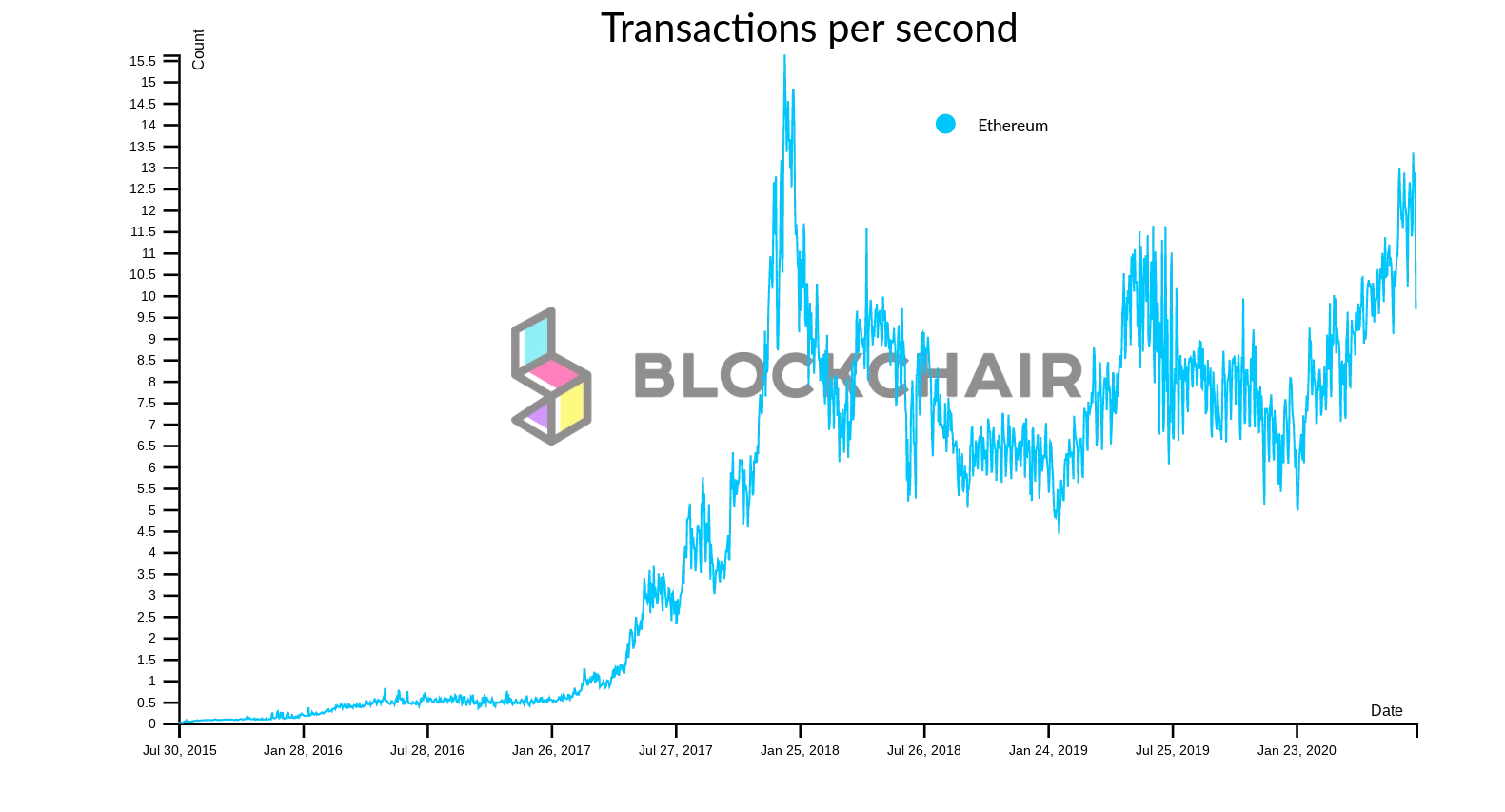 Disclaimer
The views and opinions expressed by the author are for informational purposes only and do not constitute financial, investment, or other advice.