In brief
A new survey shows that the number of people who trust Bitcoin over big banks has increased over the past three years.
Millennials are leading adoption of Bitcoin, with 44% expecting to buy some in the next five years.
Over 45% of respondents preferred Bitcoin over stocks, real estate and gold.
Millennials embrace Bitcoin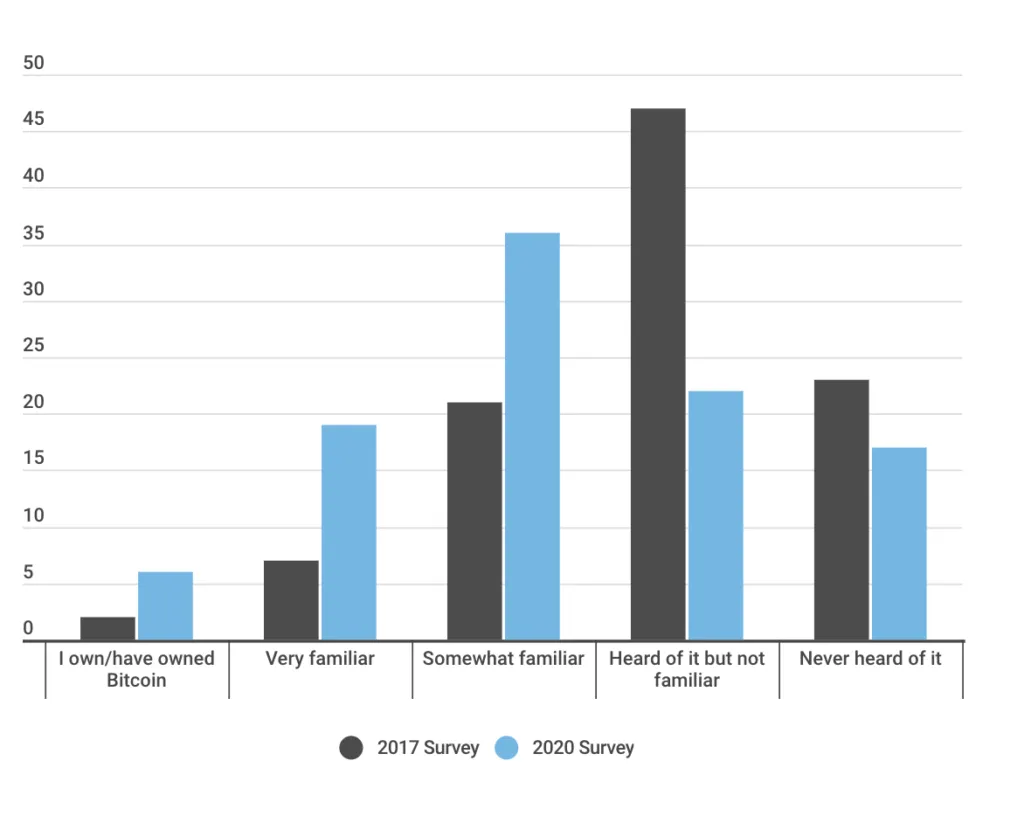 Confidence in Bitcoin up across the board