In brief:
DigiByte recorded 930% growth against the US dollar over the past seven weeks.
DGB is now ranked among the top 30 cryptocurrencies by market cap.
This is all without the exposure afforded by the largest crypto exchange: Binance.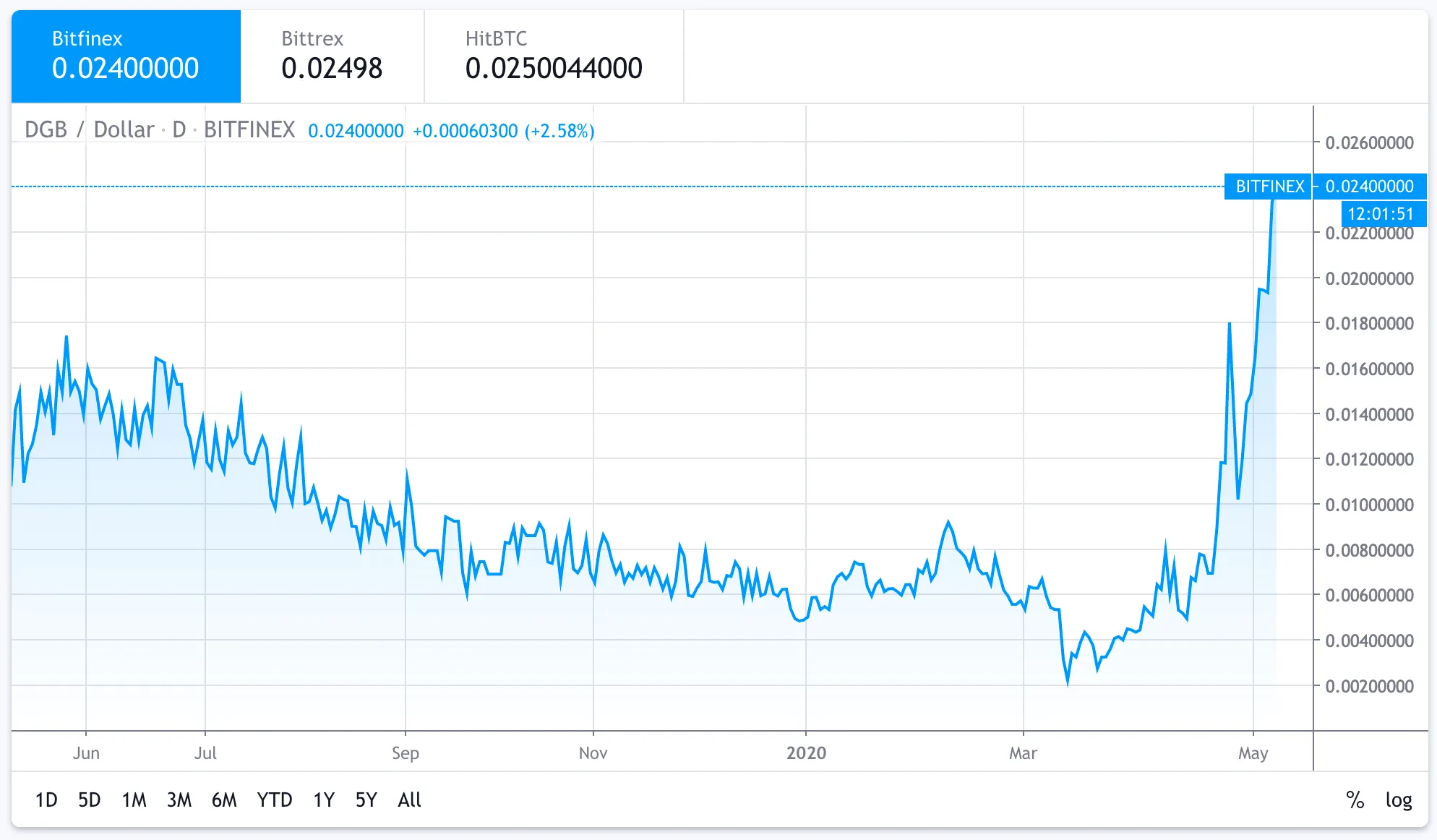 DigiByte's feud with Binance
Tips
Have a news tip or inside information on a crypto, blockchain, or Web3 project? Email us at: tips@decrypt.co.