—Sneakerheads rejoice: You can now get a gaming-ready desktop PC computer in the shape of a shoe.
PC hardware firm Cooler Master's lifestyle arm, CMODX, has released what it calls "Sneaker X." It's a PC with a case in the shape of a running shoe—and will set buyers in the United States back anywhere from $3,500 to $3,800.
PC modding group JMDF designed what is now the Sneaker X PC. The first build was originally called the JMDF Sneaker and won an award from Cooler Master back in 2020 for "Best Art Direction." After its initial debut, Cooler Master's CMODX decided to bring the shoe PC to the mass market and give it a tech upgrade, incorporating its brand-name cooling system and a power supply into the build.
VideoCardz reported that the Sneaker X is available in four different configurations for the European market ranging in price from 3,500 to 4,500 Euros (about $3,600-$4,700), offering two Intel CPU and two AMD CPU options compared to the two Intel models released for the U.S. market. 
European residents can also decide whether they'd like to splurge on an Nvidia GeForce RTX 4070 Ti or 4080 graphics card—while the U.S. market only has the 4070 and 4070 Ti on offer.
For footwear fans debating whether a PC is worth roughly 2.3 ETH, let's look into whether this sneaker-shaped PC's hefty price tag is worth the cost from a performance standpoint.
At a glance, it's hard to tell whether the shoe PC has adequate airflow for optimal performance, as aerial-view photos suggest things might be a little cramped in there.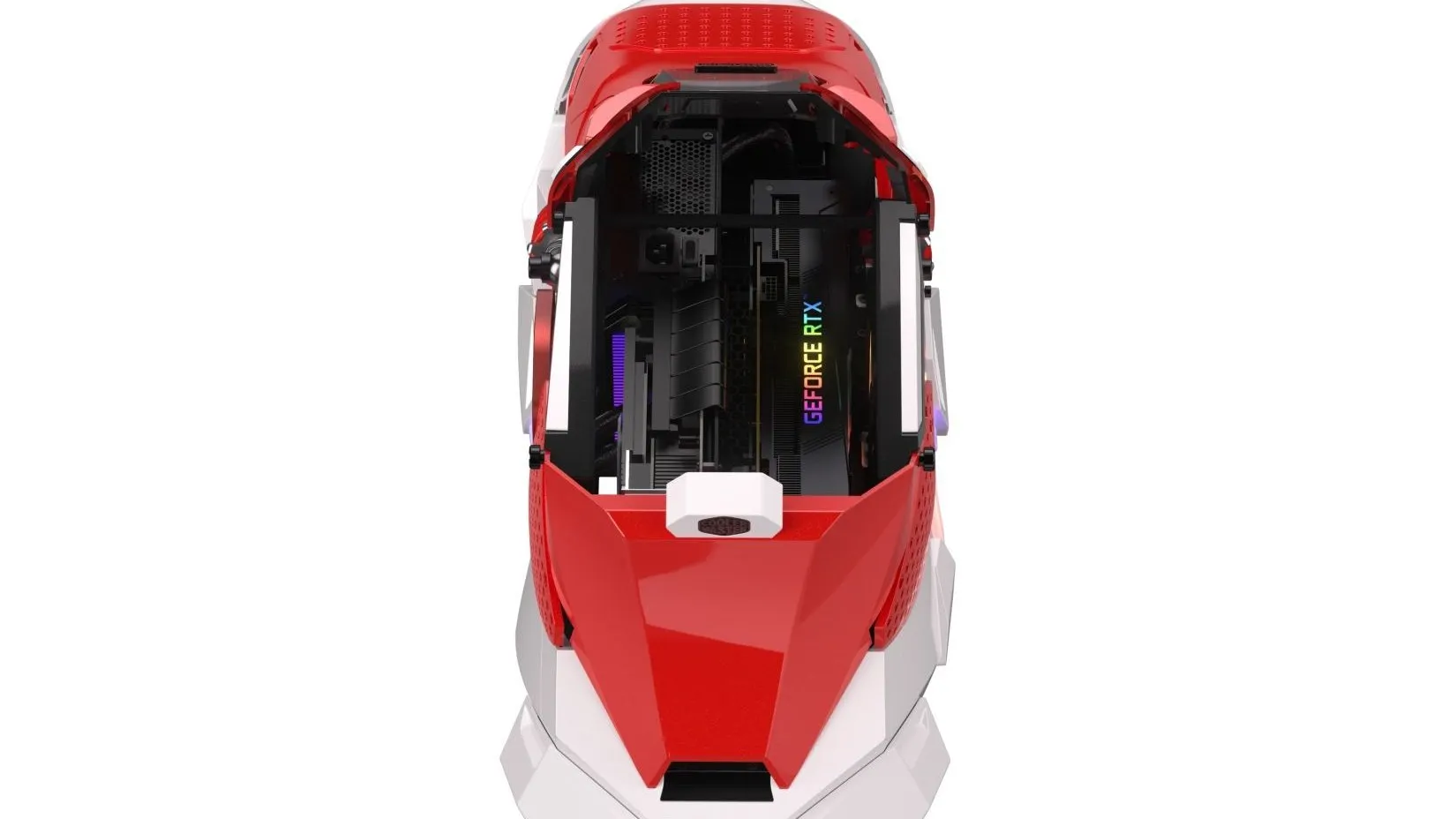 Beneath Sneaker X's $3,800 "Professional" build is a 40-series NVIDIA 4070 Ti 12GB graphics card and an Intel Core i7-13700K processor. According to graphics card maker NVIDIA's website, a 4070 Ti GPU by itself typically costs $800. The Intel CPU costs about $400 when bought by itself. 
The sneaker you can't wear has a power supply that costs roughly $140, and a comparable motherboard might cost somewhere between $220 and $400 depending on which version you choose. Its speedy 2TB PCIe NVMe solid state drive memory card costs another $130, and its RAM sticks would cost about another $80 to $100.
Building a comparable model yourself without the shoe case would cost around $2,100, plus the costs of components like additional cables, case fans, and cooling devices. 
But then you wouldn't have a PC in the shape of a shoe.