The next-generation Xbox console ecosystem could offer gamers a crypto wallet integration, according to unredacted documents published as a part of the FTC's case against Microsoft in its planned acquisition of developer Activision.
An internal Microsoft presentation slide from May 2022 viewed by Decrypt shows that the next-gen Xbox console and surrounding ecosystem would offer users a range of different ways to spend money, including in-game economies and a "crypto wallet" feature. Axios first reported the crypto wallet component.
The only additional context is that the wallet would be an "Xbox/Microsoft solution" rather than an "industry solution," suggesting that Microsoft itself will develop it. Whether a wallet itself would be created in-house, or if it would simply be an integration with existing crypto wallets like MetaMask or Coinbase Wallet, remains unclear.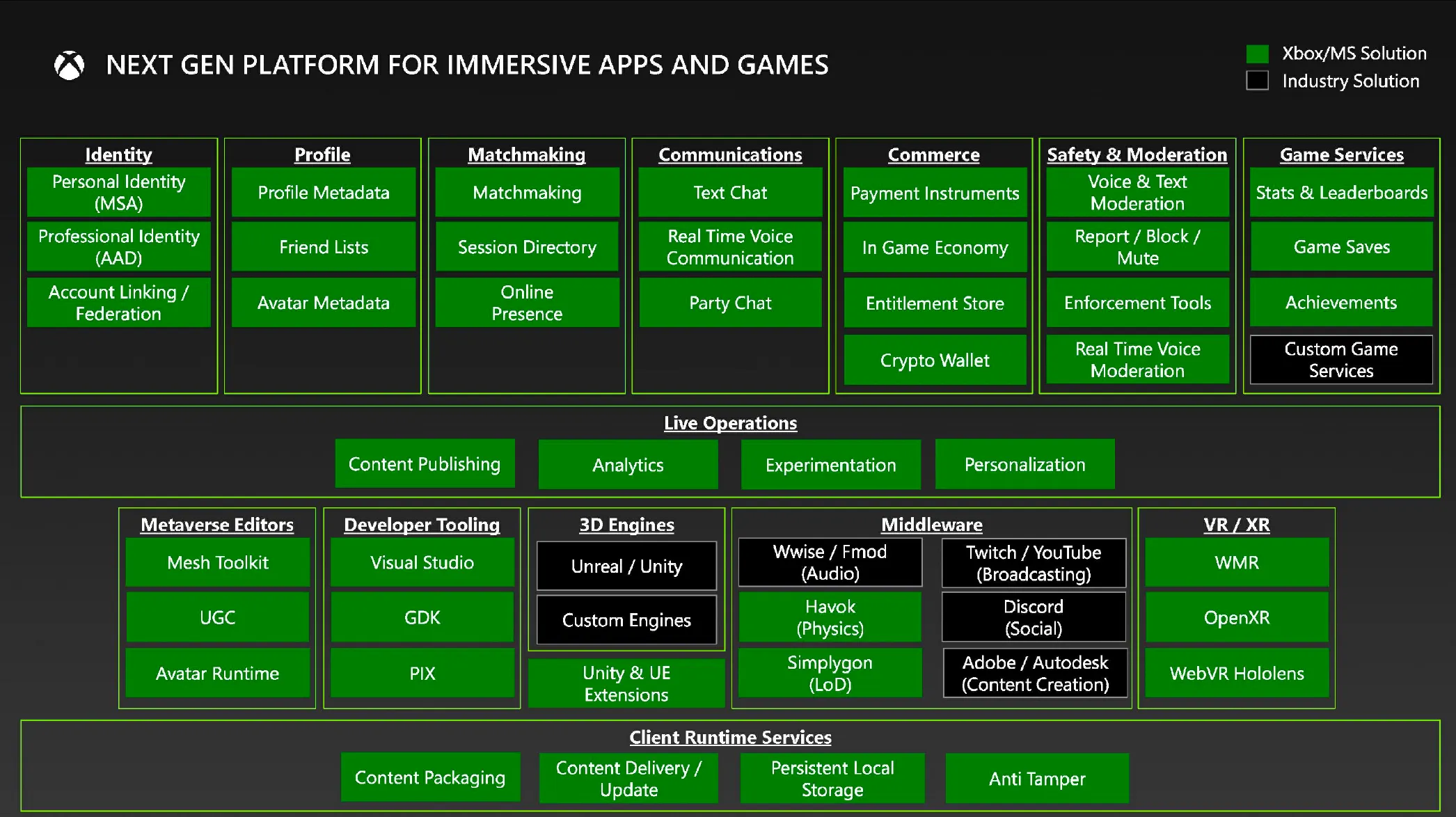 It's worth emphasizing that the crypto wallet plans were shared internally in early May of last year, as the slides are included in an email dated May 5, 2022. That was a week before the crypto market crashed in the wake of Terra's collapse.
Crypto has remained in a bear market since, and Bitcoin and Ethereum remain at a fraction of 2021 highs. So while some crypto fans might see the news as a reason to celebrate, it's currently unclear whether the weakened crypto market has impacted Microsoft's plans to launch the proposed feature.
Representatives for Xbox did not immediately respond to Decrypt's request for comment. Until Microsoft issues a statement regarding the crypto wallet plans, gamers are left to speculate without much evidence.
An array of confidential Xbox documents were published last week in the FTC case and quickly spread across the internet.
The emails and presentations were supposed to be redacted, but some weren't—and the judge put Microsoft at fault for the fumble. Xbox head Phil Spencer tweeted about the unintended revelations, and suggested that some plans have evolved since the documents were prepared.
"We've seen the conversation around old emails and documents," Spencer wrote. "It is hard to see our team's work shared in this way because so much has changed and there's so much to be excited about right now, and in the future. We will share the real plans when we are ready."
The next-gen Xbox console likely won't be released until 2028, according to Microsoft documents, but mid-gen console updates for the Xbox Series X and Series S are slated to launch next year. The next-gen Xbox hardware is planned to have a hybrid approach that integrates local and cloud computing to boost performance.
While Xbox's crypto plans remain unclear, the console manufacturer announced Xbox-themed Mastercard credit cards this month that offer gamers points for purchases, which can be redeemed for games or other rewards.