Last week, the White House announced a new immigration ban on Nigerians entering the US. It's a move that seems to have poured cold water on Nigeria's dreams of becoming a major tech hub, and Africa's premier Bitcoin hotspot. 
The ban will prevent thousands of people from being able to move to the United States. But the knock-on effect is much greater on recipients of the billions of dollars in remittances sent home by Nigerians in the US each year. The new rules will impact nearly a quarter of the people on the African continent, and are likely to exert a heavy toll on African economies, as well as impacting America's image in the region. But could this cloud have a silver lining for Nigeria's Bitcoin enthusiasts? 
Nigeria accused of terrorist risk
The new ban prevents Nigerians (as well as citizens of Eritrea, Kyrgyzstan, Myanmar, Sudan and Tanzania) from applying for immigration to the US, under the latter's "green card lottery" which offers permanent resident status to applicants from countries with historically low rates of immigration to the US.
The White House alleges that Nigeria (along with other banned states) does not comply with the strict identity-management and information-sharing criteria required by the US. And that it poses a risk of harboring terrorists who may seek to enter the United States.
Terrorist group Boko Haram has killed tens of thousands since 2019, mainly in Nigeria's north, and now there are signs of renewed attacks. 
However, unpopular opinion holds that the immigration ban could also be to Nigeria's advantage—ensuring that its many talented, researchers, engineers and developers stay put and develop the services that Nigerians desperately need. 
Multi-sector disruption 
"I'm hoping this should galvanise Nigerians and in extension Africa as a group. It's actually a good thing in retrospect." said Eri Noji of cryptocurrency exchange, Bigeria, which is planning to launch next week (pending issuance of a license).
"My dream is Nigerians working together to grow Nigeria like there's no other option. It's cliché, but there's really "no place like home," he added.
Others agree. 
Currently, some 87% of Nigeria's economy is transacted in cash, and a quarter of the population is unbanked. 
Africa's largest economy
Companies such as Twitter, Google and Facebook—which opened an incubator in Lagos in 2018—are attracted by Nigeria's savvy developers and its double distinction as the most populous nation in Africa and the continent's largest economy. Nigeria was Africa's leading startup investment destination in 2018. Lagos' Yaba neighborhood has even earned the nickname "Yabacon Valley."
Launched last week, the free-to-use Google Developers Space is a hub for African developers, entrepreneurs and startups. It's part of Google's plan to promote access to broadband, mentorship and funds throughout Africa, and marks the tech giant's commitment to support entrepreneurship and to train 100,000 developers. 
Google Developers Space has just launched in Lagos.

Location: Impact Hub Lagos
7A Milverton Rd, Ikoyi, Lagos, Nigeria

Best thing is that the use of facility is free. pic.twitter.com/gNmYfqpZbx

— JavaScript Teacher (@js_tut) February 3, 2020
And others are piling in too. 
Last week, British Prime Minister Boris Johnson announced that the UK was aiming to become the biggest investor in Africa among the G7 countries.
"Africa is the future", he told delegates at the UK's inaugural investment summit in London, echoing the words of Twitter and Square CEO Jack Dorsey last year.  
Nigeria's successes and challenges
Dorsey himself is preparing to go one better and move to either Ethiopia or Nigeria this year for several months, following a "listening tour" to countries including Nigeria last November. 
In the week following Dorsey's visit, investors poured almost $400m into digital payments companies in Nigeria, including Interswitch, PalmPay and OPay (which is backed by crypto-friendly Opera—the second most popular browser in Africa). Visa, Sequoia Capital China and SoftBank Ventures Asia were among the prominent investors.
Nigeria has already has its blockchain and bitcoin success stories too, including freight logistics startup Kobo360, which raised $20 million from Goldman Sachs and non-cash remittance platform SureRemit.
Notably, however, SureRemit is incorporated in Mauritius. Running a tech business in Nigeria is challenging. Frequent power outages, access to credit, political instability, corruption, and multiple government taxes are just some of the obstacles faced by startups. This is compounded by a low level of public trust in technology, and a large informal economy (65% of GDP and 80% of workforce).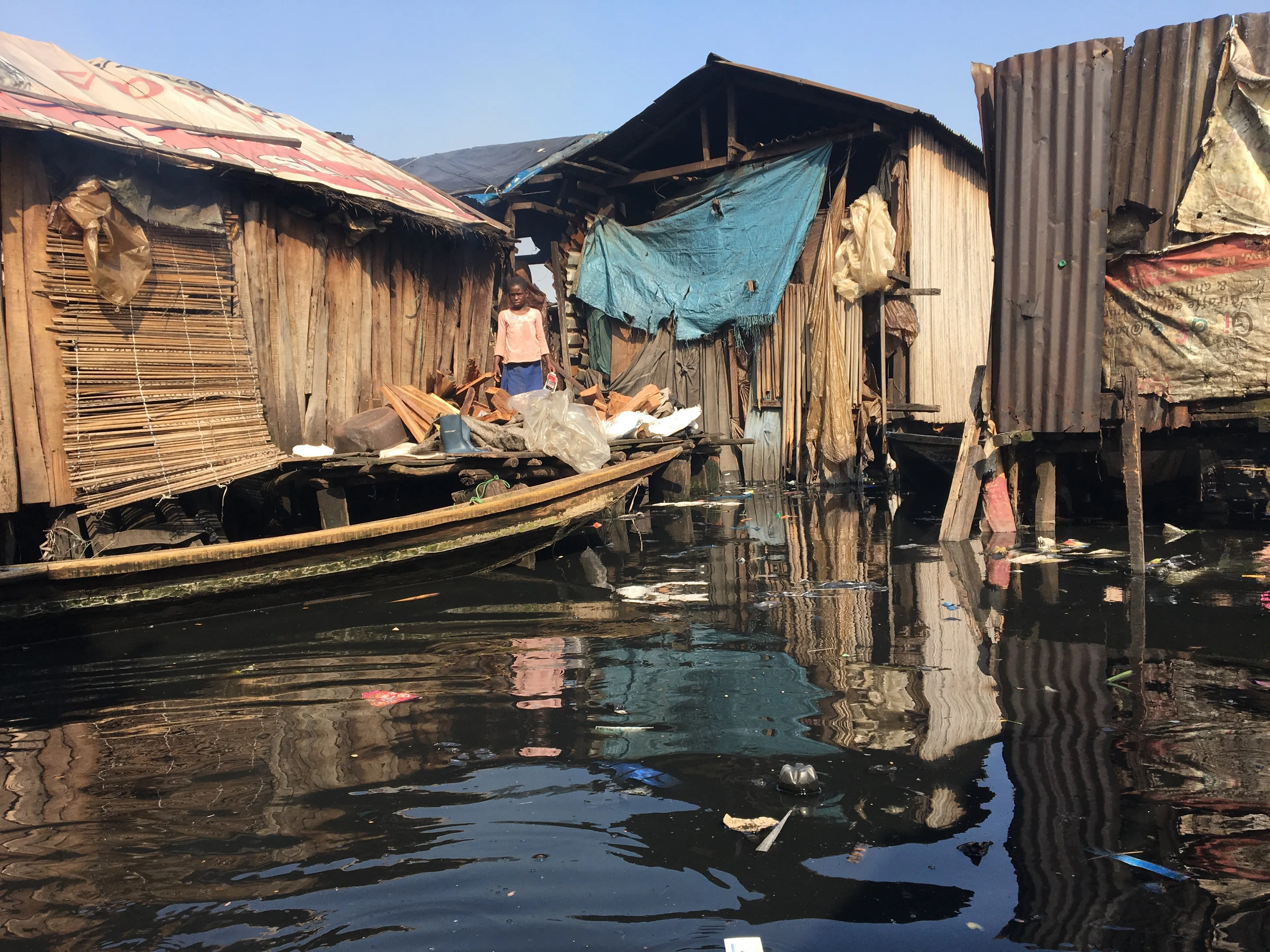 But things are improving. The relative affordability of Nigeria's internet is a major factor; The Economist ranks it first in the region. There are also workarounds by the tech ecosystem itself—from off-grid energy companies trying to drive up electrification, to fintech ventures looking to boost financial inclusion and access to credit. 
"With Nigeria's inflation and debt at meteoric heights, Nigerians are increasingly using Bitcoin as a store of value," said David Ajala, CEO of Nigerian Bitcoin exchange NairaEx.
"Africa is at the forefront of Bitcoin adoption," he said, adding that the exchange is working on a stablecoin backed by the Nigerian naira to offer people a "better alternative to the banks."
"Market conditions are just right across the African continent for a crypto revolution to take hold," said Tomi Ayorinde, CEO of Nigeria-based CrowdForce, Africa's largest offline distribution network. "Blockchain will transform Africa more than in developed nations. The best African fintech start-ups are building with this in mind."
Nigeria's bright future
The Nigerian government has expressed its disappointment with the US ruling on immigration, and has committed to resolving the situation.
"Even though the visa ban may be restrictive, I think Nigerian techies still have a bright future," said Olúwatósìn Olaseinde, founder of financial literacy and investment platform Money Africa. 
The US could lose out in the long term over the ban. Nigerians are among the most successful and highly educated immigrants to America—over three quarters of America's black doctors are from Nigeria, by some estimates.
"Trump's travel bans have never been rooted in national security—they're about discriminating against people of color," US Senator Kamala Harris, a former Democratic presidential candidate, declared on Sunday. "They are, without a doubt, rooted in anti-immigrant, white supremacist ideologies."
By the end of this decade, 42% of the world's youth will be Africans. Can Trump—the man who once said Nigerians would never go back to their "huts" if they were allowed into the US—really afford to ignore them? Fortunately, others are not so shortsighted.