The Islamic State has begun testing a blockchain-powered messaging app in a bid to communicate and spread propaganda anonymously.
According to a report by Vice, the terrorist organization is currently running trials of an app called BCM Messenger. While ISIS has also been testing apps like Hoop, TamTam, RocketChat and Riot, BCM is particularly advantageous for the group because it uses encryption and users are anonymous.
The BCM Messenger app, which is available on both Android and iOS devices, is described as a "highly secure communication platform." It claims that, "Each message is strictly encrypted" and that "no third party can decipher the content." Users can also create so-called "supergroups" with up to 100,000 people in them.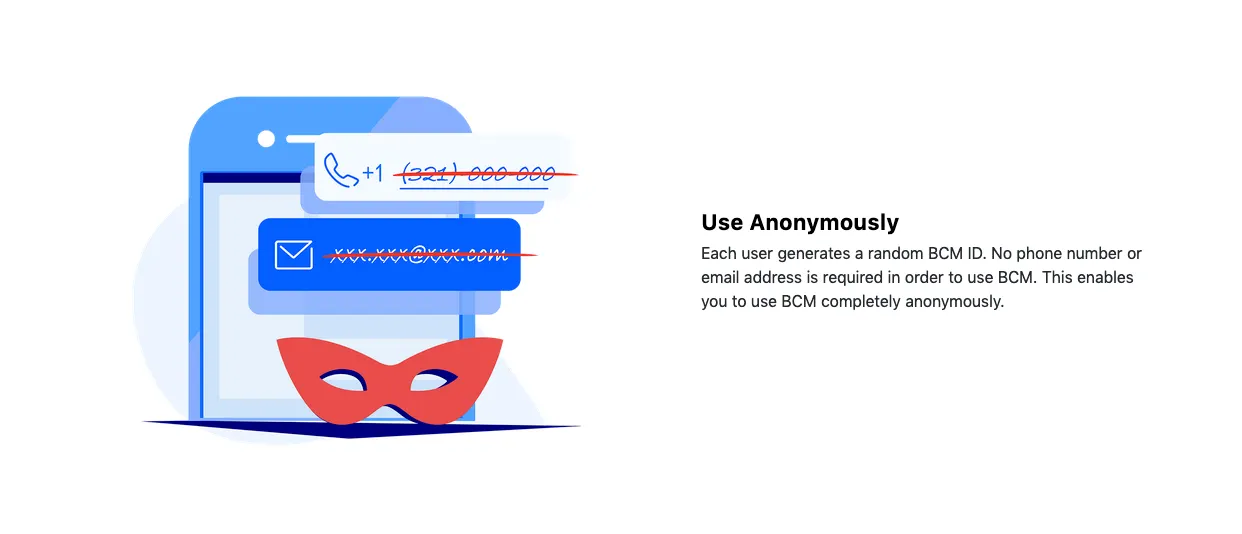 Unlike other encrypted instant messaging platforms, BCM doesn't require users to sign up using information such as an email address or mobile number. It means that people can use the platform without any personal details, making it harder for law enforcement to track down suspected criminals.
Writing in her most recent newsletter, disinformation researcher Brenna Smith explained that "The app's core features of anonymity, encryption, and large group-chat sizes also pose a great risk for adoption.
"Extremists covet technologies that can get their message out to thousands all while concealing their identity."
Telegram says no to terrorists
This isn't the first time that terrorist organizations have used encryption-enabled IM platforms to communicate and distribute propaganda. In the past, Telegram was the app of choice for terrorists.
In August, Decrypt reported that Telegram was being widely used by terrorists according to a report by the Washington, DC-based Middle Eastern Media Research Institute (MEMRI). At the time, Steven Stalinsky, executive director of MEMRI said, "Telegram is the number one source for terrorist organizations online."
However, an international effort led by the European Union resulted in a large number of ISIS accounts being discovered and subsequently destroyed. Time will only tell if law enforcement agencies take the same steps with BCM.
"ISIS and their likes will have [a] hard time on Telegram if they continue to spread their message of violence and hatred," said Telegram CEO, Pavel Durov in a statement, issued on Telegram at the time.
This isn't the first time ISIS has used blockchain technology. The terrorist group has already started using cryptocurrencies to raise and transfer funds, even though they use public ledgers and are relatively easy to track.
In November, 2018, it was revealed that an American woman had used bitcoin to launder money, which was given to ISIS and earlier this year, it was reported that ISIS funded bombings in Sri Lanka with bitcoin.