Equilibrium Games is the indie game developer and publisher behind Blights Wrath, a PC action role-playing game (RPG) inspired by beloved titles like Elden Ring, Dark Souls, and Diablo 2.
The game launched a free-to-play open beta this month, and while the overall game experience has no shortage of bugs, quirks, and glitches at this point, there were a few fun moments in the mix. Watch above as we explore the open beta, die at the hands of drunken skeletons, and fight vicious werewolves in the world of Blights Wrath.
Equilibrium Founder Daniel Gutmann told Decrypt via email that Blights Wrath is the studio's first game—and that he jumped from the world of medicine to gaming out of sheer passion for game development.
"We want to make RPG fantasy games with focus on the gameplay," Gutmann said, "bringing back the games you enjoy and can play for hours."
Blights Wrath will remain free-to-play at launch, but will sell optional, cosmetic NFTs on the XRP blockchain, which also powers Ripple's payments service. Gamers will also be able to earn Equilibrium's EQ token in exchange for completing daily quests.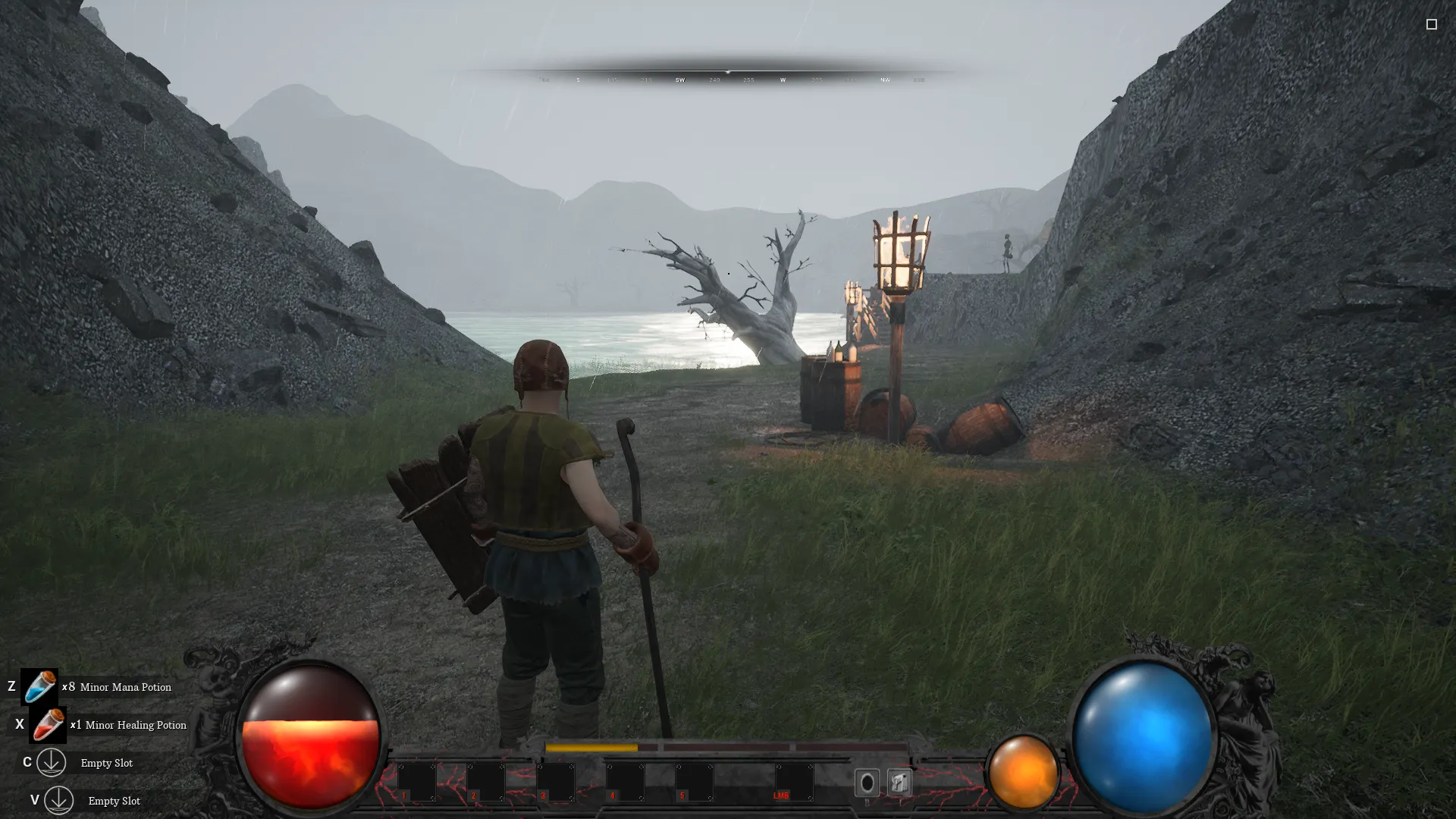 But Gutmann offered a caveat to the game in correspondence with Decrypt.
"Personally, as a gamer, I wouldn't say Blights Wrath is perfect," he admitted, "but we learned a lot in those two years."
"Our next games will improve drastically as we expand and strive to become better to compete with the big players," Gutmann added. "What we have planned next—and already started—is our flagship product World of Equilibrium, a hardcore MMORPG."
While Blights Wrath remains in early, unfinished beta, it's unclear to what extent the game will be polished—and whether a core narrative arc will be added to motivate players.