Compared to Yuga Labs' primary Bored Ape Yacht Club NFTs, the grimier, sometimes psychedelic siblings in the later and larger Mutant Ape Yacht Club (MAYC) set aren't considered nearly as valuable or prominent—and their lower floor price has mirrored that sentiment.
But Novel Labs and Mutant Cartel founder Lior Messika—who's also a Mutant Ape collector himself and a Yuga Labs investor through his VC firm Eden Block—is leaning into that feeling of being an outcast among outcasts and turning it into Web3 gaming lore, with Serum City.
Novel Labs is working with Faraway—developer of the Solana-based game Mini Royale: Nations—to create a city builder game called Serum City on Ethereum that will use ApeCoin as its primary in-game currency.
"There's a real gap here for Mutants," Messika told Decrypt in an interview of his perception of the broader Yuga Labs ecosystem.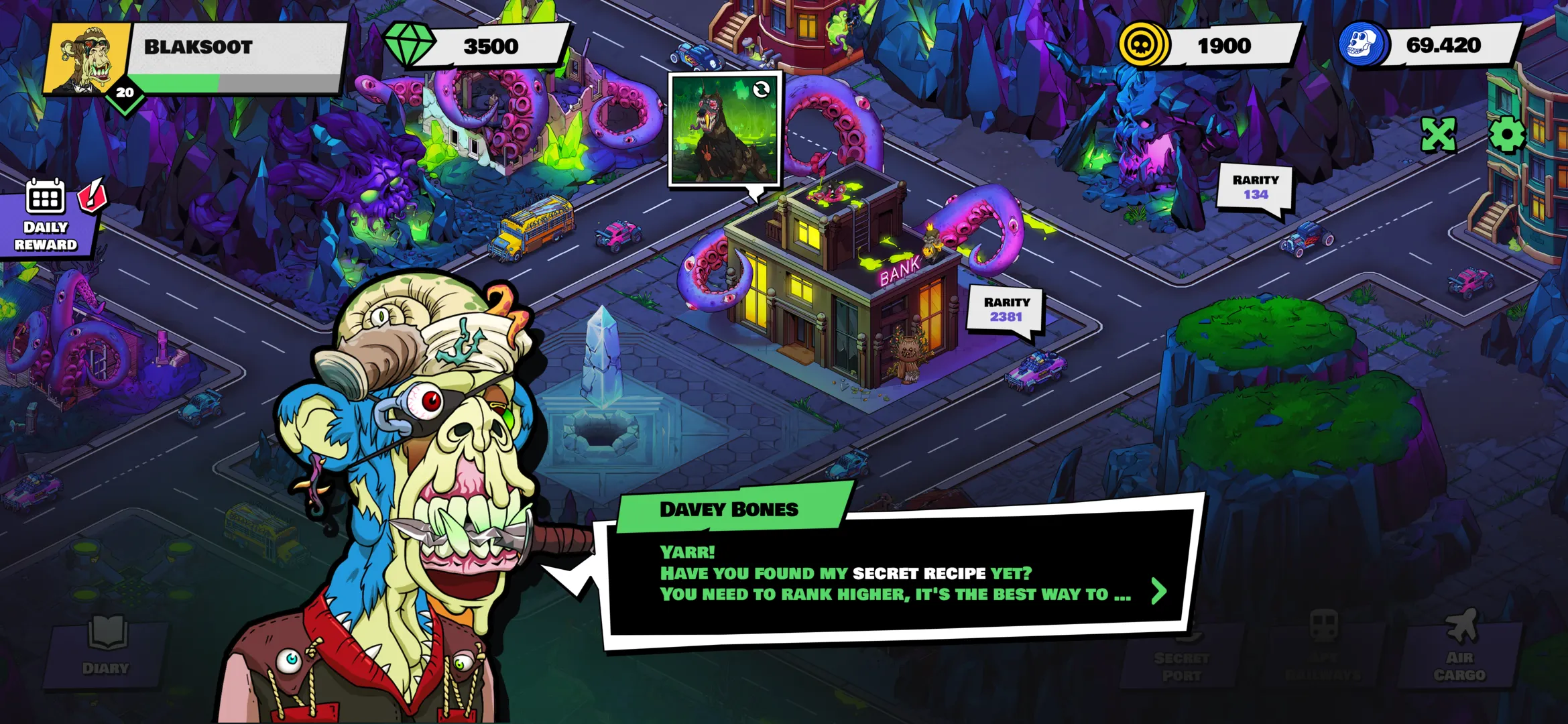 In Serum City, Mutant Apes are the main characters, and MAYC is among a few NFT collections that will provide owners access to the game. Bored Ape holders will, as well, along with owners of Novel Labs' own derivative Genesis Oath and Mutant Hound NFT collections that aren't official Yuga creations.
Owning one of those NFTs is required to play the game at launch, although a Faraway representative confirmed to Decrypt that Serum City will gradually open up access with each new in-game season of content.
Building Serum City
Serum City will continue and expand upon Mutant Cartel's lore, which Messika has developed and published in the form of comic strips and short video clips over the past 18 months. 
"We're just a bunch of nerds coming up with cool stories about our Mutants," Messika said. "The cool thing is that we're now incorporating a lot of our community members, and people who have been playing, into our canon."
Serum City is set in a dystopian world where Bored Apes are the "ruling class" and the Mutant Apes are the underlings, relegated to the fringes of society because they've consumed the Serum. The main storyline explores the Mutant Cartel Expanded Universe and the characters Blaksoot and Darkfang, according to a statement.
Faraway co-founder Alex Paley told Decrypt that Serum City will have an "illustrated" or comic book-inspired aesthetic, as seen in the first in-game screenshot embedded above.
"This is more like a transmedia type of play," Paley added. "It's a game, but it's also a story."
Faraway and Novel Labs haven't shared a lot of gameplay details, but Messika has joined other Web3 game devs in attempting to push back against the simplistic and superficial nature of early NFT-based games. He suggests that Serum City will be a richer and more appealing play experience.
"We believe that, frankly, the reason why a lot of games have not reached the kind of adoption that we all have been hoping for is that many of them were just not that deep," Messika said. "They're just not that fun."
Ape expansion
While Yuga Labs is wholly unaffiliated with Serum City, the $4 billion startup lets NFT holders use and commercialize their owned artwork. That open policy towards its IP has enabled countless Ape holders to build brands around everything from packaged goods to restaurants to video games like this one.
"We're in touch with them," Messika said of his relationship with Yuga Labs. But he added that Novel Labs "didn't need to check in" with Yuga before building Serum City, given the license tied to Bored Ape and Mutant Ape NFTs.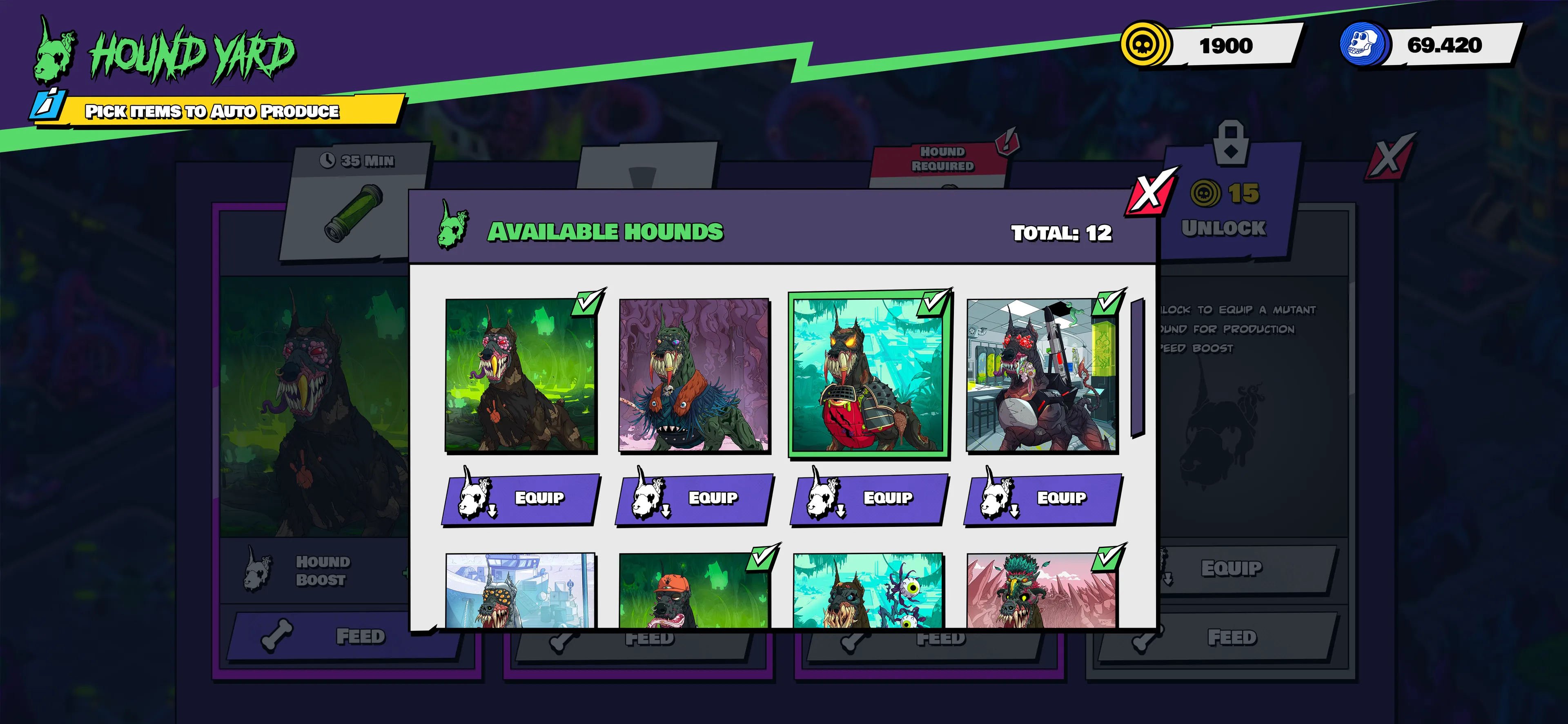 "We are, in a sense, a great example of what permissionless innovation—by Yuga's standards and vision—really looks like," Messika said, "and we're really proud of that."
While Messika is determined to provide players with plenty of lore and narrative, Serum City players will also be able to create their own stories and game assets, and buy in-game (off-chain) currencies like gems using ApeCoin.
Serum City's developers also see the game as a step towards interoperability—a key selling point that Web3 gaming advocates frequently tout, but has faced skepticism due to few prominent working examples to date.
In this case, items crafted in Serum City will be NFTs that can be transferred and used in future Novel Labs games in the future. Furthermore, the Faraway Developer Platform potentially opens up expanded interoperability down the line, with a press release claiming plans for "cross-game and cross-universe events" once Serum City launches in August.
Those interoperability plans are also the main reason why Serum City's assets will be on Ethereum's mainnet. While some other games have opted for Ethereum scaling networks like Polygon or Immutable X to avoid fees, Faraway and Novel Labs see greater benefit to being on Ethereum proper.
"It was important for us to make the game on the most interoperable blockchain, which is ETH. So, is it expensive in terms of the gas fees? Definitely," Paley said. "But is it worth it to have the ultimate interoperable asset, as a user or a player, [and] for me to say that your asset is interoperable everywhere? I think as a player, the answer is yes."