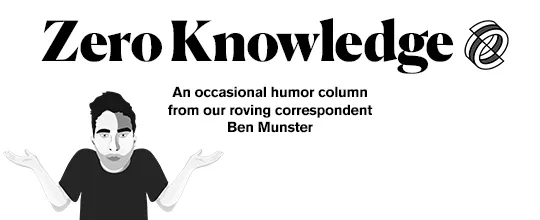 On Thursday, former U.S. President Donald Trump released a 45,000-piece series of $99-apiece NFTs following long-awaited hints that a "major announcement" would be forthcoming. 
Many people had assumed the announcement would relate to Trump's recently declared 2024 presidential campaign, but here we are. 
The NFT "trading cards" feature digital renderings of Trump in a variety of kitschy getups, including cowboy dusters and astronaut suits, which Trump described as "scenes pertaining to my life" in a promotional video.
According to the website, the proceeds from the launch—already "sold out!"—will "have nothing to do" with financing the Trump campaign. They are but humble collectors' items, he tells us, a "great Christmas gift" that will enter buyers into a raffle for a number of prizes, including dinner with Trump, a Zoom call with Trump, autographed memorabilia and "so much more." 
It's all run by an obscure crypto company called NFT INT LLC that paid Trump for the branding and is at the center of a typically opaque web of shell companies, and, obviously, there are already suggestions he stole the artwork. Even MAGA Republicans have already gone on record saying they would never buy the cards, many presumably still focused on the FTX fallout, suggesting great—just the best—timing on the part of Trump. 
The launch process itself has also been the usual high comedy Trumpian clusterfuck. Not long after the tokens went on sale, reaching $1.17 million in trading volume in the first 24 hours, buyers began complaining about onerous checkout experiences, then noted that the NFTs were sent to a newly created wallet, different from the buyer's primary wallet. 
"They minted them all to the wrong addresses lol," one observer guffawed.
Yeah they minted them all to the wrong addresses lol

— rentenmark (@rentenmark1) December 15, 2022
Crypto analyst Eric Wall, who bought a card, eventually appeared to figure it out after a period of bemused wrangling, tweeting that to access the wallet he counterintuitively needed to download a .txt file containing the correct key from deep inside some kind of Web3 software development kit browser extension. 
But it didn't end there. There are also a number of scammy "terms and conditions" and clarifications. 
Wall noted that after finally accessing his NFT card (a kind of 8-bit rendering of Trump being rained on by gold bars) he read in the small print that the promised chance at "dinner with Trump" was actually a Trump "gala dinner" (i.e. fundraiser), and the "Zoom call with Trump" was actually a "group Zoom call." The word "won" in the sentence "you have won a 20-minute group Zoom call" referred to a footnote detailing further nuances: "Subject to validation and eligibility verification; screenshots are not proof of winning."
Elsewhere, blockchain sleuths who looked more closely at the Polygon-based mint itself noted that the launch address also pre-minted a hefty portion of the rarest NFTs in the collection, apparently keeping them for the project's own benefit.
Interesting Trump NFT admin wallet pre-minted 1000 (2%) but has 25% of the 1/1s and 33% of the autographs. Go Trump go.

0xfb65415ca83b69da9bc56b4c9c2334fa402bacd7

— Un Known (@unknown_uman) December 16, 2022
It was all very "on brand," many noted. And Trump doesn't even like crypto! In 2019, he tweeted, "I am not a fan of Bitcoin and other Cryptocurrencies, which are not money," and in 2021 he called Bitcoin "a scam... competing against the dollar."
Trump's NFT launch also comes exactly one year after former First Lady Melania Trump launched her own NFT on Solana.
One Trump supporter and close associate of Steve Bannon in Europe, when asked for his take on the NFTs, replied via text: "Trump needs to FOCUS. If he doesn't want to take 2024 seriously, he should let his supporters know that now."