Yuga Labs has hatched a plan to donate CryptoPunks NFTs to modern art museums around the world, starting with Punk #305. The Ethereum NFT is being donated to Miami's Institute of Contemporary Art, which offers free admission, and will be viewable there after a private unveiling event takes place on December 2 during Art Basel. 
Punk #305 was chosen in part because its number corresponds to one of Miami's phone area codes: 305. Miami is also the hometown of two of Yuga's co-founders, Wylie Aronow and Greg Solano, who are also known by their respective Bored Ape Yacht Club alter egos, Gordon Goner and Garga.
It's the first donation in a larger initiative called the Punks Legacy Project. Noah Davis, Yuga's brand lead for CryptoPunks, told Decrypt that "several more" of the NFTs will be donated to other museums in the future.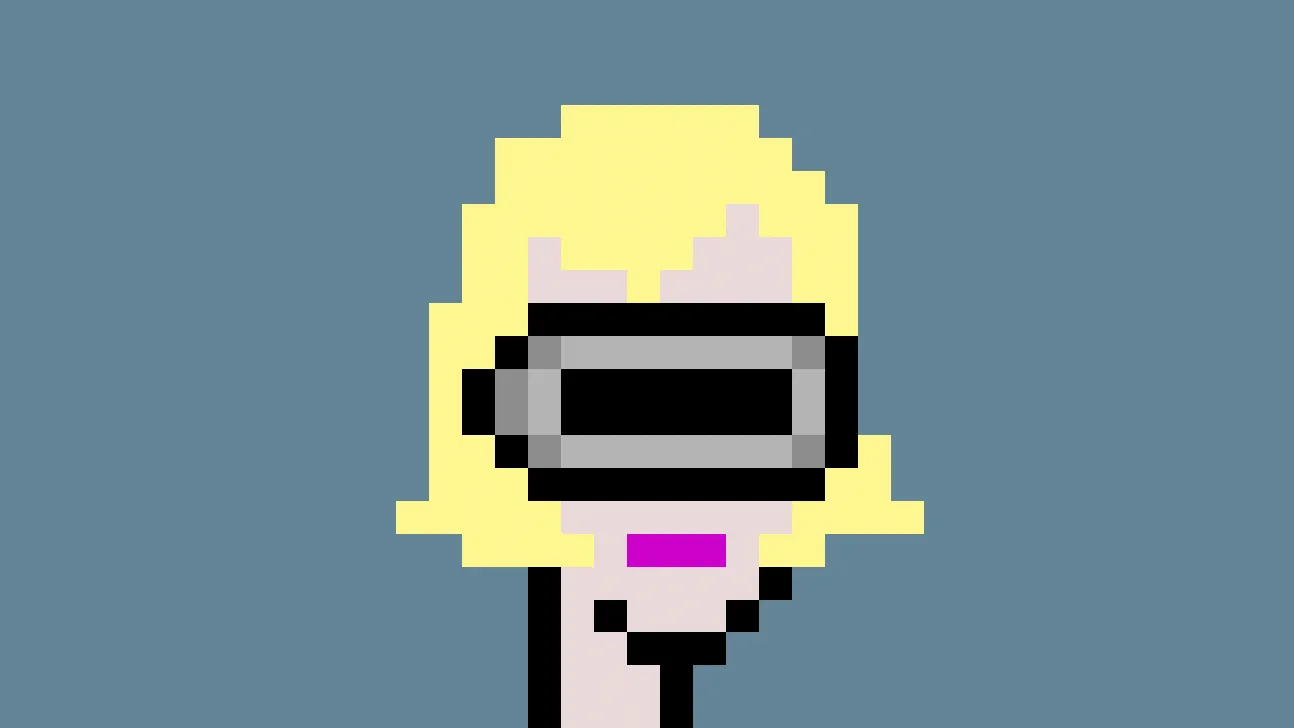 "It's not about a certain number of Punks, but rather about finding museums and legacy art organizations that want to enter into Web3 for the right reasons," said Davis. "Quality over quantity."
While NFT skeptics might regard such works as little more than pixels on a digital canvas, CryptoPunks have proven influential in the Web3 world for defining the template for tokenized profile picture (PFP) projects. Larva Labs launched the project in 2017 with 10,000 pixel faces, each with a randomized set of traits and features.
Bored Ape Yacht Club creator Yuga Labs purchased the IP from Larva Labs in March, and soon after installed Davis—formerly of auction house Christie's—to oversee their future and help establish their legacy as NFT artwork. Besides their historical significance, Davis believes the Punks are true art pieces in and of themselves.
"CryptoPunks are contemporary art. They belong in museums," Davis said in a statement, calling the NFTs "equal parts art, graphic design, technology, and radical communal experiment."
The Punks' legacy
Since launching via a free mint in 2017, CryptoPunks have yielded over $2.4 billion worth of secondary trading volume to date, per data from CryptoSlam. One Punk today will run a buyer at least 64.5 ETH, or $81,200 at present, while the most expensive all-time Punk sale weighed in at 8,000 ETH—a whopping $23.7 million when it sold in February.
Punks are a quintessential example of PFP avatar NFTs, which many owners don as their profile pictures across social networks. Many owners see their Punk as a core part of their online brand identity, and some have grown large social media followings around their Punk's visage and corresponding number.
The pseudonymous Punk #6529—who started a venture capital firm, 6529 Capital, based around their identity—is one prime example of this. Another example is 4156, a co-creator of the Nouns NFT project who built an identity around his Punk before selling the NFT for over $10 million worth of ETH in December 2021.
Pseudonymous NFT trader gmoney is another notable standout, and he told Decrypt that he's owned his CryptoPunk since January 2021. He paid about $170,000 worth of ETH for it, and has described it as a "flex" akin to wearing a Rolex, "but digitally."
While gmoney's Punk is a big part of his online identity, he said it isn't everything. "Yes, I could be gmoney without my Punk," he told Decrypt. "I think people follow me [because] of my thoughts around NFTs, and not just my PFP."
Many owners have a personal association with their CryptoPunks, but on a broader scale, Yuga Labs is clearly keen on establishing the art world credentials and historical narrative for the Ethereum NFTs. It's a key differentiator between the Punks and Yuga's own Bored Apes, as the company now oversees both.
"The communities are very distinct, but there's a shared love of the underlying technology," Yuga's Solano told Decrypt. "Both communities want to explore, in different ways, what it means to truly own a digital asset."