The number of Bitcoin addresses holding at least 10 bitcoins ($105,000) recently hit an all-time high.
As of September 1, there are 157,000 addresses holding at least 10 BTC—representing the top one percent of all Bitcoin holders—according to data from Coin Metrics. Beyond this, there are currently 614,500 addresses holding between 1 to 10 BTC, while around 0.5 percent of all Bitcoin addresses hold between 10 to 100 BTC.
This doesn't necessarily mean that those addresses are each owned by one person. One address may contain money owned by lots of people—such as a crypto exchange wallet—and many addresses may be owned by the same person. But it does show that people are continuing to accumulate Bitcoin.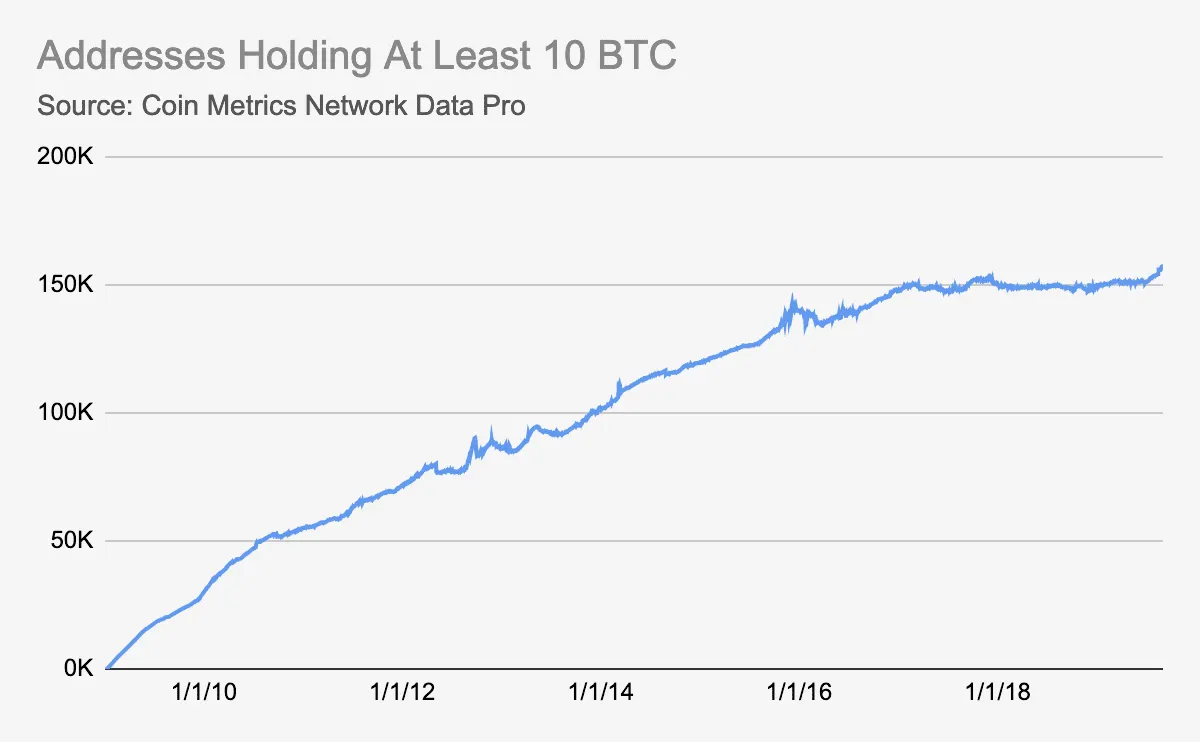 According to blockchain analytics firm IntoTheBlock, the bulk of these high-net-worth Bitcoin holders are likely to be in profit. In total, around 83 percent of all Bitcoin holders bought their coins at a lower price than it is currently worth today. This means there should be less selling power of the coin—and could be a reason why its market dominance keeps rising.
Bitcoin isn't the only cryptocurrency that has seen the number of significant holders peak this year. The number of Ethereum addresses holding at least one ten-billionth of the current supply also recently hit an all-time high. But that's 0.0108 ether, which is worth a trifling $1.86—not something to go crazy about.