In brief
Solana's DeFi scene is growing.
Cypher hopes to be the go-to synthetic futures protocol for the network.
Sure, perpetual futures are great. But where do you go when you really need that expiratory futures fix on Solana?
How about Cypher, the futures protocol that wants to bring a new set of traditional finance opportunities to decentralized finance (DeFi) markets, at a time when crypto users are quickly learning how to port over concepts and definitions from Wall Street.
Cypher today announced $2.1 million in seed funding to build out its protocol, which runs atop the Solana blockchain and is powered by decentralized exchange Serum's order book.
The round was led by Sino Global Capital, SkyVision Capital, and Blockwall Capital, all of which will be able to convert their investments into yet-to-be-minted tokens. The venture firms will thus have a significant stake in the protocol when it transitions to a decentralized autonomous organization, or DAO, as it plans to eventually do.
James, who like many of his Cypher colleagues doesn't divulge his last name, said in a press release, "Cypher's goal is to build a framework that allows the community to create and trade markets on virtually anything they'd like to gain exposure to." That includes a bunch of stuff. Think: NFT futures that allow individual traders to predict the coming floor price of various digital assets. Or inflation derivatives, in which institutional traders can hedge against the rising cost of goods in the U.S. economy.
"There isn't another synthetic futures protocol on Solana, and so I think that's something that is necessary because you're not constrained by a supply side," core contributor Barrett told Decrypt over the phone.
Barrett said that futures are important because they allow people to get exposure to emerging assets, such as NFTs, even if those individuals can't afford a CryptoPunk or Bored Ape themselves. "You're democratizing access to instruments and investment vehicles that people have been priced out of," he said.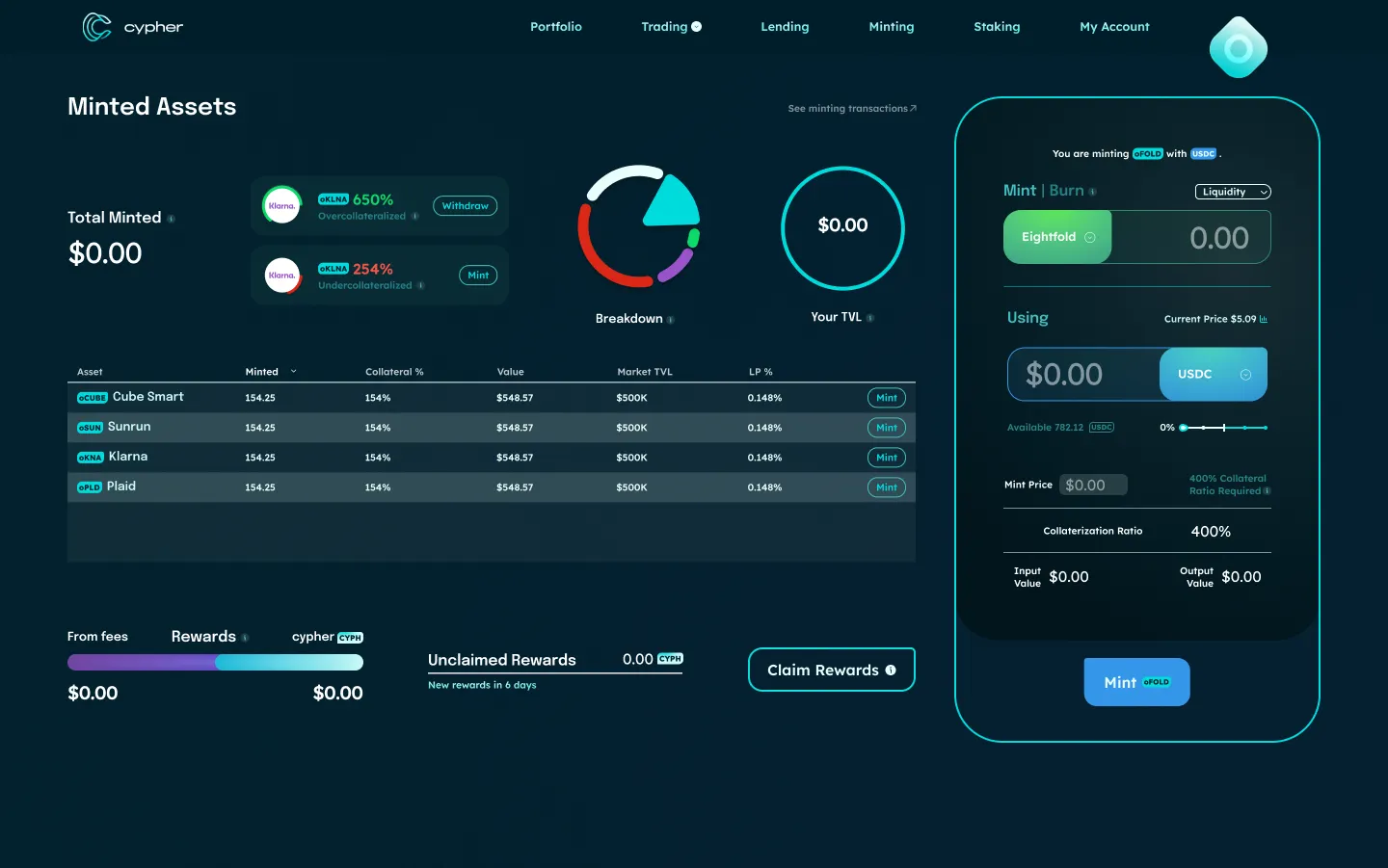 Woven into all that is the protocol's focus on expiry contracts—derivatives that put an end date on them—rather than the (open-ended) perpetual contracts favored on a lot of crypto derivatives markets. Cypher wants the decentralized protocol to have all the same tools as a traditional derivatives exchange, and then some.
The funding comes atop existing partnerships with prominent players in the Solana ecosystem, which has been making moves to siphon users from Ethereum. The proof-of-stake blockchain boasts high speeds and low transaction costs relative to Ethereum, ideal for those wading into lending, savings, and on-chain swaps that require multiple transactions.
Barrett and James say the funds will primarily be used to scale up the Cypher team. One thing the money won't be used for, at least not yet, is reaching American users. The protocol isn't available in the U.S. But maybe in the future(s).