In brief
Funko is a publicly traded company with a recognizable line of collectibles.
It has bought a majority stake in TokenWave, which offers NFT wallet TokenHead.
Funko's CEO tells Decrypt "Our approach is smarter and has more long term success than a one-and-done overpriced sale of a single asset."
With the surging price tags for NFTs, digital collectibles are getting a lot of mainstream attention. Now, stalwarts of the physical collectible scene are trying to get hop on board.
Funko, which sells pop culture toys and accessories and is bets known for its big-headed vinyl figurines, has acquired a majority stake in TokenWave for an undisclosed sum, it announced on Thursday. The primary reason for the acquisition is TokenWave's TokenHead app for keeping track of digital collectibles—it's akin to an NFT wallet.
Funko CEO Brian Mariotti had hinted at Funko's NFT aspirations just recently, causing a stock pop when he said, "We are going to be out in the market fairly soon. But we're going to be out in the market in a very different way. We have the ability to disrupt this space in a way that nobody else is doing right now. We can tie digital NFTs to our fan base and link entities with physical products."
Now we see the company's first move into the space.
You've probably seen Funko's Pop product line, which includes licensed characters from Star Wars, Marvel, Fortnite, and other brands. The company has built out a recognizable aesthetic over the years within the collectibles space. It's publicly traded on the Nasdaq (FNKO, up 90% in 2021 so far) and reported $8.9 million in net income for Q4 2020.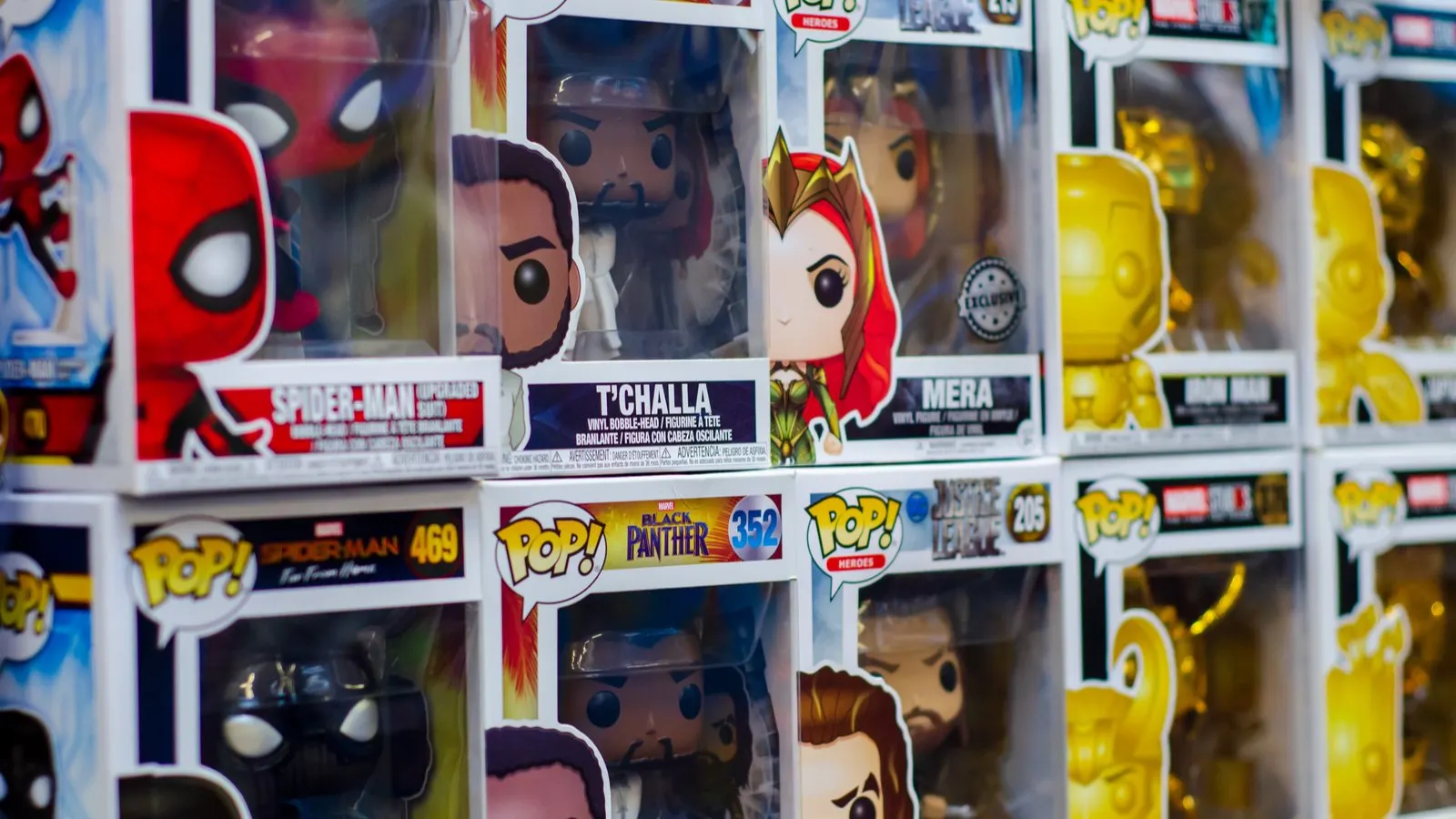 Funko says that more than 10 million NFTs are displayed on TokenHead, and the iOS and Android apps receive over 100,000 visits per day. (Decrypt couldn't verify those numbers.)
Funko is eyeing June 2021 to release its own non-fungible tokens on the WAX blockchain, which trading card maker Topps has also used for NFTs. Funko CEO Brian Mariotti told Decrypt via email that the company will sell 10-packs for $9.99 and 25-packs for $19.99 with multiple ways to earn a physical Pop collectible by amassing digital NFTs.
"Our understanding of collector mentality is going to bode well with NFT collectors," Mariotti says. "We want to foster an environment where people want to collect the digital asset and that means producing a reasonable number of cards that sell out quickly."
NFTs, or non-fungible tokens, are deeds of ownership that can be verified and traded on a blockchain, usually the Ethereum blockchain. NFTs are typically associated with digital collectibles such as online artwork or music.
And they're big business at the moment. The top three NFT marketplaces for February reported $342 million in trading volume that month after just $12 million in December 2020. Dapper Labs, the company responsible for NBA Top Shot, one of the top NFT marketplaces, is currently valued at $2.6 billion.
Funko already has licensing arrangements with the NBA (which partners with Top Shot) and new big names are announcing NFT releases every week—Kings of Leon, Snoop Dogg, Banksy—meaning there's likely ample opportunity to convert Funko's physical collectibles into digital NFTs.
And the toy maker is aware that everyone is launching NFTs at the moment, leading many to identify it as a bubble or gimmick—but thinks it can do it the right way.
"NFTs represent a new product and marketplace, and like any new product or market there are going to be growing pains," Mariotti told Decrypt. "Time will tell if some of the headline-grabbing prices we've seen will sustain, but that's not Funko's approach. We are looking at this through the collector mindset. Find an affordable entry to NFTs and pair that with a physical Pop! Our approach is smarter and has more long-term success than a one-and-done overpriced sale of a single asset."