Xend Finance today launched a platform to enable credit unions and co-ops throughout Africa to provide DeFi services to their members.
Xend Finance CEO Ugochukwu Aronu told Decrypt that Xend built its project on Binance Smart Chain because of its speed, support for cross-chain transfers, low fees, and compatibility with Ethereum Virtual Machine. "Binance came on board because they saw value in what we are building," Aronu said. "They have seen the impact it will create in the crypto and non-crypto world."
Aronu launched Xend in November, 2020 in Enugu, Nigeria. "The problem for the citizens of many countries in Africa is that their currency valuations fluctuate wildly, often devaluing greatly compared to other regions," he said. The platform will enable people to "channel their savings into stable currencies, without worry that their money will devalue overnight, and earn higher interest rates through DeFi. We are very excited that blockchain will have a positive impact on the people of Africa."
Xend Finance ran a month-long testnet from December 2020 to January 2021 that included over 1500 participants in 75 countries. Aronu told Decrypt that Xend will provide multiple saving strategies for cooperatives and credit unions and their members, including fixed and flexible savings, and decentralized insurance.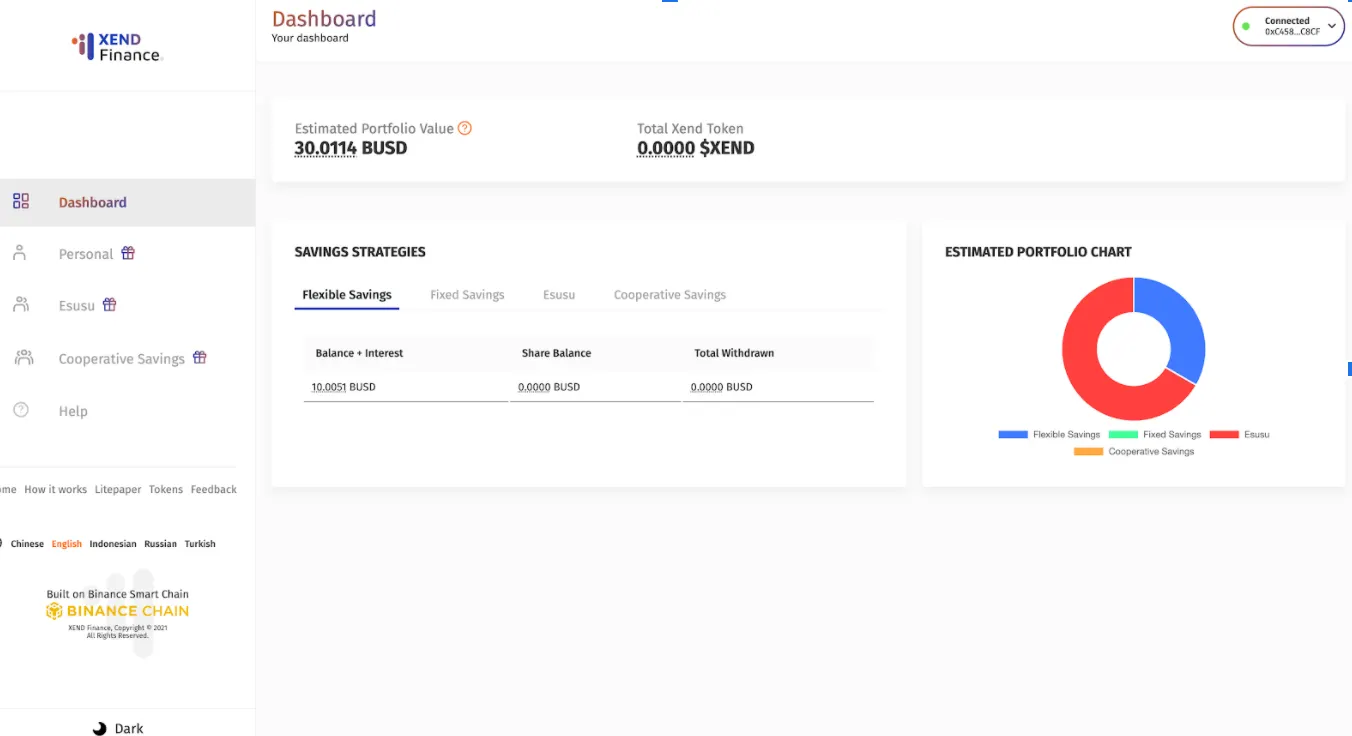 The project also launched the $XEND token today, which was released through a Token Generation Event on Balancer. Xend Finance will reward users with $XEND tokens for performing governance actions on the protocol.
Yele Bademosi, CEO of Bundle Africa (and Binance's former Director of Africa) said the Xend team's work is critical to ensuring that all people have access to the benefits of decentralized finance. "What they're doing with making DeFi available to people of all income levels and technical ability is something that greatly benefits people in countries where fiat currency is unstable."