In brief
When Elon Musk tweets about crypto, it seems that prices tend to rise.
A study by the Blockchain Research Lab has shown that the events appear to be linked.
In recent months, Musk's Twitter updates have impacted both Bitcoin and Dogecoin.
Elon Musk's public musings about Bitcoin and Dogecoin have caused spikes of almost 20% for both cryptocurrencies, according to a study by the Blockchain Research Lab. 
The SpaceX CEO has about 44 million followers on Twitter. On January 29, when Musk updated his Twitter bio to Bitcoin, he set in motion a trend that saw famous YouTubers and NFL stars follow suit. Much has since been speculated about whether or not Musk's tweets really can influence the cryptocurrency markets, but now a study has been released that confirms he can—and does.
"Based on six recent cryptocurrency-related Twitter activities, we identify highly significant abnormal trading volume following each event," said Lennart Ante, researcher at the Blockchain Research Lab, adding, "We discover significantly abnormal returns of up to 18.99% for Bitcoin and 17.31% for Dogecoin across different time frames."
With great power comes great responsibility
Musk's ability to sway the cryptocurrency movements, however, has consequences. 
"Our results lead to the question under which conditions people in the public eye should comment on specific cryptocurrencies," Ante said, adding, "If a single tweet can potentially lead to an increase of $111 billion in Bitcoin's market capitalization, a different tweet could also wipeout to a similar value."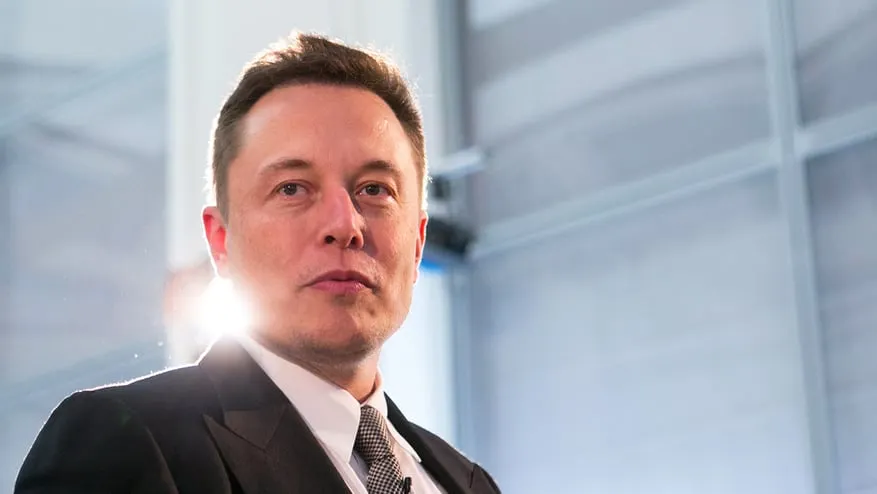 But that is the very nature of cryptocurrencies—projects that are designed to be decentralized and controlled by the public, rather than governments. So the fact a private citizen can impact the price of a cryptocurrency might not be that big of a deal. 
"People have a right to think that, but you'll keep thinking that until you experience financial losses," Ante told Decrypt. 
The study on Elon Musk's tweets
The study looked at six events that were related to either Bitcoin or Dogecoin. 
Relative to Bitcoin, the most important observations focused on January 29, 2021, when Musk updated his Twitter bio to Bitcoin and tweeted "in retrospect, it was inevitable," which the study assumes was likely related to his bio update. 
Relative to Dogecoin, the study considered tweets that go back to July 2020, but the most important observation again looked at a combined tweet and bio-update that came on December 20, 2020. On this day, Musk tweeted "One word: Dogecoin," and updated his bio to "Former CEO of Dogecoin." 
To make sure the study captured only the market movements that Musk's tweets were responsible for, Ante compared the observed market movements before Musk's tweets over a nine hour period. He then compared those figures with the actual market movements that occured around Musk's tweets themselves. 
The difference between these figures gave Ante isolated figures which can be attributed to Musk's tweets. 
Here's what he found. 
How did Musk pump the price of Bitcoin?
When Musk changed his bio to Bitcoin, not only did he set a trend in motion where other accounts updated their own bios, he generated Bitcoin returns of almost 20%. 
Musk's Twitter bio change to Bitcoin resulted in significant abnormal return of about 6% over 30 minutes, which over-doubled to 13% by an hour, peaking by 19% in seven hours. 
This event, according to Ante, was one of two events that "do not seem to be reactions but independent actions which result in huge increases in trading volumes and large and significant positive abnormal returns."
At the time of Musk's Twitter update, Binance—one of the world's largest cryptocurrency exchanges—was overloaded with demand. Binance CEO Changpeng Zhao speculated that Musk may have been the reason for the surge in demand, but couldn't say for sure. 
"We can't say for certain that Elon's Twitter bio change cause sudden price movements in Bitcoin, which led to a massive spike in Binance, which then overloaded parts of our systems, and caused some withdrawal delays," Zhao told Decrypt, at the time. 
It turns out that Musk certainly played a part in that surge after all. But that's not all. He has also helped to pump Dogecoin. 
How did Musk pump the price of Dogecoin? 
Musk has tweeted about Dogecoin on several occasions, but the most notable example where his tweets benefitted the cryptocurrency was on December 20, 2020. 
On that day, Musk tweeted, "One word: Doge." He also changed his bio that day, to "Former CEO of Dogecoin." 
That tweet alone resulted in an abnormal return of over 8% in just five minutes, according to Ante. In an hour period, that growth peaked at 17%. 
The impact of Musk's tweets on Bitcoin and Dogecoin are now clear. But is that something the cryptocurrency industry can afford?