In brief
ETH sitting in smart contracts went from 11% in June to above 16% currently.
Ether in exchanges went from 19,000 in August to under 16,000 currently.
Smart contract usage plateaued in October, though remains near its all-time high.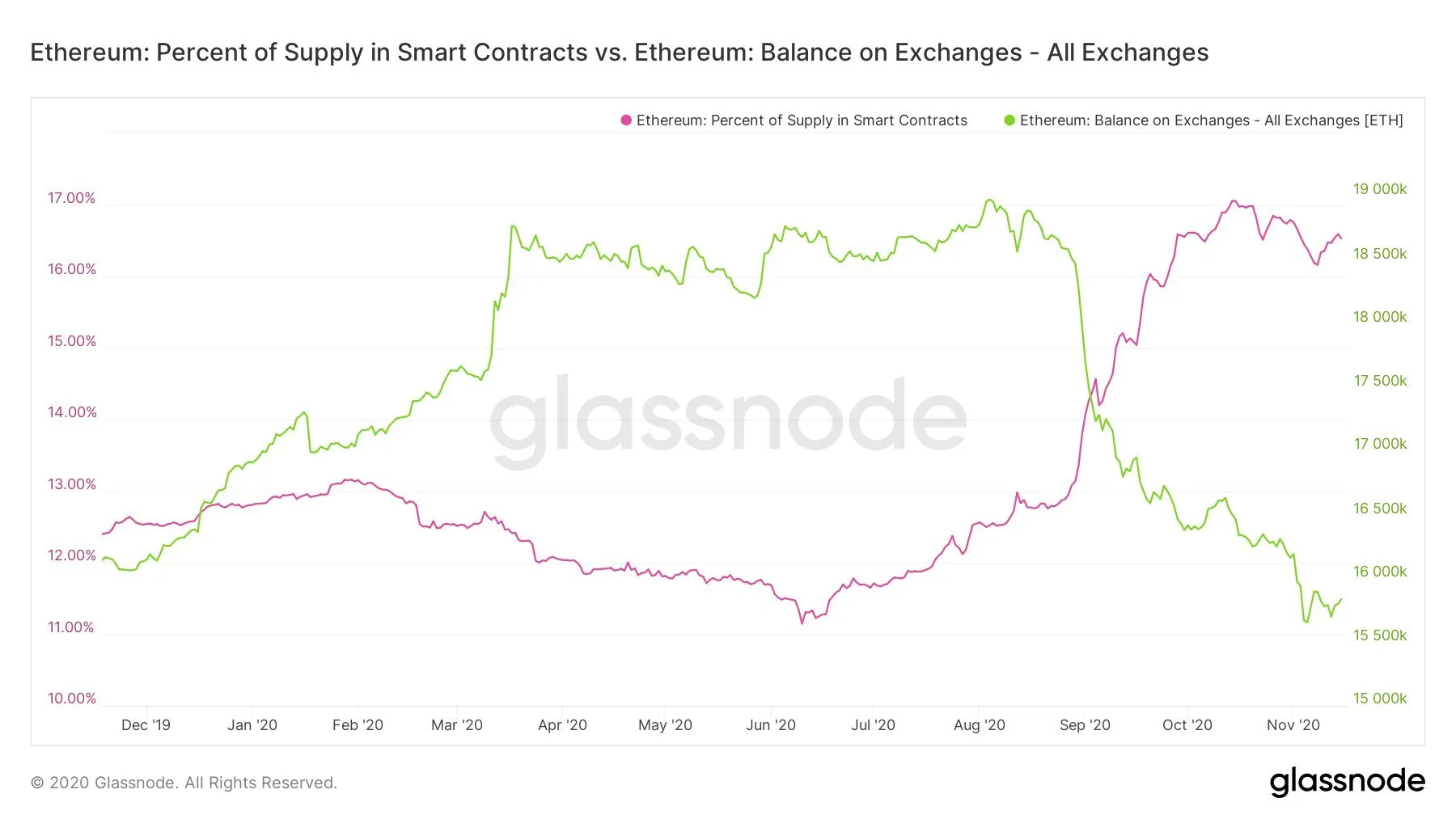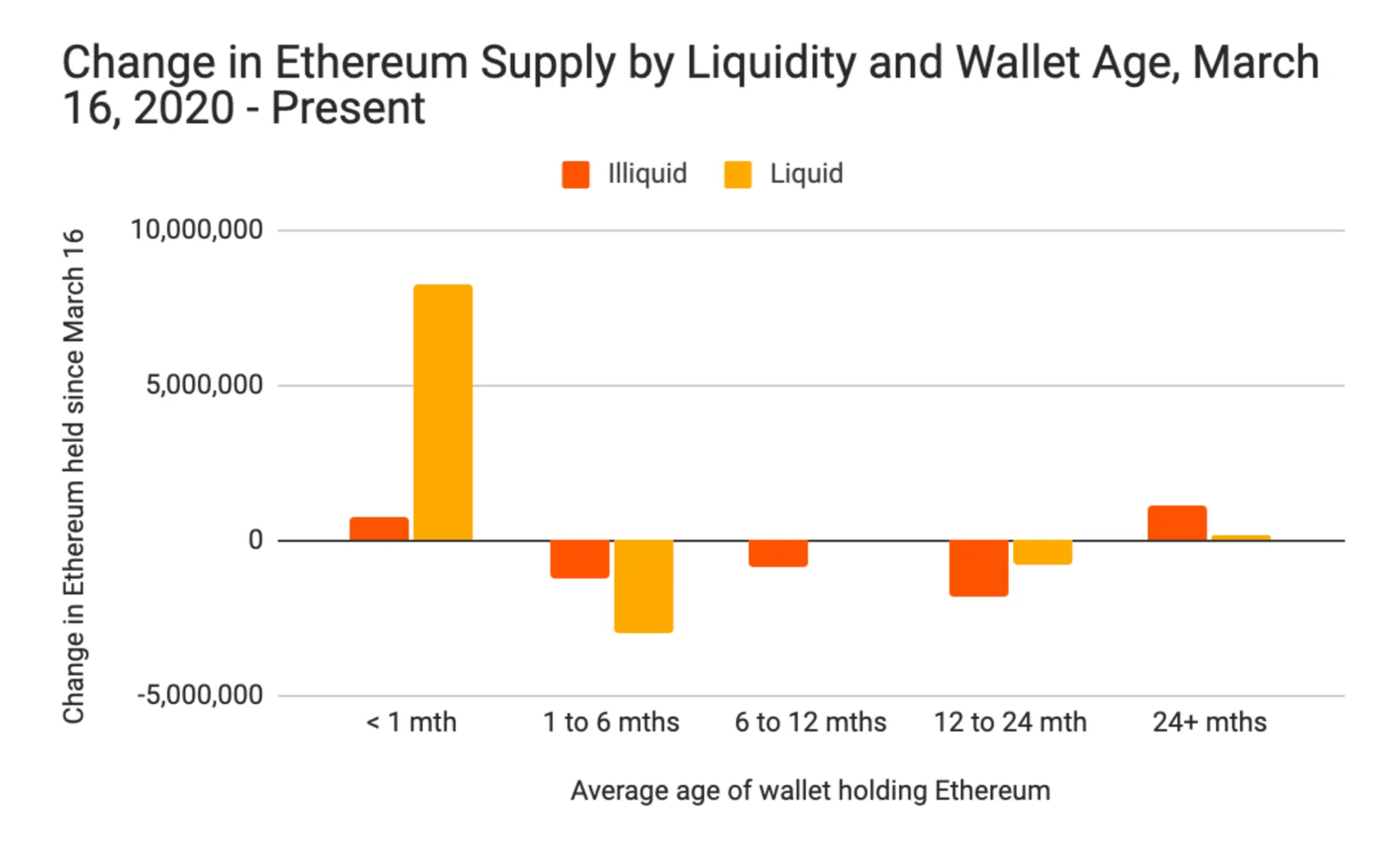 Disclaimer
The views and opinions expressed by the author are for informational purposes only and do not constitute financial, investment, or other advice.