In brief
Bitcoin wallet and cold storage service provider Xapo is shutting down in Venezuela.
Xapo said in an email to customers that this is because of its shift into digital banking services.
It joins a growing list of crypto companies that are no longer doing business in Venezuela, some of them due to US sanctions.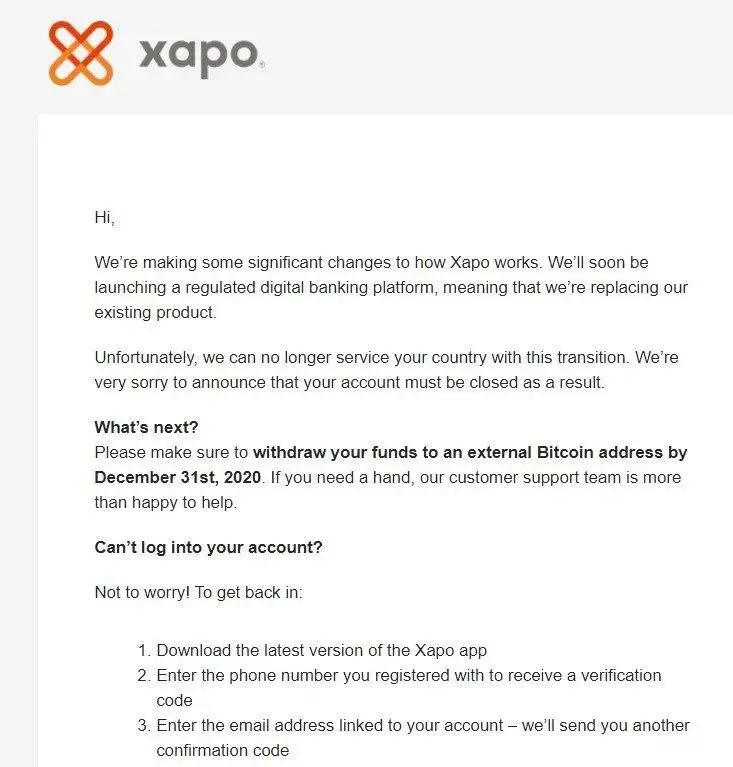 A nuestra familia Paxful en Venezuela,

Hoy, nos entristece anunciar que Paxful dejará de operar en Venezuela.

Esperamos que haya otra oportunidad de ingresar a la región nuevamente en el futuro cercano. Este no es el fin.

Gracias siempre.
El equipo de Paxful LATAM pic.twitter.com/sAkdKIg1Sb

— Paxful LATAM (@paxful_LATAM) September 14, 2020