In brief
Glassnode data shows the Bitcoin hash rate has increased to over 140 EH/s.
The rise is part of a steady rise for the hash rate throughout 2020.
The higher hash rate is good news for Bitcoin, since it is now harder to attack the blockchain.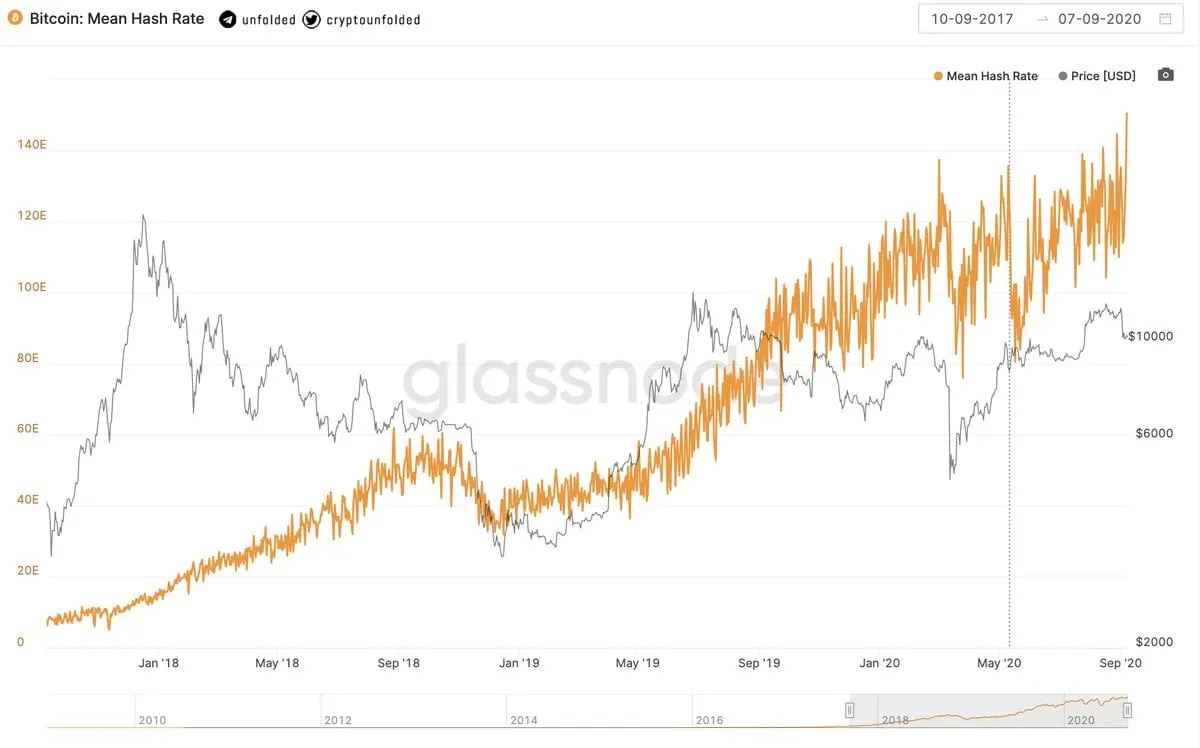 What does this mean for the price of Bitcoin?