In brief
Monthly DEX trading volumes have surpassed $10 billion, on the back of a flood of interest in DeFi.
Trading volumes were nudging $11 billion at the end of this month, having doubled on July's figures.
In August alone, the total value traded almost quadrupled volumes for the whole of 2019.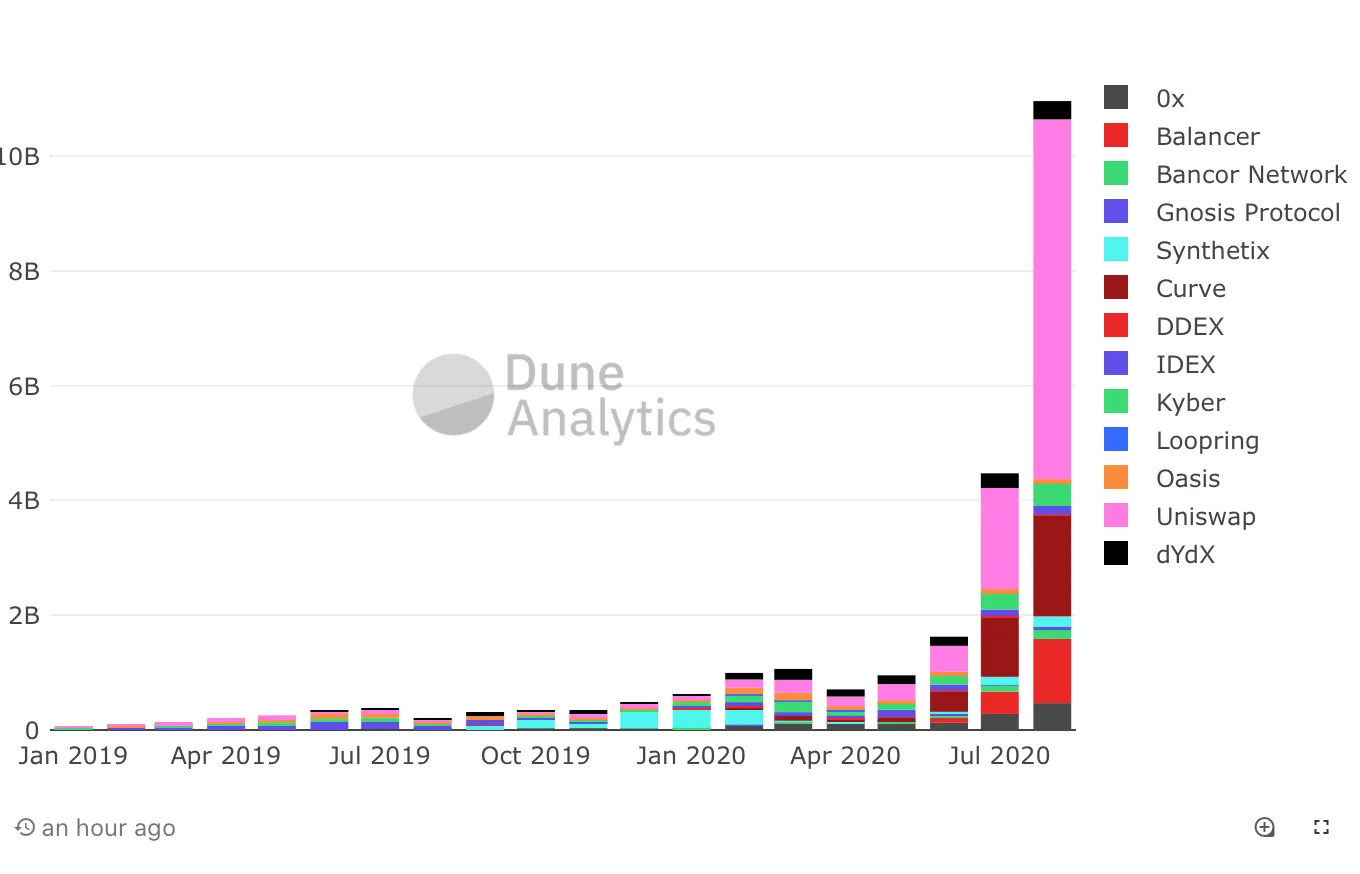 Tapping on the door of traditional finance