In brief
Following the Black Thursday market crash, Bitmex, once the king of Bitcoin futures, has lost market share.
The Bitcoin derivatives market landscape is changing, and Binance is now emerging as the new leader.
If the trend continues, will we see a more evenly distributed market? Or will Binance replace Bitmex as the dominate player?
Bitcoin's precipitous price drop on Black Thursday dramatically shifted market share distribution in the Bitcoin futures landscape.
A report today from the crypto research firm Coin Metrics confirms what Bitcoin market professionals had previously told Decrypt: The Bitcoin futures market has been fundamentally altered by one of the worst days in the history of global markets.
A king dethroned
Black Thursday was a defining blow in a fight for market share among crypto exchanges that began in 2019, which precipitated the struggle for control over the Bitcoin futures market once dominated by the Seychelles-based Bitmex.
The Bitcoin Mercantile Exchange (more commonly known as Bitmex) was the first exchange of its kind when it launched in 2014; the nascent Bitcoin market now had a derivatives platform. Bitmex positioned itself as the leader in Bitcoin futures, once settling billions of dollars in contracts daily during peak volume, until OKex, Huobi and, most notably, Binance began eating into its market share.
And in the fallout of Black Thursday, Bitmex has now decisively lost its share of the market to Binance, who continues to make moves into Bitcoin derivatives.
"Notably, since the crash there has been a reshuffling of the top futures marketplaces for crypto assets with BitMEX losing some of its market share to Binance," Antoine Le Calvez and the Coin Metrics team wrote in their report.
This may have a significant impact on the Bitcoin market landscape, according to Coin Metrics, considering "Bitmex's outsized influence on price discovery."
Indeed, the report detailed how the price of Bitcoin rose after Bitmex experienced a DDoS attack on Black Thursday, which rendered its services inaccessible. Before the DDoS attack grounded Bitmex's trading engine to a halt, its liquidation features—an insurance policy that auto-liquidates certain positions to offset losses on the platform—likely had trouble keeping up with liquidations as the price tanked; this created a cycle of cascading sell orders that may have driven prices down further.
So when the DDoS attack took place, Coin Metrics explained, this liquidation process stopped and Bitcoin's price shot up from $3,800 to $5,300. This, the firm reasoned, demonstrates how significant Bitmex is to Bitcoin's price discovery, and how dangerous this concentration can be if your clients cannot access their trading books as your market engine automatically liquidates their positions.
Binance emerges 
Since Black Thursday, Bitmex's deposits and share of the Bitcoin futures market have declined significantly, in part perhaps because traders may have lost trust in the exchange or are looking for a better platform in light of the debacle. 
According to Coin Metric's data, it's total Bitcoin in deposit declined by roughly 28 percent from ~315k Bitcoin to ~225k Bitcoin. It's share of open interest on the market (or the total size of outstanding futures contracts on the platform) has plummeted from 36% to 27%, and its share of the market has dropped from 24% to just under 20%.
Binance, Coin Metrics pointed out, has benefited most from the former king's dethroning. Its share of futures volume has increased from 11% to 24%, while it's total open interest has grown from 4% to 9%.
Part of this capital flight, according to Su Zhu, the CEO of Three Arrows Capital, is because traders are now confronting how Bitmex's liquidation engine really works after it auto-liquidated their futures contracts, so now they're getting wise to alternatives.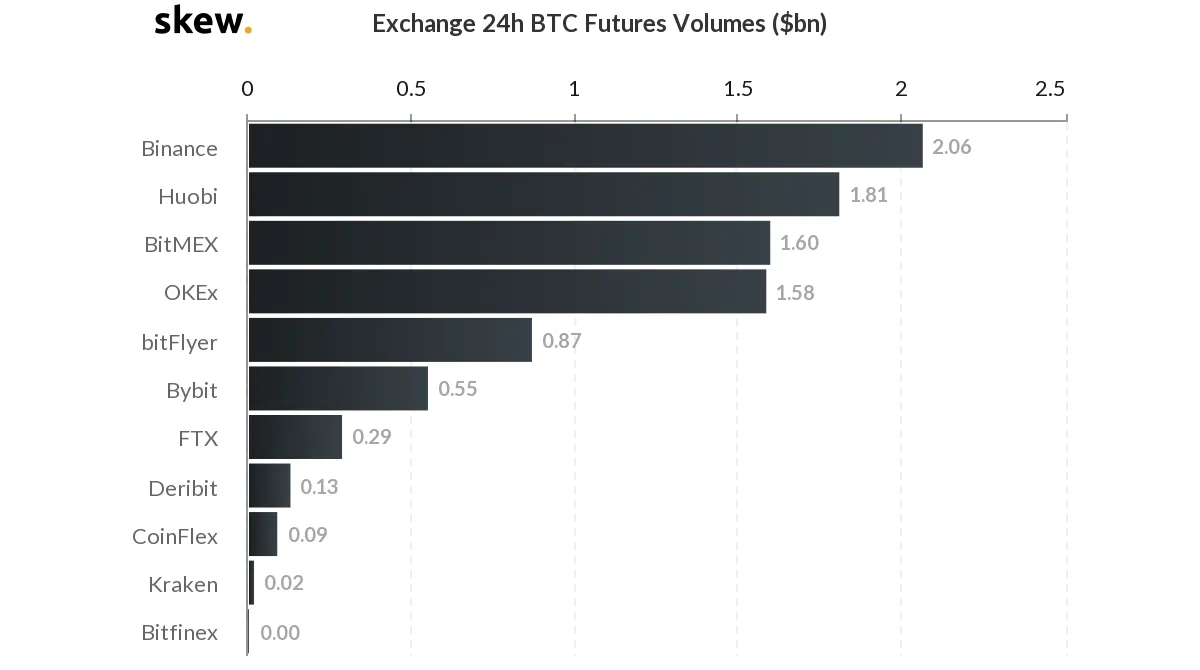 "Traders have been forced to become more aware of how liquidations actually work, the differences between different exchanges, and the importance of diversifying," he told Decrypt.
The future of futures 
To put all of this into perspective, total open interest for the entire Bitcoin futures market dropped 50% in a single day following Black Thursday, so the market as a whole is clearly hurting. 
Open interest is steadily recovering, but Black Thursday's imprint may have left an indelible mark on the Bitcoin's futures landscape. Coin Metrics' report, however, was noncommittal about anointing a "change of guard."
Zhu said that he expects market participants to flock to new venues, especially newcomers like FTX and Deribit, which Zhu's Three Arrows Capital has invested in.
"I think Bitmex is still a top exchange and will do well, but the market share will continue to fragment toward a number of other venues," he said.
Market concentration in Bitmex partly fueled the March 12 sell-off, exposing the outsized impact a dominant market player can make if things go south. In the aftermath, if smaller exchanges such as Deribit and FTX see a growth in market share, then Black Thursday's impact may be breaking up the market concentration in Bitcoin derivatives. 
But if users continue to turn to Binance, then the market may be heading for a repeat of the same situation, only with a different king in control.