Hardware wallet provider Trezor has just unveiled a trio of new products aimed at assisting enthusiasts self custody their cryptocurrencies.
The new product lineup features the Trezor Safe 3 hardware wallet, the Trezor Keep Metal recovery seed backup, and a limited-edition Trezor Safe 3 Bitcoin-only wallet.
"Despite the obvious wisdom of 'not your keys, not your crypto,' just 2% of the 420 million global cryptocurrency users practice self-custody, while most use centralized exchanges and hot wallets," Trezor CEO Matěj Žák told Decrypt. "Clearly, there is a need to educate users on how to safely store their digital assets and provide them with user-friendly products that have a straightforward onboarding process."
Trezor Safe 3
The Trezor Safe 3 hardware wallet is designed to cater to a wide range of individuals entering the cryptocurrency space.
Supporting Bitcoin (BTC), Ethereum (ETH), as well as over 7,000 other cryptocurrencies, the sleek-looking device integrates with the Trezor Suite desktop app to assist users with a variety of operations.
One of the standout features of the Trezor Safe 3 is the inclusion of a secure element, a tamper-resistant hardware component that offers added protection against physical attacks. In the unfortunate event of a lost or stolen device, users can still safeguard their assets with a strong passphrase stored outside the wallet.
The launch of Trezor Safe is primarily targeted at new entrants to crypto who we anticipate will triple the adoption of crypto during the next bull run," said Žák.
The Czech-based hardware manufacturer also revealed that it is collaborating with a third-party secure element vendor for Trezor Safe 3, meaning it can publish any potential vulnerabilities about the wallet it discovers.
Trezor Keep Metal
The Trezor Keep Metal is designed to protect one of the most critical elements in a crypto portfolio: the recovery seed.
This unique string of words is generated during the initial setup of a Trezor device, as well as most other crypto wallets, and serves as the lifeline to restore access to a wallet in case of a lost or stolen hardware wallet.
It's thus key to keep that seed phrase safe. Ironically, paper and a pencil are surprisingly durable and can last a long time, but they are vulnerable to risks like fire, water, and other environmental factors.
Metal surpasses paper in terms of longevity, and metal backups come in various shapes and sizes, usually constructed from materials like stainless steel or titanium. These metals are capable of withstanding challenges such as house fires, impact from projectiles, corrosion, and more, providing a higher level of protection for your recovery seed.
Made from aerospace-grade stainless steel, the Trezor Keep Metal it is resistant to corrosion and features a watertight seal, ensuring protection against fire, water, acids, and impacts.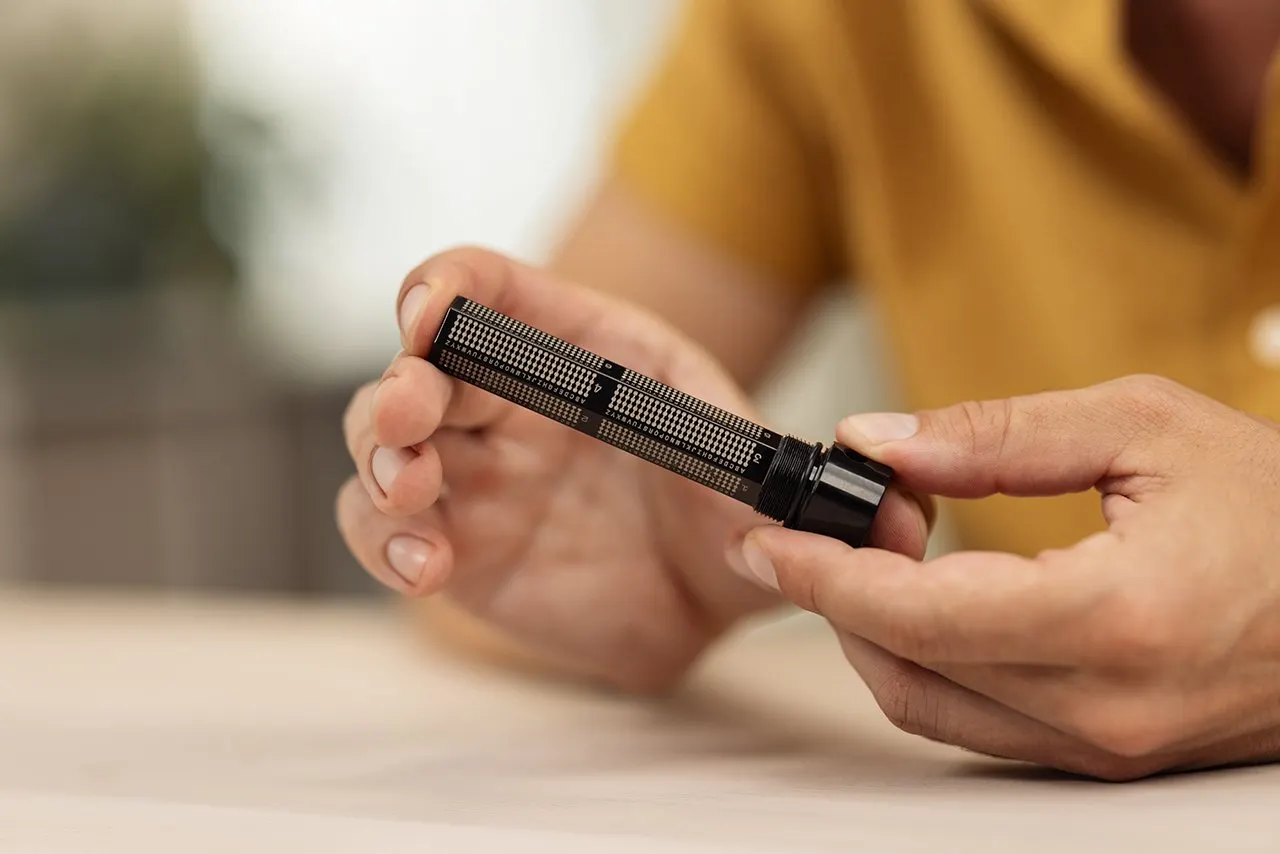 "Events over the last year or so have demonstrated the risks people are taking when they entrust the custody of their cryptocurrencies to centralized exchanges," said the Trezor CEO. "Time and again, we've seen the reality of 'not your keys, not your coins' play out."
With predictions indicating that the number of crypto users worldwide could reach nearly a billion people by 2027, Žák also believes that Bitcoin, and the wider cryptocurrency sector, "is no longer a niche interest," meaning security aspects become of paramount importance.
Trezor Keep Metal supports both 12-word and 24-word standard backups and is also compatible with Shamir backup—a security standard that allows users to create multiple unique recovery shares to backup their private keys.
Trezor Safe 3 Bitcoin Only
In celebration of its 10-year anniversary, which is marked this year, Trezor is also launching a limited edition Trezor Safe 3 Bitcoin only. As the name suggests, this hardware wallet exclusively supports Bitcoin, paying homage to the cryptocurrency that started it all.
Encased in the iconic Bitcoin orange, this limited edition release is limited to just 2,013 units, with each device retailing for €79. Trezor will also contribute €21 from each sale to support the Trezor Academy, a Bitcoin education initiative aimed at empowering individuals in underprivileged and marginalized communities.
"We understand that self-custody can be intimidating, especially for newcomers. That's why we have designed the new wallets and the backup solution with beginners in mind," said Žák, adding that with a Trezor Safe hardware wallet and the new Trezor Suite desktop and mobile apps managing your crypto assets "is now easier than ever."
Available for pre-order, The Trezor Safe 3, the Trezor Keep Metal and the Trezor Safe 3 Bitcoin-only, will be shipped in mid-November.