These days, ride-sharing app Uber seems to be facing criticism from all sides.
In California, the legislature has passed the AB5 gig worker law to make companies treat workers as independent contractors instead of full employees. Uber's responded with Project Luigi, a scheme to let drivers set their own prices; critics suggest it will force them into a  "race to the bottom" on pricing. In London, Uber's lost its license to operate as it was deemed "not fit and proper" as a license holder; the company has appealed the decision. In December last year, its stock price dropped 2% on the news that around 6,000 sexual assault cases took place in its cars over the previous two years.
Could decentralized ride-sharing apps, with their promise of greater control for drivers and users, topple the incumbent ride-sharing giants like Uber and Lyft?
"There's a huge potential not only for a decentralized ride-sharing app, or a blockchain based company, but a company who can work more ethically for the betterment of this whole ecosystem," Firdosh Sheikh, CEO of decentralized ride-sharing app Drife, told Decrypt.
Can blockchain fix ride-sharing?
The ride-sharing industry's a tempting target for disruptors. Many have sprung up around the world, making bold claims about using decentralized technologies such as blockchain to give drivers and users a greater degree of control.
Drife is one such app. Built on the EOS blockchain, it concluded a round of its IEO in November last year, and is currently gearing up for the roll-out of its public test app, ahead of its planned launch in India. Like other decentralized ride-sharing projects, it claims to be "giving back the power to the value creators"; its business model is built on taking zero commission from drivers. "We believe when there's a driver who spends 14 to 16 hours behind the wheel, he deserves to take back all the income to his home," said Sheikh. "For him, it's about his livelihood." Instead, Drife will charge drivers an annual fee for access to the app.
Drife plans to use blockchain for governance and incentivisation, removing the need for a central authority; drivers can stake Drife's DRF token through the app, with drivers who stake more getting a higher chance of being selected for rides. Riders can also stake the token, for unspecified "additional benefits." "We are working on making personalized smart contracts where every driver and rider can customize the application as per their needs and requirements, which is not present in the current ecosystem," said Sheikh. 
Another project aiming to shake up the world of ride sharing is Arcade City. It's a decentralized network that enables riders and drivers to connect directly with each other; drivers can charge what they want, work when they want and build up their own base of repeat customers. Drivers self-organise in peer-to-peer "guilds", tokenized using the ERC-20 Arcade Token (ARCD); they keep 100% of fares booked on a peer-to-peer basis, or pay a 10% fee on fares booked through the gamified Arcade City app. Arcade City also plans to offer ride-sharing insurance and payment processing in future.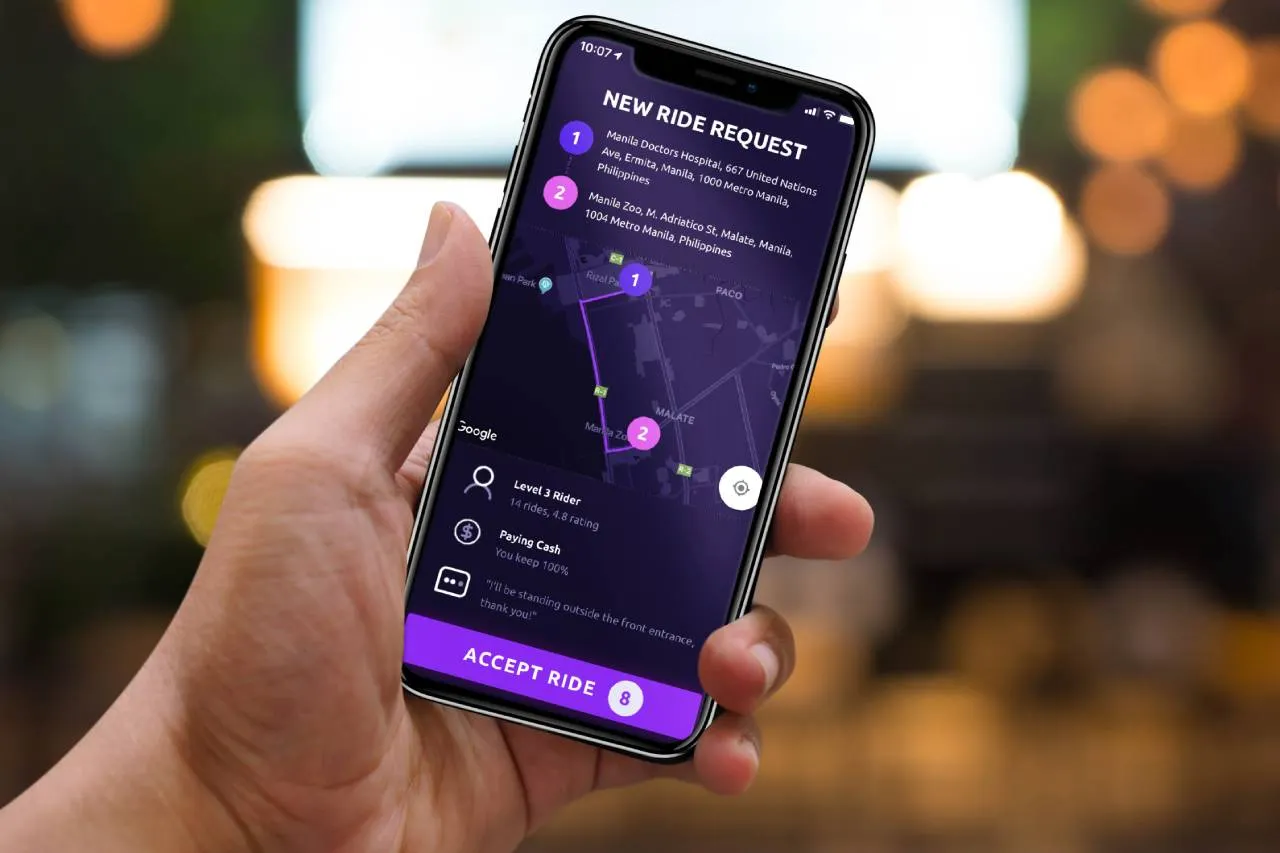 Founder Christopher David conceived the idea for Arcade City while working as an Uber driver, after finding that Uber's terms and conditions wouldn't let customers exchange contact information with drivers. "I was thinking that a disintermediated Uber would be much desired by other drivers like myself who wanted to be true entrepreneurs," David explained to Decrypt. "I should have the freedom to exchange contact information and to build up my own recurring customer base, like every other type of service provider. Like hairdressers; they build regulars, it's a source of stable income for them."
First launched in Austin, Texas in 2016, Arcade City has experienced pushback from the authorities; the police in Austin launched sting operations against Arcade City drivers, while it was blocked from operating in the Philippines following its attempt to launch in the country in 2017. It also endured a hard fork in 2017, with rival Swarm City branching off to set up its own decentralized marketplace. It's targeting a February 14 launch date for its app, and aims to relaunch in the Philippines, with support for California "sooner rather than later."
"AB5 has already put thousands of freelancers out of a job," David said. "In California particularly, we're positioning Arcade City as a gig marketplace for freelancers of any sort to connect peer-to-peer with no middleman." 
He added that Arcade City has done best when corporations and governments clash, causing consumers to lose out. "Like when 10,000 rideshare drivers were put out of a job in 2016 in Austin, that's what launched our flagship Austin network," he said. "Ditto in the Philippines."
Decentralization on its own isn't enough
Those challengers who dream of taking on the likes of Uber and Lyft have a bumpy road ahead of them. "Just saying that you're going to decentralize ride sharing isn't enough," John Wolpert, group executive of enterprise mainnet at Consensys, told Decrypt. And he should know; before joining ConsenSys (which funds an editorially independent Decrypt), he was the CEO of ride-sharing app Flywheel. The key problem for ride-sharing apps, he argued, is aggregating supply and demand on a timely basis. "You have zero time slip; if somebody hails a car they need it right now. And when the driver doesn't get a consistent stream of new rides from a service right away, they quickly wind up discarding it."
Drivers need to be organized, or there won't be a coordinated market for their services, Wolpert explained. "Somebody has to get paid to do that. In fact, it's extraordinarily expensive to do that—so somebody's going to want 20% and an expectation of returns to put up the capital. You have to find some way of aggregating supply and demand without having a company do that for them."
Sheikh argued that the shift from a centralized model to a fully decentralized one can't happen all at once. "If I say I'll remove everything and let drivers be on their own, the driver will get confused because they were dependent upon a third party doing all this stuff for them," she said. Instead, there has to be a planned transition.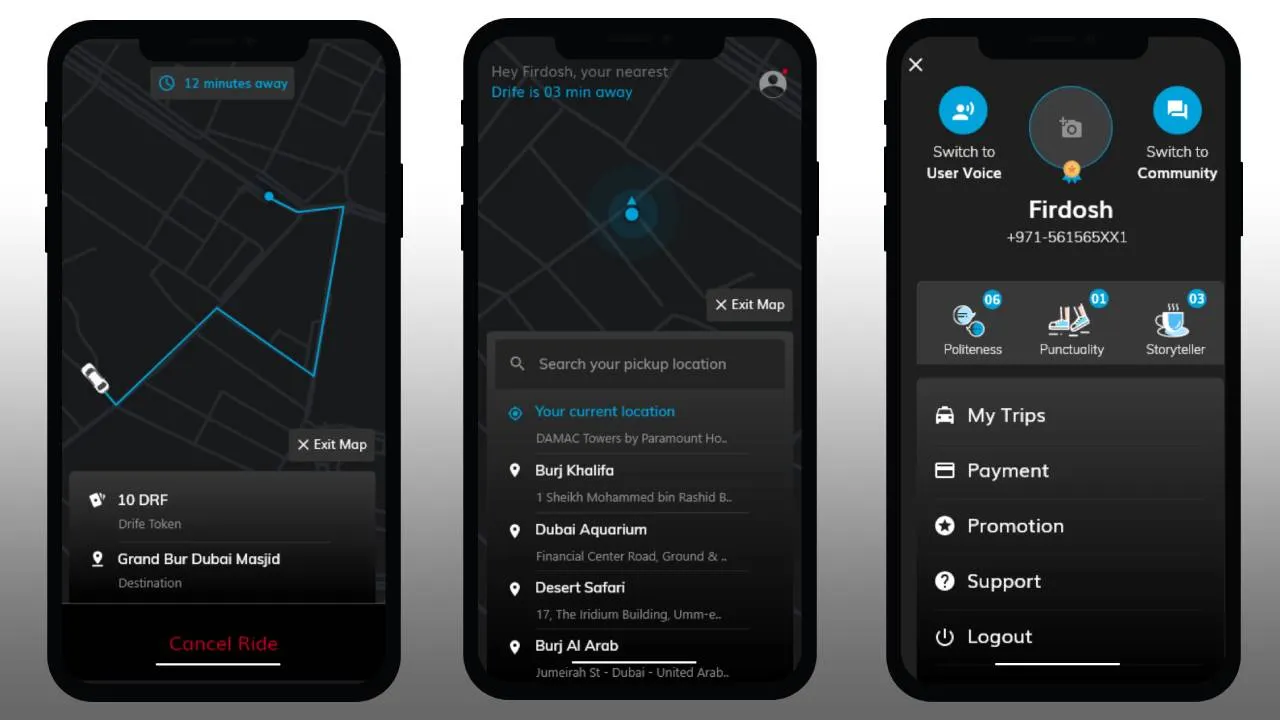 Initially, Drife plans to put payments and ride allocation on a blockchain platform, but, "You cannot eliminate the whole concept of middleman funders in the ride hailing space at one go; you have to go step by step," said Sheikh. "We as a company will be a escrow for both driver and rider initially. With time, the idea is that the drivers will have all the awareness that they need to run their whole business on their own and won't need anybody else to control things."
Another issue is that there's still a long way to go before decentralized technologies are user-friendly enough for the non-technical user. "One criticism I have of the hardcore decentralists who are putting forward sometimes dogmatic arguments about why things should be done in a purely decentralized, encrypted way: that's great if people can actually fucking use it," said David. "If we've got to be teaching our drivers about private key management, we've lost them."
Despite the challenges ahead, Arcade City's ambitions don't stop at disrupting ride-sharing; as David pointed out to Decrypt, it's Arcade City, not Arcade Rides. "We view this as the one stop shop for peer to peer everything," he said. "We're already playing in deliveries. Eight percent of our Austin network ride requests are already deliveries, but we want to do home share; anything where this same type of communal organization can help to disintermediate, we want to be playing in all of that."