HTC is launching a phone offering support for crypto-collectables, hoping to ride on the Ethereum-clogging wave of CryptoKitties which sees cats selling for more than $100,000.
The HTC Exodus will contain a digital wallet where users can store CryptoKitties and other crypto-collectables. HTC said the partnership with CryptoKitties will be a "significant next step for creatives who make unique digital goods." HTC is creating its own marketplace for crypto-collectables and a crypto gaming app store to support this nascent industry.
In a separate announcement, the U12, another HTC phone will come with the CryptoKitties app already installed, giving users the functionality to 'breed' their CryptoKitties into new digital kittens.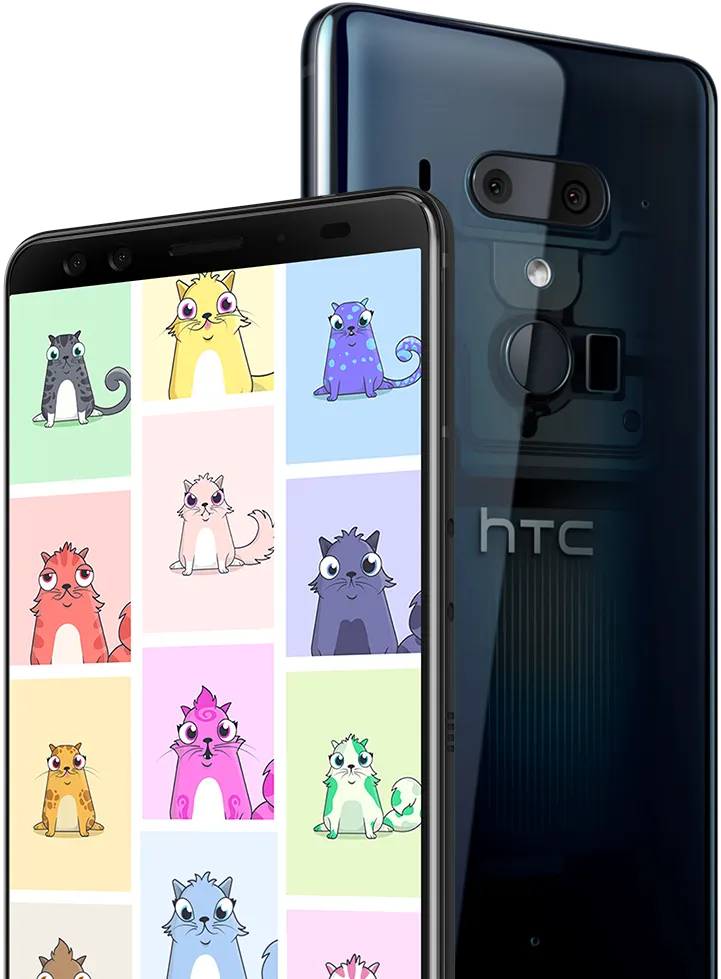 HTC has also partnered with Animoca Brands which created Crazy Defense Heroes and brands including Mattel, Beast Quest, Garfield, Astro Boy, and Doraemon.
A new generation of smartphone
In addition to crypto-collectable functionality, owners of the HTC Exodus will be able to store coins, such as Bitcoin, via a built-in wallet. While there are more than 26 million bitcoin-enabled wallets in the world, consumers complain that they're fiendishly difficult to use. HTC says its phone-based wallet is easier to understand, and stores crypto-collectables and cryptocurrencies in a more secure way than software-based wallets. The wallet is physically separate from the rest of the phone hardware, providing a barrier to hackers.
The Exodus was originally billed as having its own native blockchain network that would users to trade cryptocurrencies directly on the phone. Instead, the Exodus will focus on kick-starting the mainstream adoption of crypto-collectables.
"This looks like buzzword compliance to me," says lead analyst for PCMag, Sascha Segan. He says the phone might appeal to the niche market of cryptocurrency fans but not the majority of consumers.
HTC's fortunes have been declining and sales in June fell by 68%. Segan suggests the phone appears to be riding the blockchain hype to get press coverage.
The price may be another barrier to adoption. The phone is estimated to go on sale later this year at a hefty tag of $1,000.
HTC isn't the only phone maker looking to capitalize on the crypto-collectibles trend. Sirin Labs, a Switzerland-based smartphone maker, has also announced it will release a blockchain phone in November.
The "Sirin Finney" will also include a crypto wallet and crypto app store and will allow users to exchange one cryptocurrency for another. Named after Hal Finney, who received the first Bitcoin transaction from Satoshi Nakamoto, the phone will have its own cold-storage wallet, making it harder for hackers to access.
It will also feature a second screen similar to the Ledger Nano S, a well-known hardware wallet that looks like a USB stick. The Finney, when launched later this year will also retail for around $1,000, suggesting that the first generation of blockchain ready smartphones will come with a premium price tag.
The fourth-quarter launches of cryptophones seems like a Hail Mary. But if this year ends like with a crypto frenzy like last year,  they could be game changers.
Read Next: Daily Debrief, September 14, 2018.