Brock Pierce, formerly of EOS-focused company Block.One, and star of The Mighty Ducks yesterday tweeted an endorsement of EXW Wallet, a wallet company that generates profits for customers as more people join the network.
"First keynote of the year. Streamed from Puerto Rico to @EXW_Wallet Convention in Germany on Jan 4th. Grateful for technology that allows us to connect with one another from great distances. Thank you for having me and hosting a great event," Pierce tweeted, according to a screenshot posted on Reddit—and confirmed by a Google search.
The tweet has since been deleted.
There have been a lot of questions raised about EXW Wallet. EXW tells its users that they "can earn up to 0.32% profit daily without additional effort." This is typically the hallmark of a suspect scheme since daily rewards that can be reinvested lead to unrealistic gains over the long term.
Worse, these rewards are paid out in EXW tokens, which currently aren't tradable in any notable exchanges, per data from metrics site CoinMarketCap.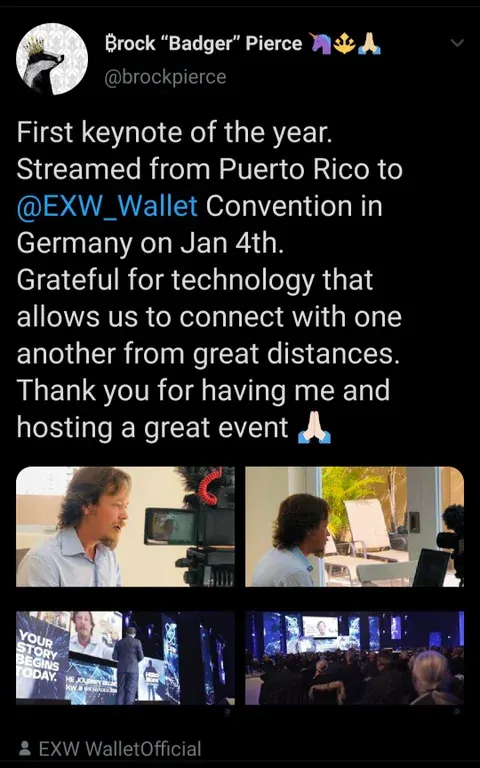 Blockchain critic David Gerard told Decrypt, "Lots of people in crypto lend their name to dumb, bad and even fraudulent schemes, especially when they should know better. So this is not enough to state that e.g. Pierce is promoting something that he actually knows to be a fraud - though he should definitely be paying more attention."
"But MLMs are a favourite of scammers. They work like a lot of financial frauds: they sell you the dream, and make you feel like a bigger shot than you are. Crypto is often promoted the same way," said Gerard.
Not another Ponzi scheme
Even a cursory Google search would have made it clear that this was not a project to endorse. When a website called BehindMLM investigated EXW Wallet in September, it found that is "yet another MLM crypto app Ponzi scheme.
"EXW tokens are generated on demand by Exchange Wallet, and then sold to gullible affiliates on the promise of daily returns. EXW tokens themselves have no value outside of Exchange Wallet. What value they hold inside Exchange Wallet is arbitrarily set by the company itself," it wrote.
EXW also encourages an affiliate scheme, a popular method of pyramid and Ponzi schemes, according to the site.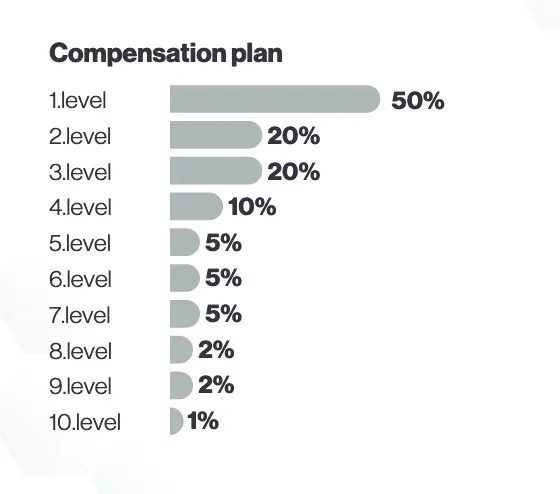 "Exchange Wallet affiliates who invest early and/or recruit the most will withdraw the majority of invested funds. When withdrawals exceed the rate of new investment, Exchange Wallet will collapse," it added.
Blocknomi also did some digging. In an article published today, it discovered that a listed partner of EXW Wallet, Crypto Trust Consulting, claims to be registered in the UK. The UK's Financial Conduct Authority, however, said it wasn't. 
BehindMLM determined months ago that Exchange Wallet's website domain "was also registered using an incomplete address in Carinthia, Austria," suggesting the site was run out of the country. Indeed, when Blocknomi looked up Crypto Trusting Consulting in Austria, it found that the company's financial market authority had banned it, saying it didn't offer its traders any protection. 
Should've known better, Pierce.