Gala Games has a staggering number of Web3 titles in development, and its role-playing game The Walking Dead: Empires (TWDE) is among the first of them now shuffling towards launch like a zombie in hot pursuit.
Licensed from the smash comic book-inspired AMC TV series, TWDE is set to arrive soon on Windows PC and Mac amid the latest resurgence in zombie-themed entertainment—led by HBO's hit "The Last of Us" (itself a video game adaptation) and the launch of the Web3 shooter Undead Blocks.
Diablo 3 meets Animal Crossing
TWDE is billed as a survival-centric massively multiplayer online role-playing game (MMORPG). As I discovered during a recent playtest, solo players and grinders will find that it feels a lot like dungeon-crawling hit Diablo 3, but with the building and harvesting mechanics of an Animal Crossing or Fortnite.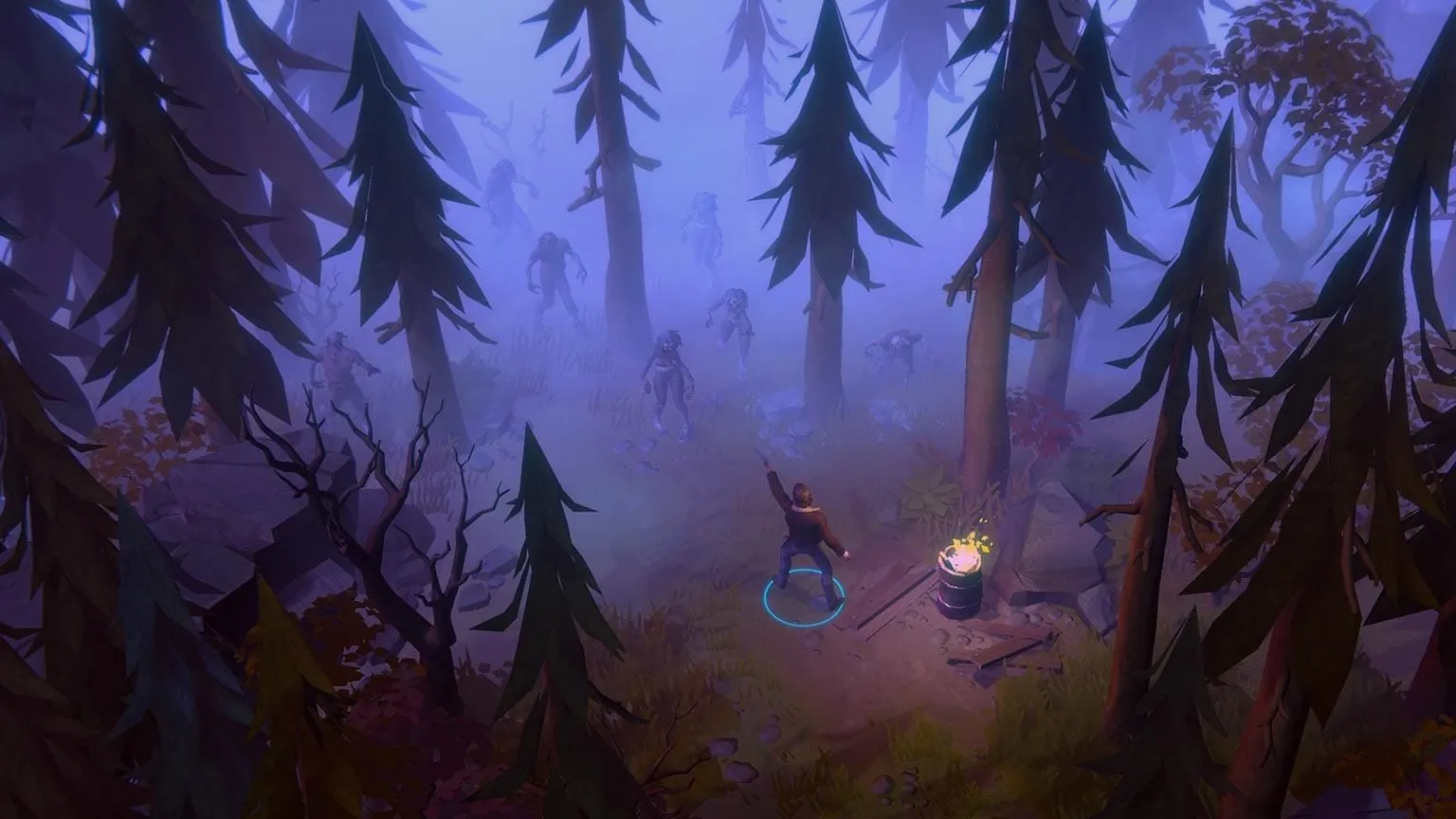 You can chop trees, pick up rocks, and harvest mushrooms in relative peace while zombies (or "walkers") lurk around the open-world map. As a level-one player in a beginner's zone, it was actually a bit too easy to avoid enemies, and harvesting resources was a cakewalk and not scary at all. I bumped my player level up to 12 by using only my mouse without even touching my keyboard once, which made the experience feel a bit strange compared to virtually any other PC game.
A zombie game that isn't scary, you say? Indeed: the wide third-person perspective, generally bright lighting, and lack of enough gory audio effects made the game feel surprisingly tame in my limited demo. And because of the general ease of grinding levels, it felt much less like a survival game and more like a traditional RPG.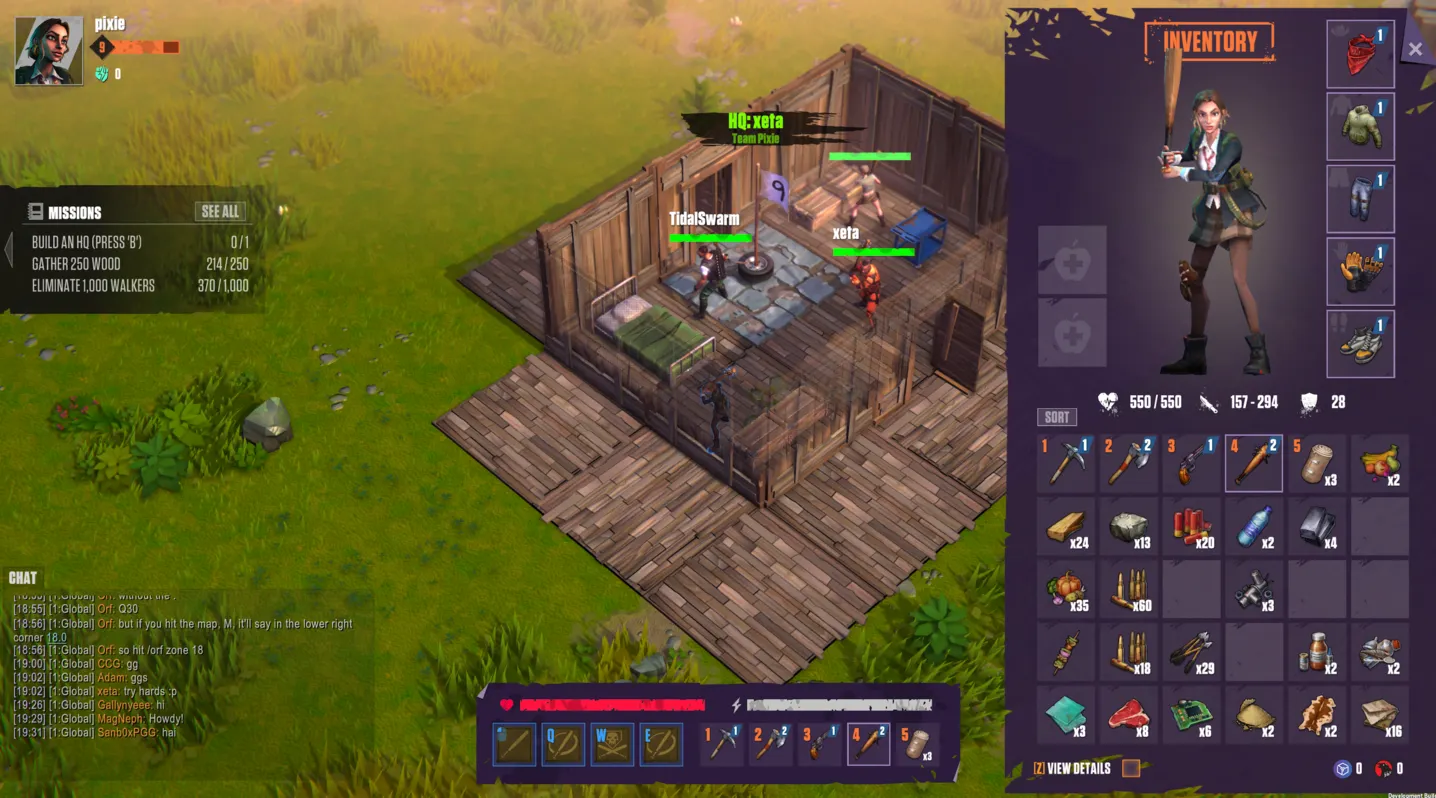 That's not to say that RPGs can't ever be scary, because they definitely can—just try fighting a few monsters or exploring a creepy house in Bloodborne in a pitch-black room, and you'll know what I'm talking about.
Web3 Zombies
What makes this a Web3 game? Gala offers a number of different in-game assets for sale as NFTs. For example, there are gear packs which include character apparel and supplies, individual indestructible weapons, and characters that are sold as NFTs through Gala's store.

A "Legendary" character pack which unlocks three characters is currently selling for nearly 1.2 ETH ($2,000), while a single top-tier "Ancient" handgun for use in the game is listed at 17.3 ETH, which is a staggering $29,800. A lower-tier "Epic" handgun NFT is currently selling for 1.9 ETH, which is about $3,275. Even some of the lower-tier items feel incredibly overpriced, and the sticker stock will likely scare off some prospective players.
But they're not all wildly expensive. A look at the OpenSea secondary marketplace, for example, reveals NFT hero cards for the game priced under $25 worth of crypto, although the prices do scale up considerably from there.
However, gamers don't have to buy any NFTs to play TWDE. A Gala Games rep confirmed to Decrypt that the game will be completely free-to-play at launch, and in-game items users craft won't become NFTs. The main benefit that those pricey NFTs offer is that they are indestructible—unlike in-game crafted items, which decay and eventually disappear from your inventory after a certain number of uses (à la Animal Crossing or Diablo 3).
For power users looking to level up fast without having to remake the same weapon twice, a TWDE NFT might seem worth it depending on the price and how much ETH or GALA you have sitting idle in your wallet. Some non-Web3 games offer similar types of optional premium boosts; it just happens to be an NFT here. If you don't buy any NFTs, the leveling-up process will feel like more of a grind—typical for games like this.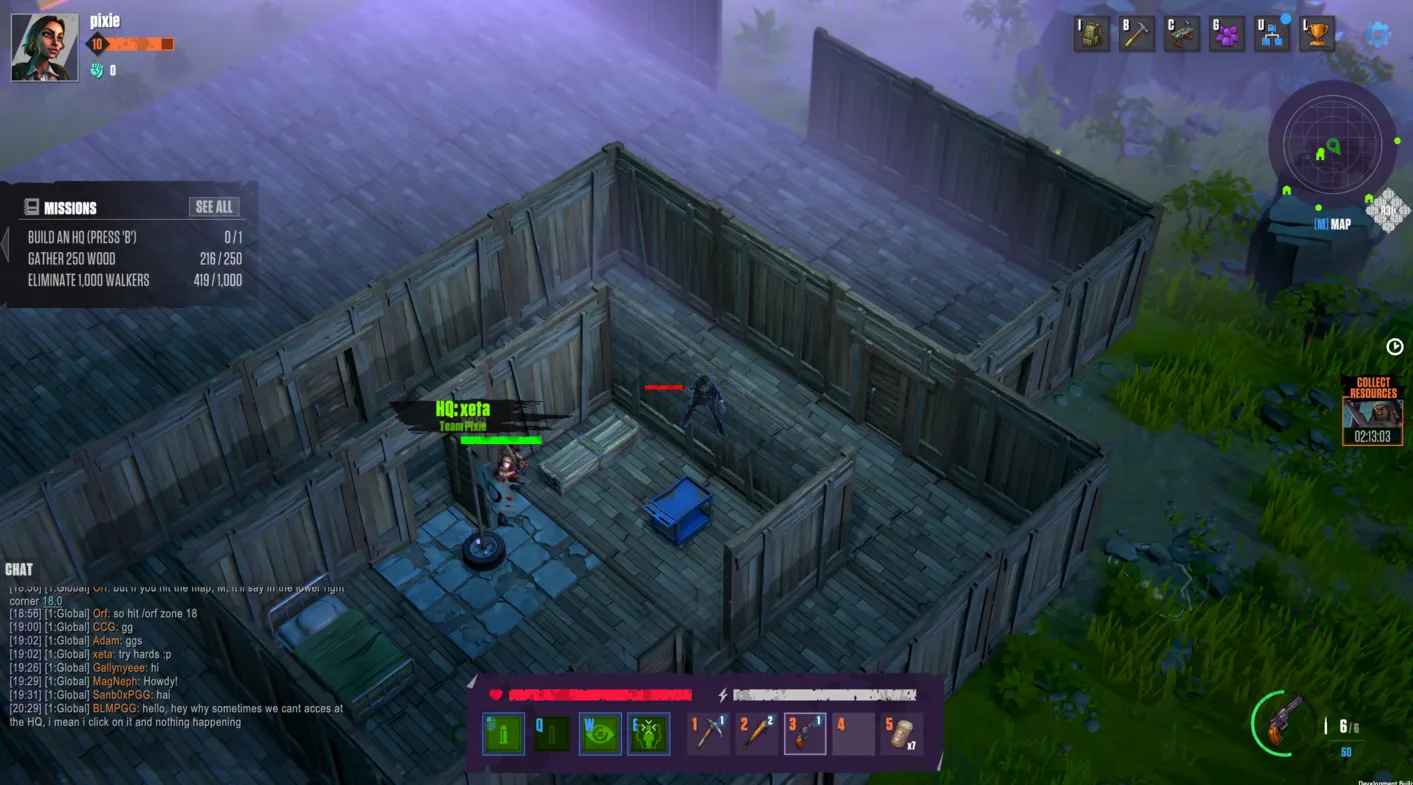 TWDE gameplay
In the playtest, TWDE ran smoothly and the graphics looked great even on a 2021 MacBook Pro. The gameplay primarily involves scavenging for resources and harvesting materials in the open world, crafting items, and killing zombies. The loading screens between "zones" are quick and don't feel disruptive to the game. 
You can build bases with acquired materials and construct structures with the game's aerial-view "Build Mode" tool, where you can still kill zombies as well. Every level-up of your home base triggers a new wave of zombie attackers. While the bulk of the gameplay is person-vs-environment, there will also be some map zones designed for competitive player-vs-player combat.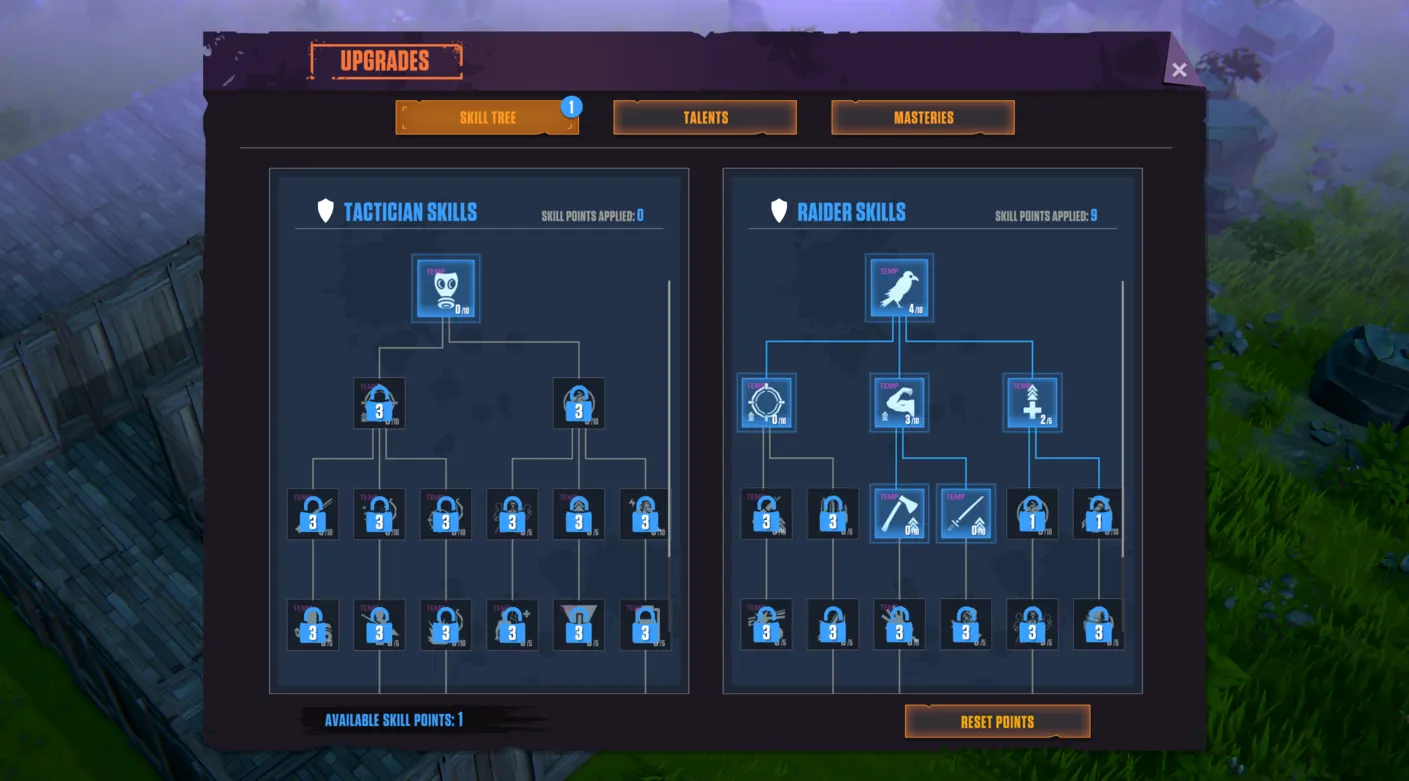 As you harvest resources and take out zombies, you'll level up various skills. There are well-developed skill trees that can be unlocked over time to further refine your desired method of combat, along with "mastery" levels that track player experience via the sheer number of items that have been harvested or collected. The skill trees and data points feel thoughtfully crafted enough for a strategy-minded RPG veteran to enjoy, without feeling too overwhelming to casual players.
Like many MMOs and RPGs, Empires offers flexibility. If you want to avoid zombies and aimlessly explore the world, that's fair game. But if you're more of a hack-and-slash experience farmer, there's plenty of that to be done as well.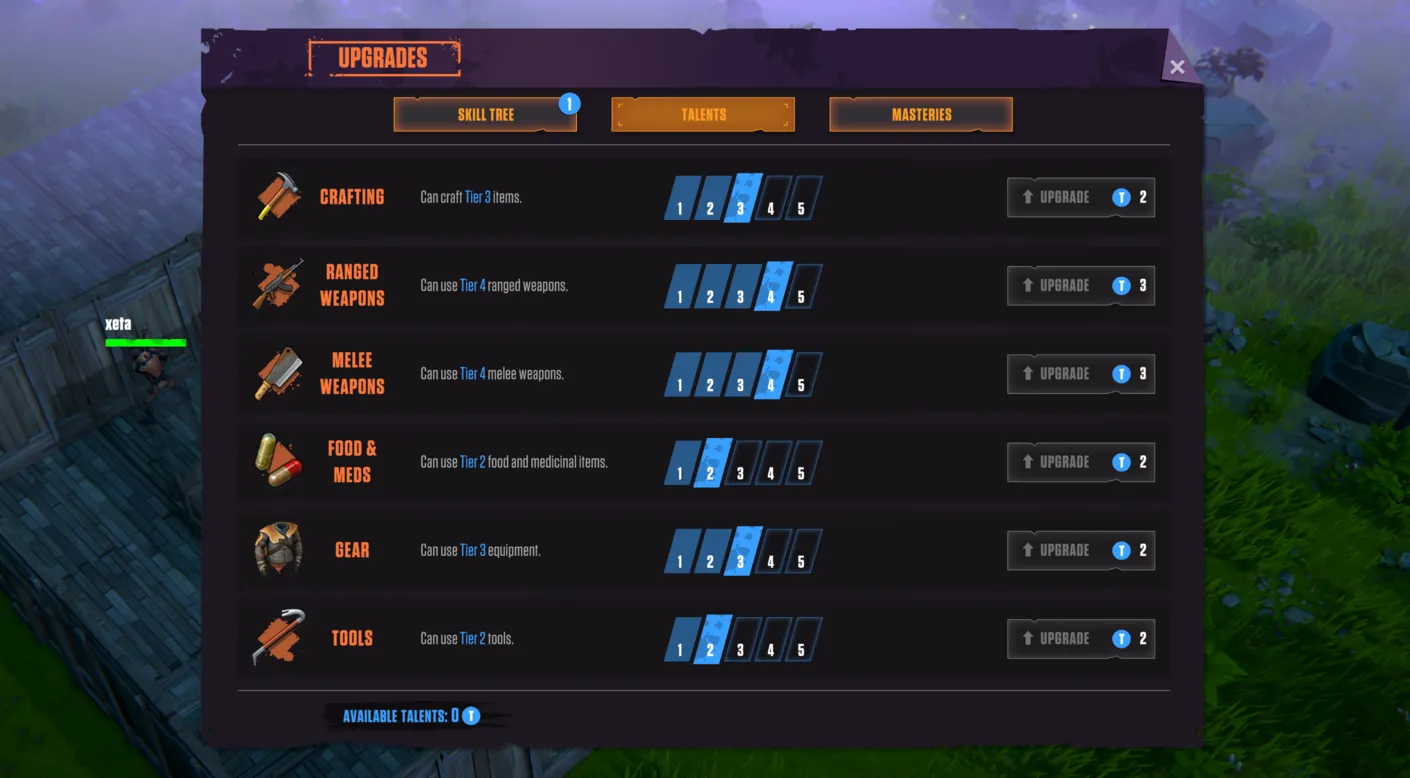 And as with most multiplayer games, though, it's far more enjoyable with friends. As a solo player, it might be tough to feel consistently engaged. The resource-harvesting grind can feel repetitive, as there isn't much visual variation between lower-level areas. But with friends, you can spend hours hanging out at your base just chatting before embarking on either game-suggested quests or a challenge of your own making. It's much more of a social RPG and less of a tense, eerie survival game.
Luckily, there's plenty to see and do because the game world is huge. In higher-level areas labeled "Legendary" or "Ancient," the opponents are significantly harder to kill. You could spend hours getting lost in its many sectors—it feels much larger than Diablo 3, but smaller than the truly enormous locale of World of Warcraft. But because it's divided into "zones," TWDE's map is just large enough to feel expansive and exciting without being so massive that it's overwhelming. 
While still in development, TWDE already shows a lot of promise for an MMORPG, offering intuitive gameplay and clear paths for progression. At this point, it seems like a solid pick for casual players and grinders alike who don't mind that it's a not-especially-scary zombie game.