Electronics producer HTC and cryptocurrency exchange Binance today announced a new version of HTC's "cryptophone", the Exodus 1 - Binance Edition. 
The HTC Exodus 1 - Binance Edition is essentially an update to the original Exodus 1 and its cheaper followup, the Exodus 1s—a smartphone that comes with crypto-friendly features including an integrated blockchain wallet, support for dapps, and the capability to run its own full Bitcoin node.
The collaboration also means the Exodus 1 - Binance Edition gets integrated support for Binance's decentralized exchange, Binance DEX. Binance DEX will be integrated in the Exodus 1's "Zion Vault"—a super secure wallet that uses Trusted Execution Environment (TEE) software. TEE protects information like private keys by isolating the operating system when signing transactions.
The Binance Edition of the Exodus 1 also comes preloaded with the Binance App and the TrustWallet app. Of course, the main feature of the original Zion Vault, available in other HTC cryptophones—most recently the cheaper Exodus 1s model—was that you can build and install dApps on it. Like, uh, Binance DEX. 
So why buy the Exodus 1 - Binance Edition, which does little more than saving you the few minutes of your time it'd take to download the apps yourself? For starters, you save a hundred bucks: the Exodus will cost $599—or the equivalent in cryptocurrency—a $100 discount to the original Exodus 1. And you get a customized back cover, and a customized wallpaper. A limited number of lucky purchasers will also get a BNB airdrop.
HTC Exodus 1 - Binance Edition specs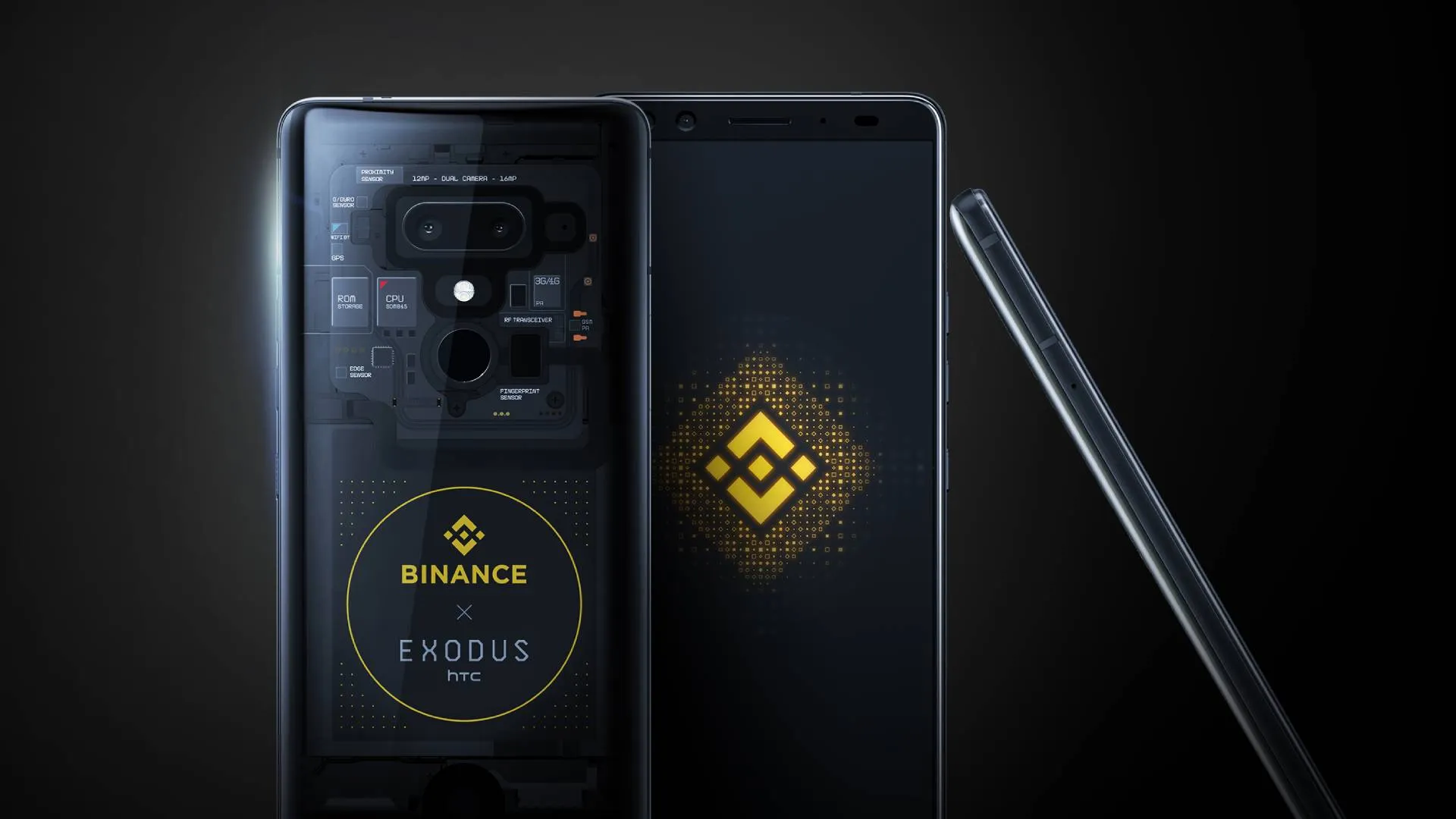 Beyond the special features, the Binance Edition shares the same specs as the base model Exodus 1. That means you get a Snapdragon 845 processor, 6GB of RAM and 128GB of storage, and a 6 inch Quad HD+ display, plus IP68 dust resistance and waterproofing.
The Exodus 1 - Binance Edition also sports 2MP+16MP dual main cameras and 8MP dual front cameras that'll shoot 4K video at 60fps, while a 3500mAh battery keeps chugging things along. Sadly HTC's embraced the current trend for ditching the headphone jack, with the phone sporting a single USB-C port for charging and plugging in accessories.
"We are delighted to support and work with HTC Exodus to make sure its users can access the Binance chain and DEX to help people access crypto and exchange anywhere," said Changpeng Zhao, CEO of Binance. When do we get our Decrypt edition cryptophone, HTC?