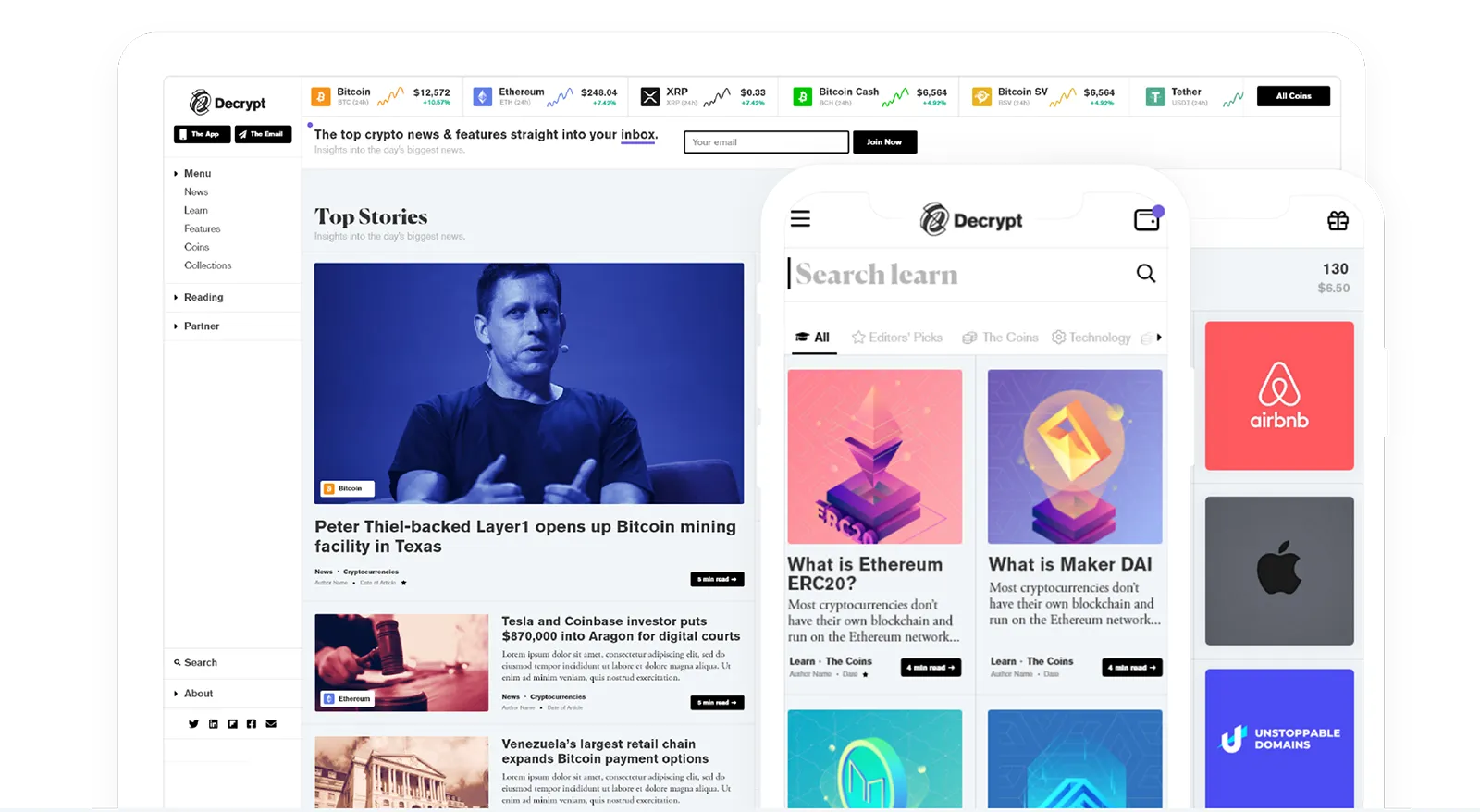 Want to be part of a global community of 4 million readers at the forefront in technology and finance? Step this way. Decrypt helps people understand how and why decentralized technology is changing the world.
About Decrypt
Decrypt is a media company covering crypto and the decentralized web.

We serve over 4 million readers a month. We are the fastest growing site covering the blockchain space. In 2020, we grew our audience by x20.

We focus on telling impactful stories in clear, concise ways. Other content is needlessly technical and complicated.

Our audience is heavily US-based, well educated, aged between 25-45, with a deep interest in technology and finance.

We believe in contextual brand placements which are effective, non-intrusive and add to the reader experience.
Our mission
Simplify, simplify, simplify.
Focus on storytelling.
Tell the truth.
Use Web3 to cover Web3.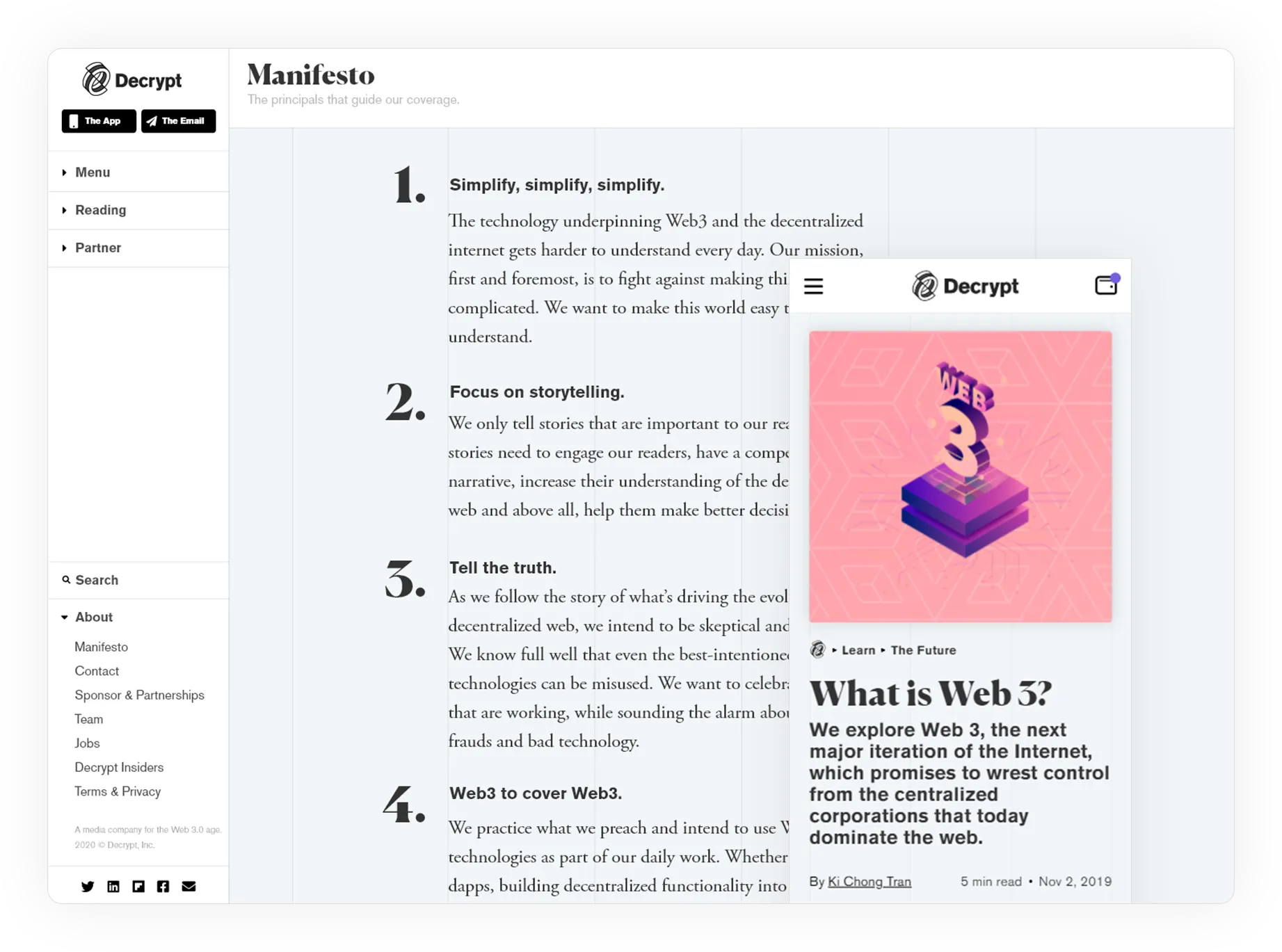 Audience & Impact
Scale:

Millions of unique visitors per month.

Device

: Mobile - 80%

Geo

: USA - 53%

Age

: 25-44 - 66%

Interests: Technology and internet, career development, investing, banking and finance, media and geopolitics.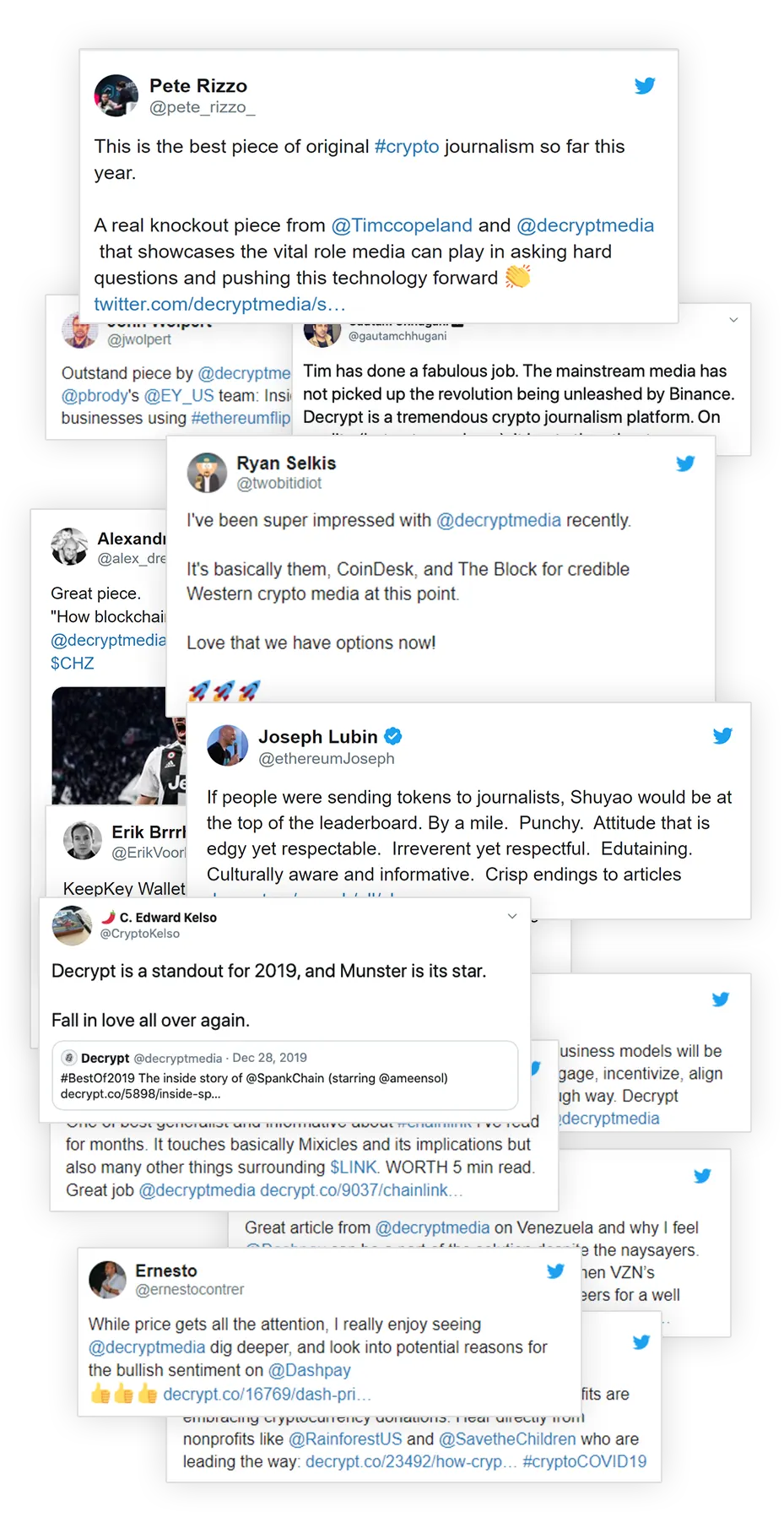 Brands
We've worked with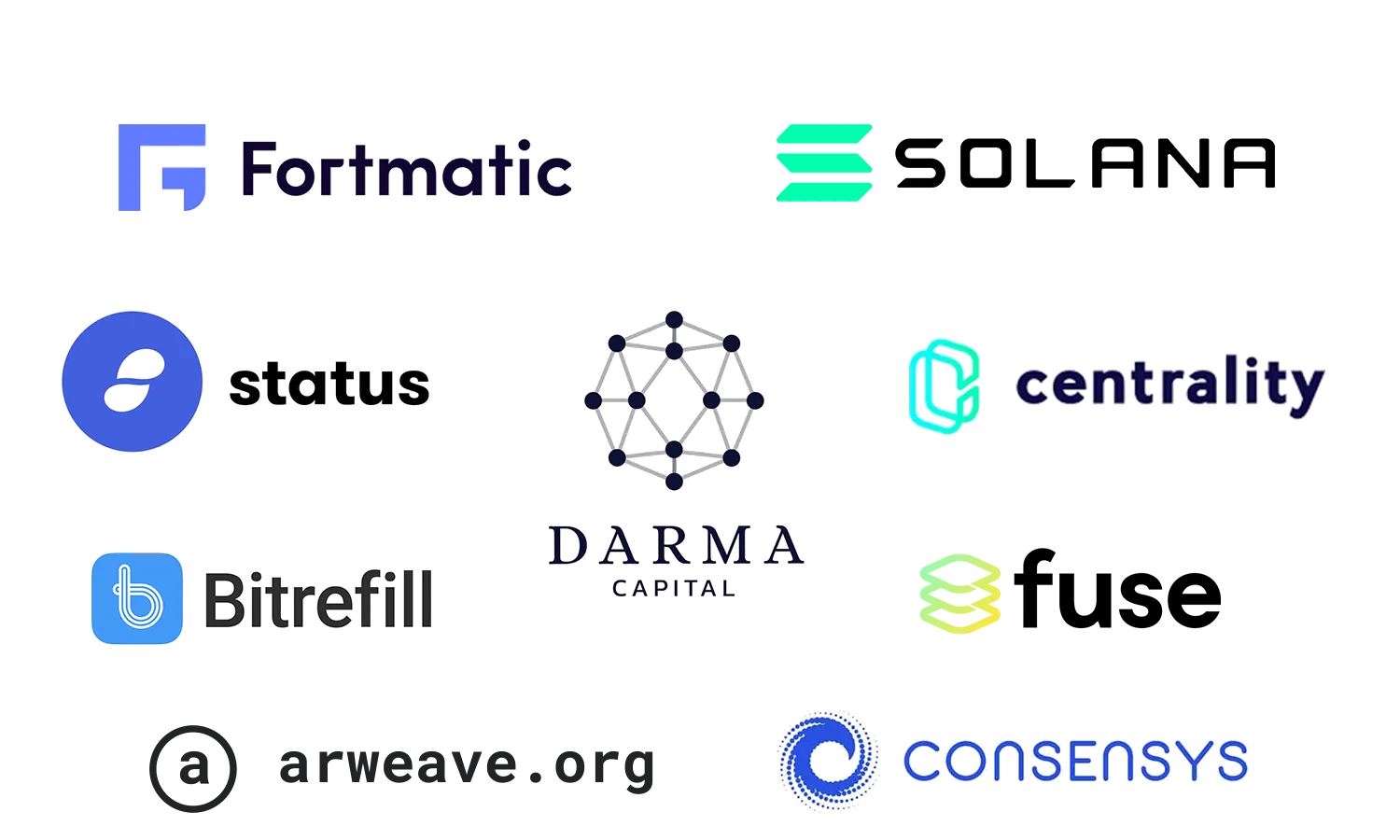 How to partner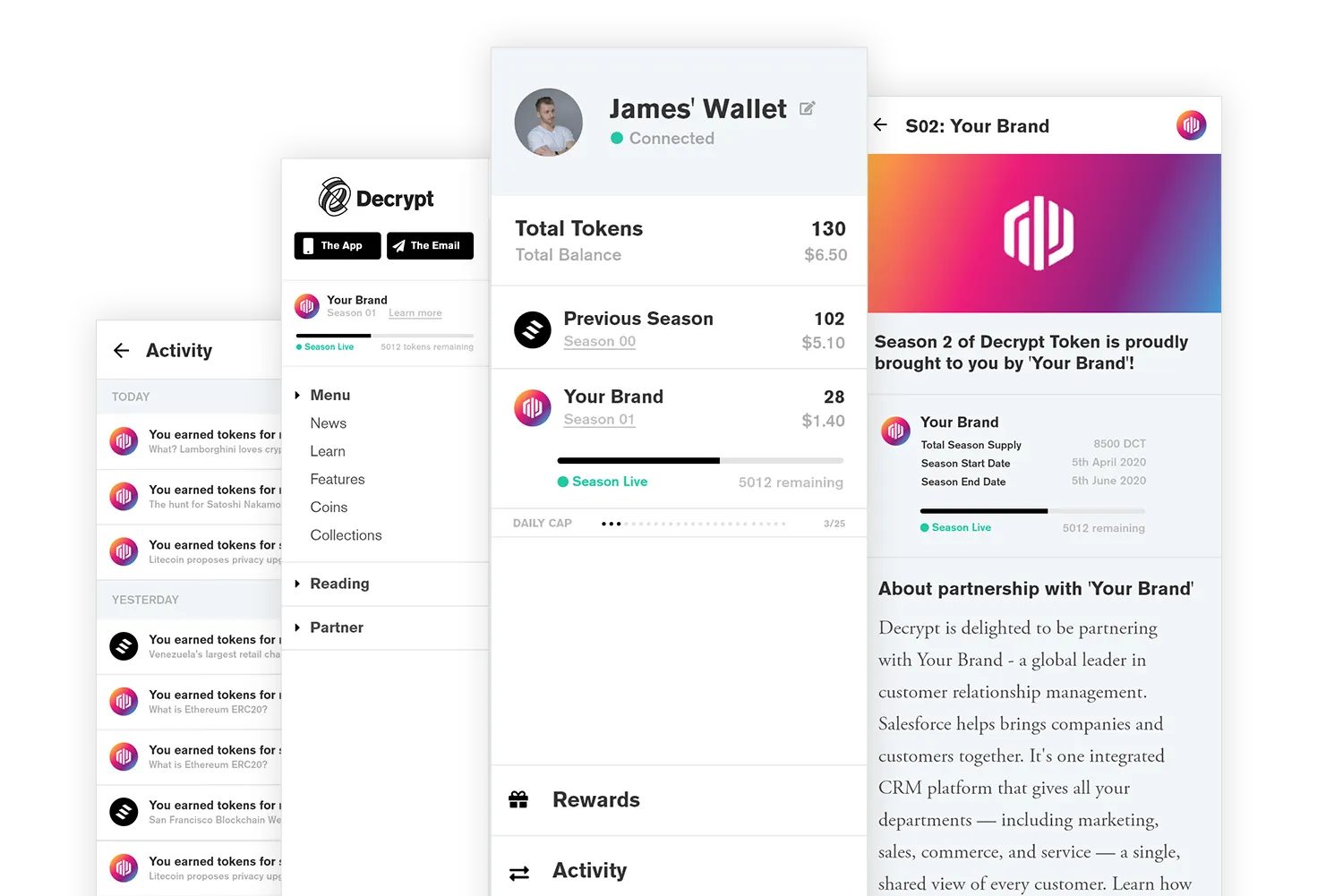 Our flagship sponsorship opportunity.

Visibility on all pages.

Users earn tokens as they use Decrypt. You will be an integral part of that experience.

Immersive, unique and non-obtrusive sponsorship.

Dedicated partner page.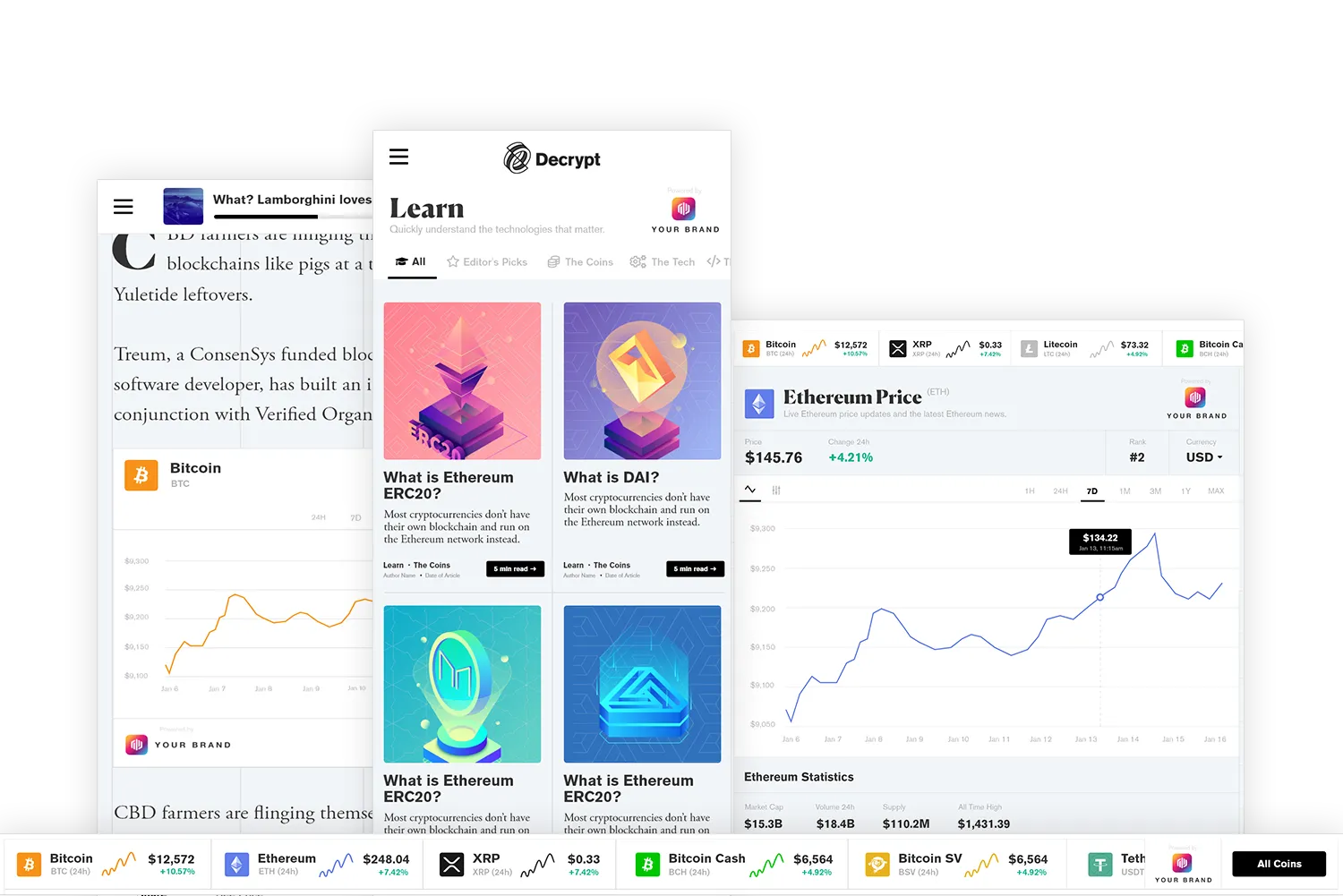 Pair your brand with one of content franchises. You will be featured at the top of articles and directories in that category.

Suitable for those who want exposure to more of a niche crypto audience.

Choose from learn, markets & price, features, collections and our news subcategories including: business, technology and cryptocurrencies.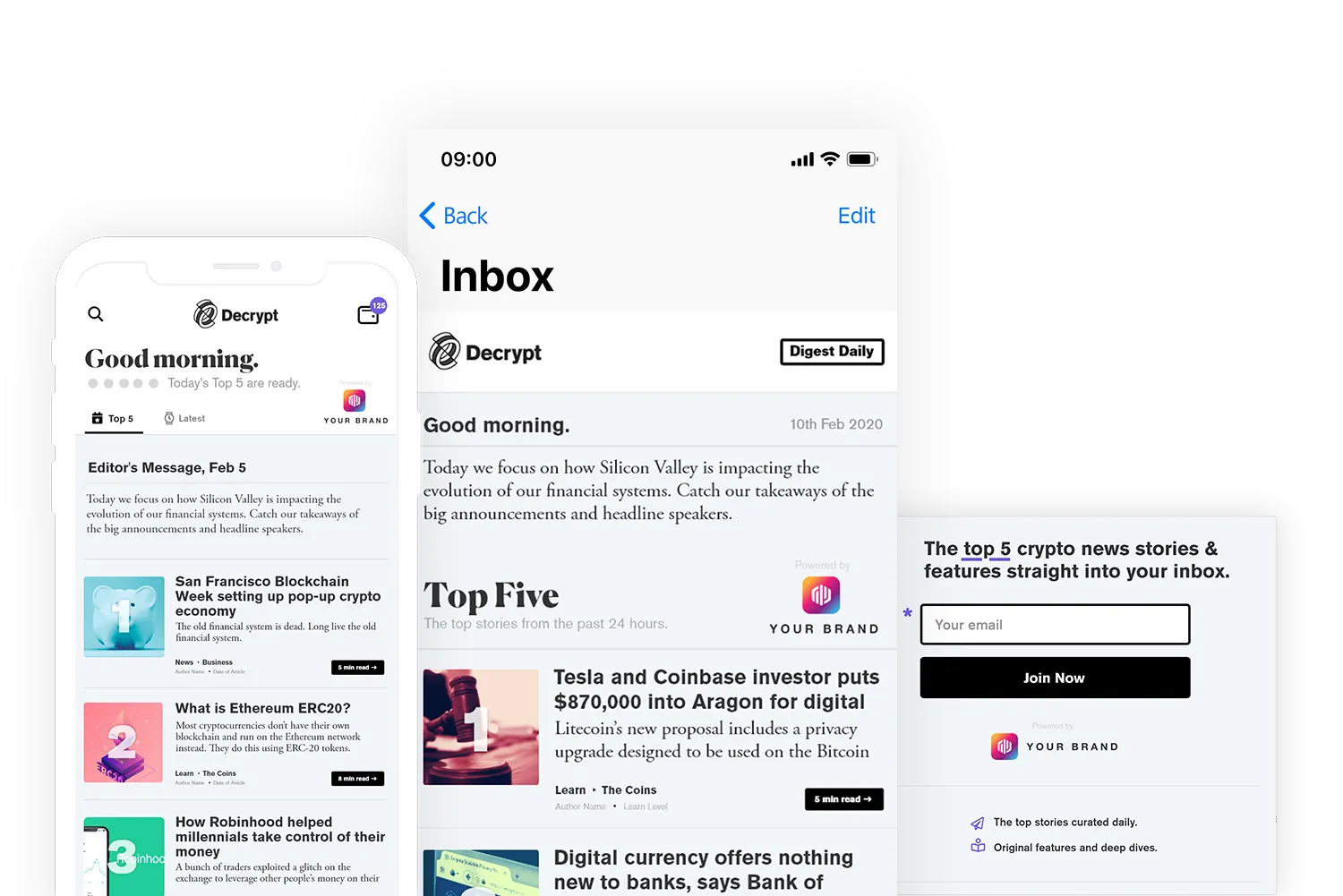 Piggyback on the top stories coverage.

Your brand will be placed next to the Daily Top 5 Story section on both our mobile app and our daily newsletter.

Get in front of our most active readers.
Ready to learn more.