At the start of September, reports of bitcoin's burgeoning hashrate were bouncing around the crypto ecosystem as hashing power exceeded 85 EH/s; giving rise to speculation as to what it meant for bitcoin and the wider crypto industry.
Today, bitcoin hits yet another milestone, and a new all-time high in terms of it's hashrate; providing yet another argument for the developing strength, security, and popularity of the network.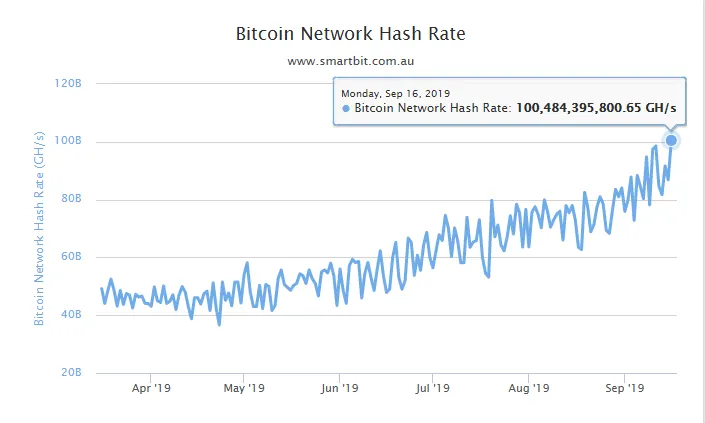 Hashrate can be defined as the total measure of computing power within any given blockchain-based ledger. Hashing occurs within bitcoin's verification process, in which transactions are confirmed by miners who use their hashpower to solve equations, thus producing BTC as a reward. In essence, the higher the hashrate, the more miners are working away at those blocks. 
Alongside this increase in hashpower, comes an increase in mining difficulty; the more saturated network power becomes, the more difficult it is to mine BTC. As such, mining difficulty adjusts itself accordingly every two weeks.  
Indeed, this increase could be a case of quality over quantity, i.e., rather than an uptick in the number of miners, the rise could be the result of the prevalence of sophisticated mining equipment. Interestingly this is supported by a recent report by Tokeninsight, which claimed that demand for mining equipment had become so excessive that mining manufacturers couldn't deliver on supply. Furthermore, the report suggests that as hashrate rises, so too will mining difficulty, with a projected increase of around 48-72% in the second half of 2019.
Does Hashrate High = Bitcoin Price High?
Bitcoin's hashrate has been on a constant upward trajectory since late December, coinciding neatly with bitcoin's presumed price bottom.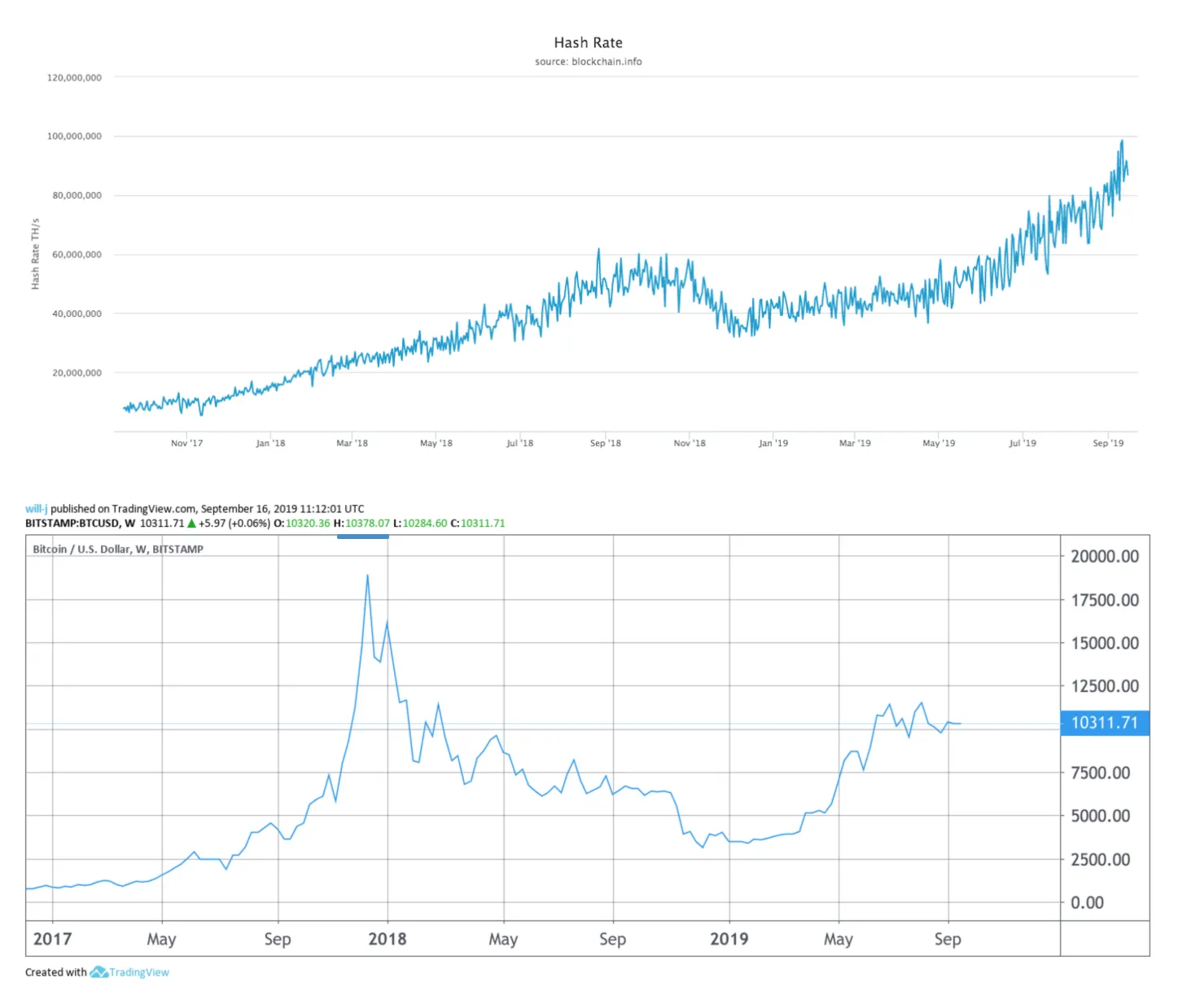 In light of this, some analysts and experts have been quick to propose a correlation between bitcoin's rising hashrate and price action. The theory goes that high hashing power is often a good sign of network health, providing investors with more confidence in BTC as a result. Bitcoin bull Max Keiser is one of the ardent propagators of this theory. After Bitcoin's last milestone of around 85 EH/s, Keiser simply Tweeted, "Price follows hashrate, and hashrate chart continues its 9 yr bull market," alongside a chart depicting the exponential growth of hashrate over the past decade. 
However, the connection between price and hashrate isn't necessarily accurate. This can be seen by the lack of correlation between bitcoin's price and it's hashing power throughout the course of last year's bear market. During that time, hashpower continued to increase as price action declined. 
Regardless, the swelling growth of hashrate can only be considered a good thing for the longevity network, whether the price is impacted, or not.