In brief
Bitcoin trading in Argentina has nearly doubled week over week.
In fiat terms, Argentina is now trading more Bitcoin than ever, measured in pesos.
The spike in BTC trading comes as Argentina braces for its worst financial crisis yet.
LocalBitcoins: new absolute record in Argentina

"Other notable peaks have occurred in South Africa, Tanzania, Peru, Chile, Nigeria, Kenya and Brazil, while recently there have also been peaks in Japan, Mexico and Egypt."https://t.co/N09nGynjMR

— LocalBitcoins.com (@LocalBitcoins) July 7, 2020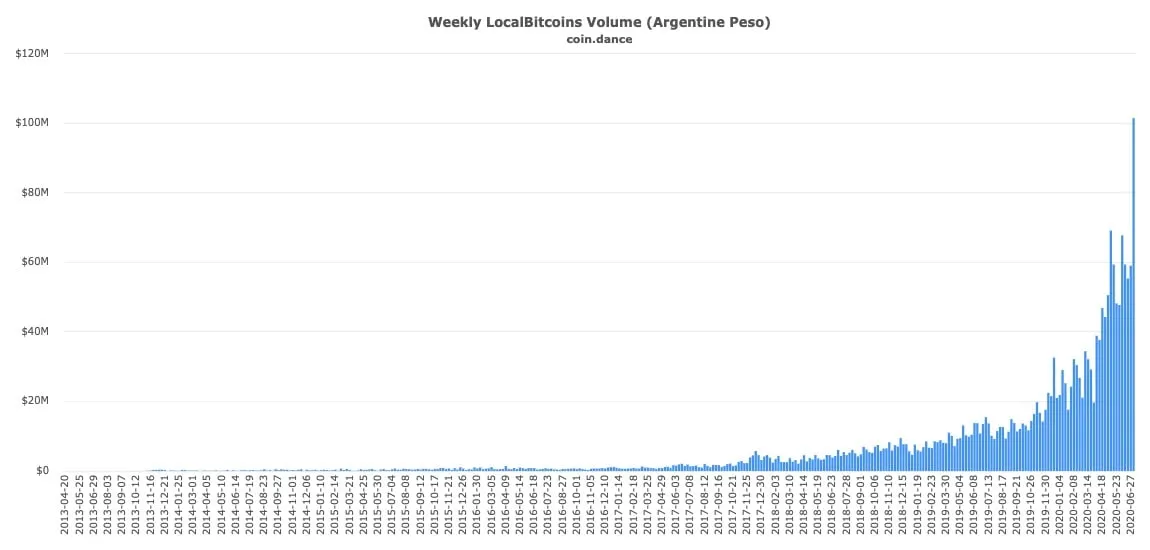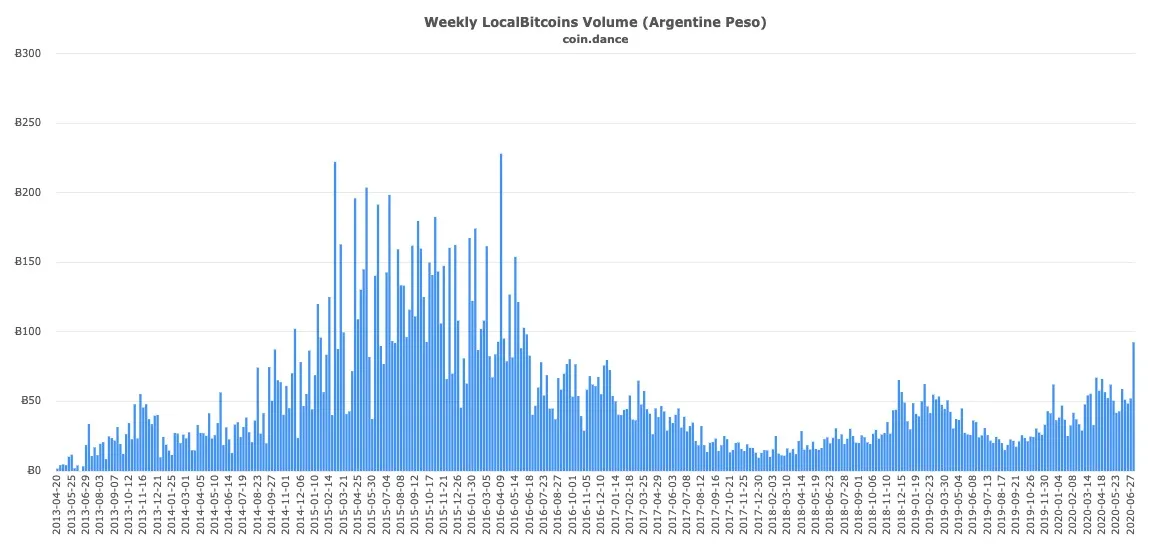 Disclaimer
The views and opinions expressed by the author are for informational purposes only and do not constitute financial, investment, or other advice.