In brief
Kyber Network (KNC) is up 29% in the 24 hours leading up to June 2.
The DeFi protocol is launching KNC staking on KyberDAO, which will see stakers rewarded with payouts in Ethereum (ETH).
After a meteoric rise throughout 2020, Kyber Network crossed a 2-year price high not witnessed since June 2018.
What is Kyber Network?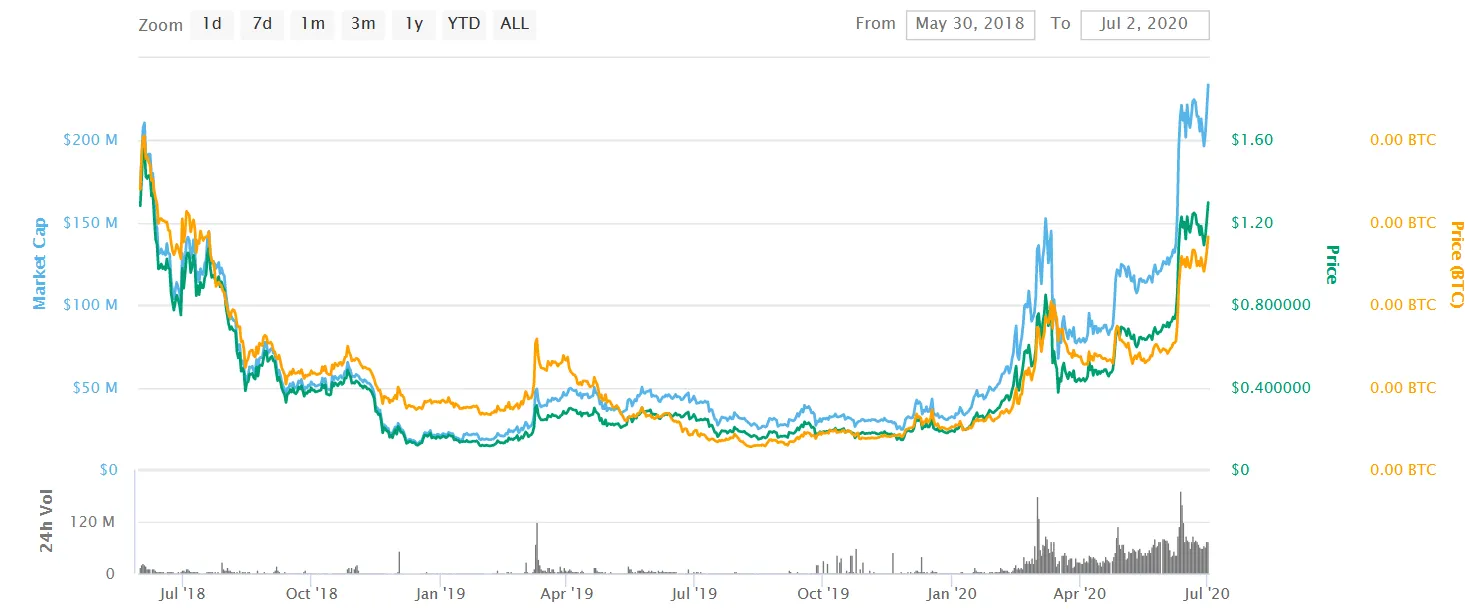 Disclaimer
The views and opinions expressed by the author are for informational purposes only and do not constitute financial, investment, or other advice.