In brief
A joke tweet about North Korea's Bitcoin hoard being moved caused alarm among crypto traders.
It was taken seriously because the tweeter is a staffer at crypto news site Coindesk.
The tweet claimed that Kim Jong-un had transferred 65,091 Bitcoin from a Trezor wallet to Coinbase.
Traders feared that the sale of such a vast amount of Bitcoin would cause the market to crash.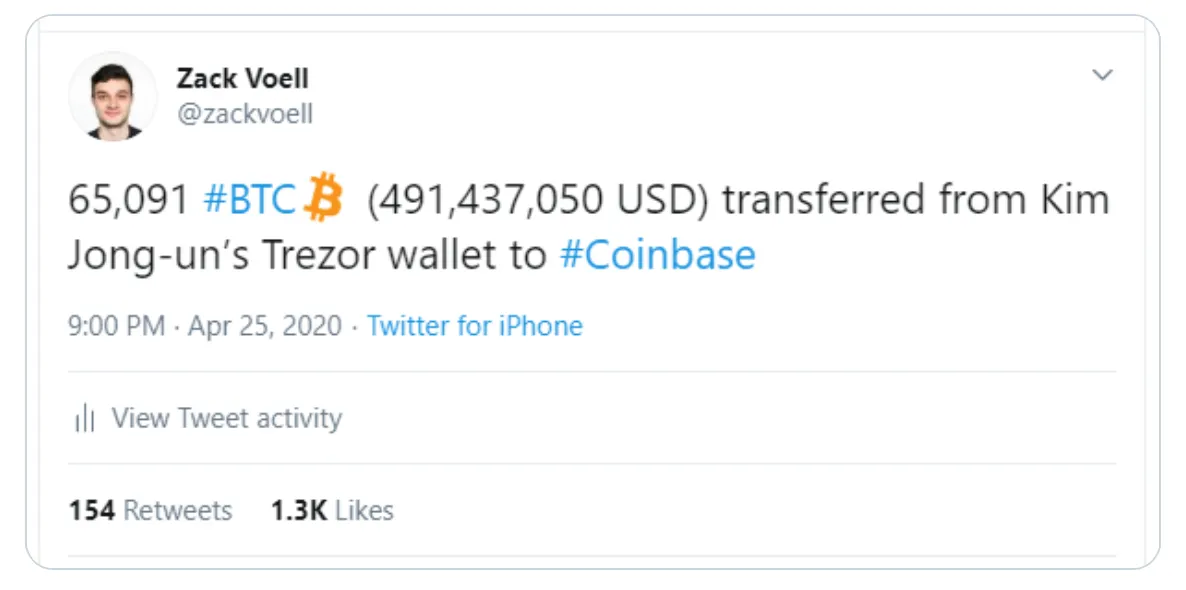 North Korea has $670 million in bitcoin

- North Korea news should trigger big selloff in Bitcoin (if Kim's death confirmed)

— Russian Market (@russian_market) April 25, 2020
Kim may still be alive