In brief
IOTA founder David Sønstebø said he would pay victims back out of his own wallet.
The IOTA network suffered a hack in February that lead to several million dollars worth of IOTA to be stolen.
The details of the compensation scheme have yet to materialize.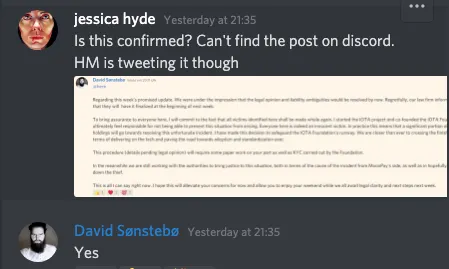 In line with their mission as an "open source", "decentralized" project, and to recover from their *17 days* of downtime, the Iota Foundation have published their *seed* migration tool but won't publish the source code.

But don't worry you can trust them. pic.twitter.com/p8Cqy2r8p8

— Sarah Jamie Lewis (@SarahJamieLewis) February 29, 2020
IOTA Founder vows to make people "whole again"