Hold onto your beer mugs, folks! The digital realm's reigning queen, Amouranth, is diving deep into the world of brewing. But this isn't your grandpa's ale; it's got a, er, personal touch.
Amouranth, the Twitch sensation known for her steamy hot tub streams and, let's just say, "unique" product offerings, is stirring the pot yet again. This time, she's teaming up with 'The Order Of Yoni,' a Polish brewery with a penchant for the peculiar. "They want my vaginal yeast," she candidly shared with Dexerto. And no, she didn't mean a secret bread recipe.
For those who don't already know, Amouranth is a Twitch streamer with more than 6.3 million followers who's been making waves, both in her hot tub and in the tech world. Decrypt recently spilled the beans on her latest tech venture: an AI girlfriend. Because why chat with real people when you can have a virtual Amouranth echoing sweet nothings in binary?
As previously reported, she launched "AI Amouranth" in May, a bot designed for virtual dates and conversations. This AI-powered avatar, developed in collaboration with Forever Voices, offers voice responses, mimicking Amouranth's style thanks to its training dataset of hours of content produced by the streamer.
Amouranth's AI venture proved to be a goldmine, with her virtual avatar garnering significant attention and potentially paving the way for a new revenue stream. And now she's moving on to her next market: beer.
This isn't just another influencer gimmick. 'The Order Of Yoni' has been crafting beers with the essence of women they fondly refer to as "deities," including Paulina, one brunette and two slavic blondes, Patricia and Monika. The company's meticulous process involves a blend of champagne yeast, wheat malts, and exclusive additives like orange peel, coriander, and aframomum.
But the pièce de résistance? The lactic acid from vaginal bacteria. "The gynecologist collects a vaginal smear from the models," the company's website explains. "At the end of the process, the bacteria are used to produce the pure lactic acid that goes into Yoni beer." The brewery says it ensures the safety of its product by isolating and testing the material, ensuring that only the Lactobacillus bacteria is used. It's a unique brew, backed by science and safety. Cheers to that!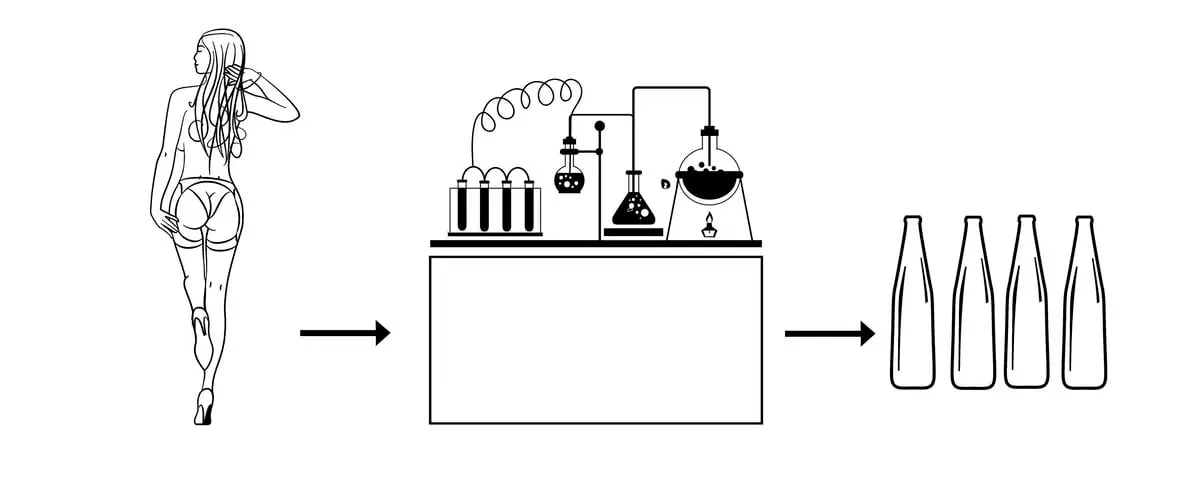 In the wacky world of influencer products, Amouranth's beer is in good company. Remember Belle Delphine's bath water? Or those people making serious cash by selling their poop? Yep, we've seen it all. And Amouranth is confident her brew will be the toast of the town. "People will buy it for sure," she said, "I mean, they'll probably drink it."
Probably.
Edited by Guillermo Jimenez