God Mode is a series from Decrypt's GG that provides an authoritative look at hot topics in gaming—whether it's the best games in a certain genre, the top examples of buzzy trends, or other things you need to know to get the most out of your games.
Alan Wake is a video game. Alan Wake, the character, is a writer. Alan Wake wrote "Alex Casey," a noir detective series about a New York cop. And Alan Wake developer Remedy Games previously made Max Payne, a noir detective game series about a New York cop.
Multimedia, metatexual inspiration and references are built into the Alan Wake game series. Some are explicit—for example, the first Alan Wake game opens with a quote from horror legend Stephen King. Others are there if you know the source material, like the "Twin Peaks" references and tone scattered throughout the game.
With Alan Wake 2 finally coming out 13 years after the original title, arriving on October 27 just in time for Halloween, we've dug into some of the inspirations—both explicitly called out by developers and those that just fit the vibe well. We've picked out some movies, shows, books, and games to get into ahead of the anticipated launch.
Books
The Dark Half (1989)
If you want to dig into the most direct inspiration for Alan Wake's journey, start with Stephen King's "The Dark Half." The inspiration is pretty obvious just from a quick comparison of the stories' respective synopses. "The Dark Half" is about an author and recovering alcoholic who writes some of his darker books under a pseudonym (not unlike King himself in all three cases).
When his pseudonym becomes public knowledge, he holds a mock funeral for the name. Afterward, though, a duplicate of the author—that exhibits all of the vices he indulged in while using the pseudonym—appears and goes on a killing spree.
Alan Wake is about an author with a history of substance abuse who—while struggling to write—visits the town of Bright Falls, where a dark presence takes possession of him. After fighting the dark presence, Wake finds himself trapped inside that darkness while an evil, murderous duplicate of him (that he calls Mr. Scratch) begins to take his place. There's more than enough there to hang influence on, and the metanarrative aspect of Stephen King writing about an author makes it a perfect companion to Alan Wake's autobiographical tale.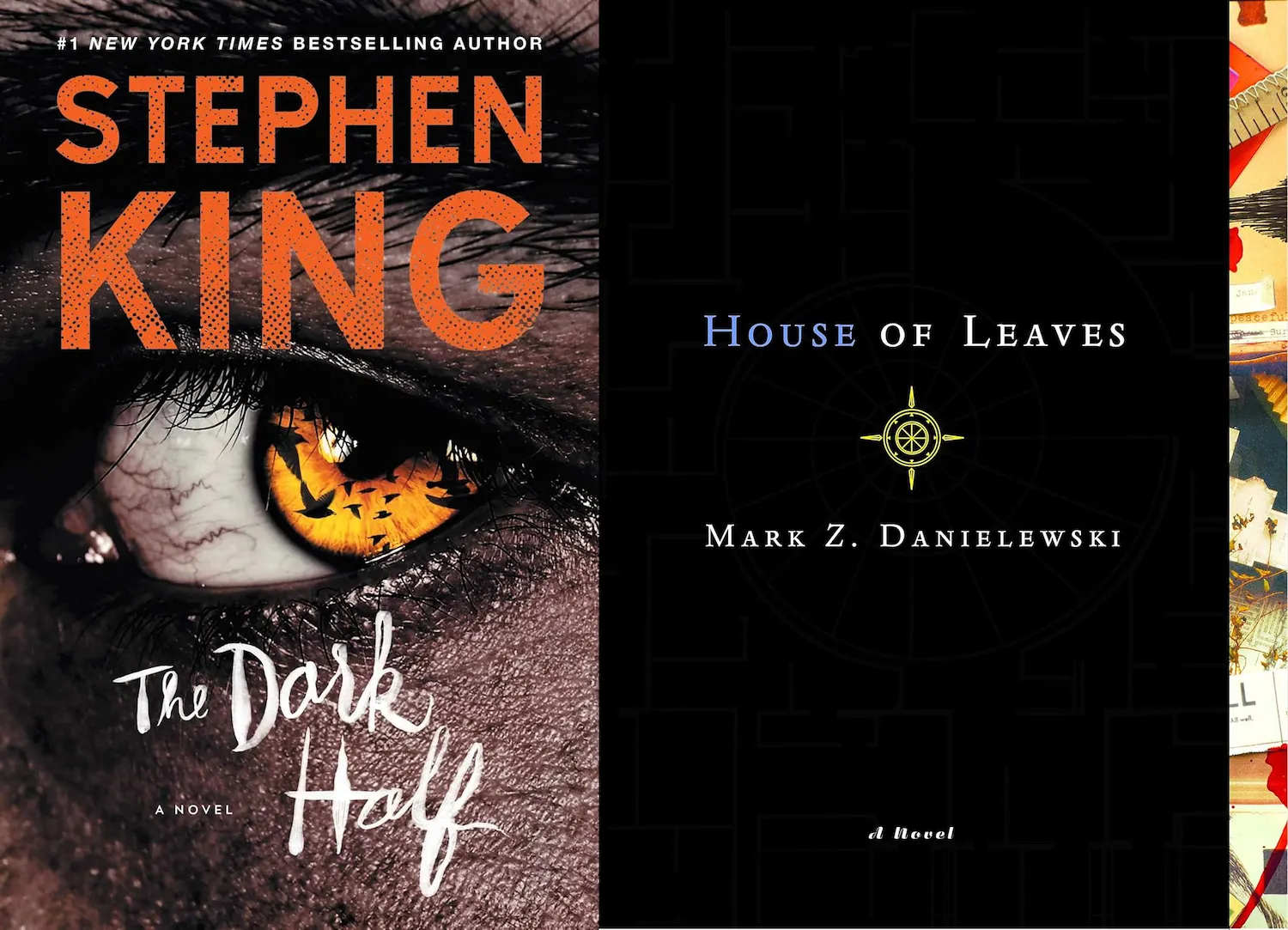 House of Leaves (2000)
"House of Leaves," another metanarrative story, is more explicitly an inspiration for Remedy's other recent supernatural action thriller game, Control. But with Control and Alan Wake now explicitly connected thanks to the AWE expansion for Control and the inclusion of at least one Control character in Alan Wake, it's worth calling out here.
The elevator pitch is a tough one—this is about a guy who learns about a documentary called the "Navidson Record," documenting a house that defies the laws of physics and reality. For example, the first thing the documentary's character notices is that the house is bigger on the outside than the inside. And that's before they descend a stairway that appears to go on for miles.
While the connection to Control is clearer, the vibe of the characters getting lost in the dark, unnavigable, ever-changing structure is a great analog to Wake's ongoing journey through the Dark Place location that he's been trapped in.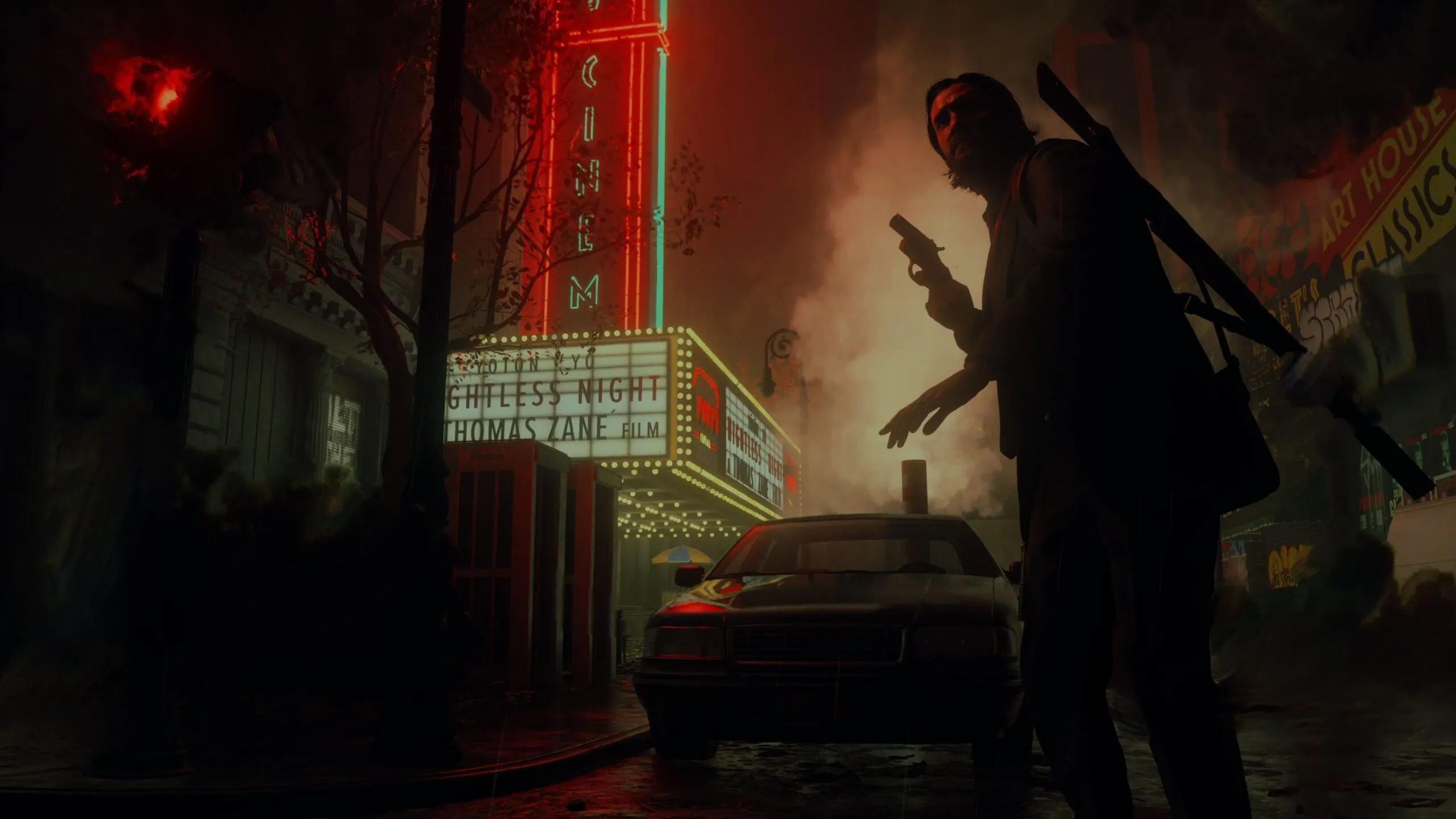 Film and TV
Twin Peaks (1990)
Few shows have had as much influence on popular culture as "Twin Peaks." But in Alan Wake, the "Twin Peaks" influences and references are impossible to miss.
The town of Bright Falls is full of wacky, memorable characters like the fangirl waitress, the heartwarmingly chill radio host, and Lady of the Light, the woman who goes around town checking light bulbs and switches constantly. But it's also home to a dark presence, manifesting as an old woman, who steals away Wake's wife and forces him to write her narrative. As he fights back, it possesses townsfolk and negotiates with people like the selfish Dr. Hartman.
True Detective (2014)
Season 1 of HBO's "True Detective" is a nonlinear narrative story that follows two investigators exploring a murder and a missing persons case. Alan Wake 2 Game Director Kyle Rowley recently told IGN that the debut season, starring Matthew McConaughey and Woody Harrelson, was a primary inspiration for the upcoming game.
"The kind of dynamics between the two detectives there and how they work together to solve that case was something that's very compelling to us," Rowley said. "And then obviously just stylistically wise, again, it's got a lot of ritualistic elements to it that we could lean on quite well."
Seven (1995)
David Fincher's feature thriller is, like "True Detective" and Alan Wake 2, a story about two detectives following a series of grim murders. Both Remedy Creative Director Sam Lake and Principal Narrative Designer Molly Maloney call "Seven" out in the same interview.
Maloney points to Saga Anderson, the game's investigator, and her partner as having a back-and-forth that reminded her of Morgan Freeman and Brad Pitt in that movie, and Lake points to the merging of detective fiction and horror. Furthermore, Lake adds that Fincher's visual style in Seven—grimy, rundown, rainy places—influenced the clash between Bright Falls and a nightmare version of New York City that Alan experiences.
Games
Pony Island (2016) and Inscryption (2021)
Aside from being awesome, inexpensive indie games that you should just go check out, the developers behind Alan Wake 2 mention both of Daniel Mullins' spooky metanarrative games—Pony Island and Inscryption, both of which have "Overwhelming Positive" user reviews on leading PC marketplace Steam.
"I'm really inspired by Daniel Mullins and some of the work he's done with [those games]. Without giving too much away, there's a later scene with the case board that has moments of that. I feel like his influence was maybe seen there," Maloney said in the IGN interview.
Control (2019) and Alan Wake (2010)
It's probably obvious, but going into Alan Wake 2 with some knowledge of the connected games makes a lot of sense. If you don't have time to play through the games before digging in, then we imagine that Alan Wake 2 will offer a summary of what happened in the original and its expansions, and there are lots of Control explainers on YouTube and elsewhere. There's also a newly launched Alan Wake recap experience within Fortnite that sounds like a sharp way to get caught up in a hurry.
Alan Wake, of course, precedes Alan Wake 2 and introduces us to the titular character before supernatural horror invaded his life. Control, however, expands the supernatural world of Alan Wake and the world in which both are set. The story follows a woman named Jesse Faden, who has unexpectedly become the Director of the Federal Bureau of Control after picking up the director's Service Weapon.
The FBC is an organization that investigates and contains paranormal events and objects. The Bureau's headquarters, the Oldest House, operates similarly to the House of Leaves building and interacts with other dimensions. Alan Wake's vacuum flask is just one item in the FBC collection, and the AWE expansion makes the connection between the two explicit.
In Control, AWE stands for Altered World Event. Considering the role the author plays, however, it sure seems like Remedy wants you to think that it stands for Alan Wake Expansion.
Edited by Andrew Hayward