Its name couldn't be more fitting; Brave is the little software company that could. Not only is it taking on tech titans like Google with its privacy-focused browser; it's aiming to upend the advertising model that underpins the Internet, with a revolutionary loyalty rewards programme that pays users in cryptocurrency for watching ads.
Before continuing further, make sure to read our full Brave browser review.
2019 was a crazy whirl of breakthroughs for the San Francisco based startup. In 12 months, Brave officially launched its browser following a long beta, it's rolled out its Basic Attention Token to a score of countries, and it's enlisted 350,000 publishers on its Brave Rewards platform. Just last month, Brave browser's user base hit 10 million—admittedly, that's not a patch on the billion plus users of Google's Chrome browser, but hey, they took a decade to get there.
Brave's cofounder Brendan Eich told Decrypt that 2019 was a pivotal year for the startup, "with the launch of several major components of our platform." But 2020 promises to be transformational—with Brave planning moves into e-commerce, machine learning innovations and big-brand partnerships to beef up Brave's pioneering ad offering. The browser itself won't be neglected, with Brave adding new features such as the ability to sync cryptocurrency funds between devices.
Brave's push for privacy
Eich is well versed in browser tech. Back in 1995 he invented JavaScript, the browser code that makes websites interactive (as opposed to static pages of text and images). Somewhat ironically, JavaScript was subsequently co-opted for the data-intensive, targeted ads that Eich is now focused on blocking with Brave browser. He was also a co-founder of Mozilla's Firefox web browser.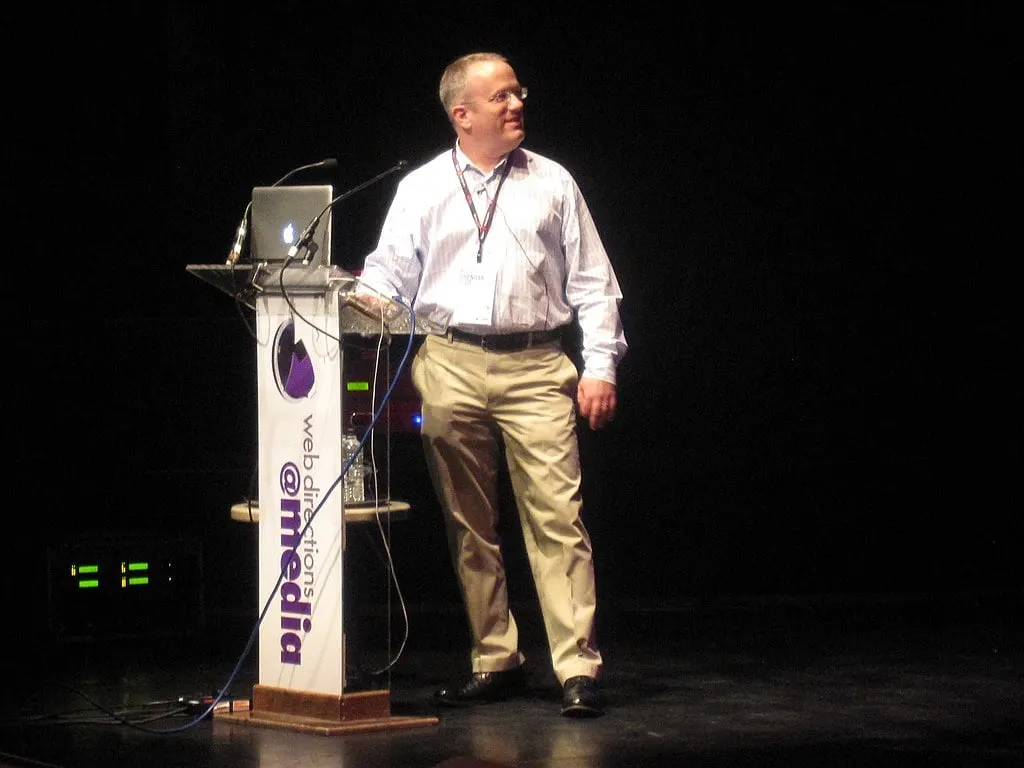 Eich founded Brave along with fellow Mozilla veteran Brian Bondy in 2015, as an antidote to the data harvesting employed by popular web browsers controlled by gigantic corporations like Google and Microsoft.
Eich and Bondy set out to create a browser which put users in control of how their data is stored and shared with advertisers. From the outset, Brave was designed to be "privacy-first", blocking tracking cookies and scripts by default.
Intrusive targeting has become a hot-button issue over the last year, not just because of consumer privacy but because of concerns over the manipulation of elections through targeted advertising. But Brave's blocking of adverts, trackers and cookies gives it another key advantage over its rivals: it offers faster page loading speeds. Brave loads pages at least twice as fast as its competitors on desktop, and up to eight times as fast on mobile—with lower battery consumption to boot.
Until a few weeks ago, Brave Browser was said to be in beta release—meaning users could expect a fully functional, but not quite complete experience.
That all changed in November 2019, with the release of Brave 1.0.,"which offers three to six times faster browsing than other browsers," according to Eich.
"This led to a 19% growth in monthly active users, from 8.7 million in October to 10.4 million in November—a 2x increase in one year," he said, adding that daily active users tripled in the last year, to more than 3.3 million.
Brave's growth milestone suggests that it's not only privacy-conscious users who are starting to move away from more established web browsers like Safari and Chrome; it's also those seeking a faster user experience. 
Stepping up to BAT
Protecting user privacy is all well and good, but completely blocking online tracking threatens to break the advertising model that pays for much of the content on the web. Brave's solution is to pay users for watching ads, in its own Basic Attention Token (BAT) cryptocurrency. The users then reimburse websites and creators, either by automatically allocating BAT based on how much time they've spent on a website, or by directly tipping sites and creators.
In May 2017, the startup's ICO raised $36 million for the Ethereum-based Basic Attention Token; its Brave Rewards platform went live in April 2019 on desktop, in July on Android, and in November for iOS. It aims to place the control of data sharing firmly in the hands of the user, and to create a system where publishers can be rewarded directly for their content. 
"With Brave Ads, we introduced the first advertising platform built on privacy," said Eich. "Now Brave users on all platforms can opt into privacy-preserving ads and get rewarded with 70% of the ad revenue, which they can keep or use to support their favorite content creators via Brave Rewards." The idea is to balance the flow of BAT income from advertising with payments made to content creators.
By October 2019, the Brave Rewards program was supported in 31 countries, and, by December, over 350,000 publishers had registered for it, making them verified and eligible to receive BAT. 
It's an astounding achievement—an 820% jump in less than a year.
According to Brave's data, the majority of registrants are content creators, such as Youtube channels connected to the Brave ecosystem—which make up 231,865 of the registered publishers. 
Websites account for a further 38,819 and include publishers such as the Washington Post, The Guardian, Barrons, Vice, the LA Times, LADBible and, of course, Decrypt.
Brave's partnership bonanza
To make it easy for users, including verified content creators, to cash in or exchange BAT, Brave announced a partnership with digital money platform, Uphold In October. The result is a wallet "which lets Brave users transfer BAT out of Brave Rewards and convert the tokens to digital assets and fiat currencies (after completing a verification process with digital money platform Uphold)," said Eich. 
Major initiatives will support the growing utility of BAT, on the one hand, but also the expansion of our ad platform into mainstream online advertising.
And that's not the only significant partnership Brave has bagged this year. It's teamed up with other industry leaders including news site Cheddar, censorship-resistant online encyclopedia Everipedia; rewards and data platform TAP Network; hardware authenticaton solutions provider Yubico, and cryptocurrency exchange Coinbase.
"We also worked with numerous advertisers and brands as we delivered over 475 privacy-preserving ad campaigns from brands such as Intel, Pizza Hut, Amazon, Home Chef, and more," said Eich.
Brave's 2020 plans
More partnerships are in the pipeline for 2020, he said. And Brave also plans to significantly enhance its ad offering. 
"Our aim is to scale Brave Ads and to make them even more relevant to users with the development of more machine learning in the browser, and more partnerships with leading brands," said Eich.  
Meanwhile, publishers will get more rewards, "with an in-page, consent-based publisher ad model that gives them 70% of ad revenue for ads they choose to feature on their pages." 
There are intriguing plans for Brave's token, too. 
"You will also see further decentralization of our Basic Attention Token platform with the BAT Apollo roadmap phase, where we will start testing on-chain payments and campaign confirmations," said Eich.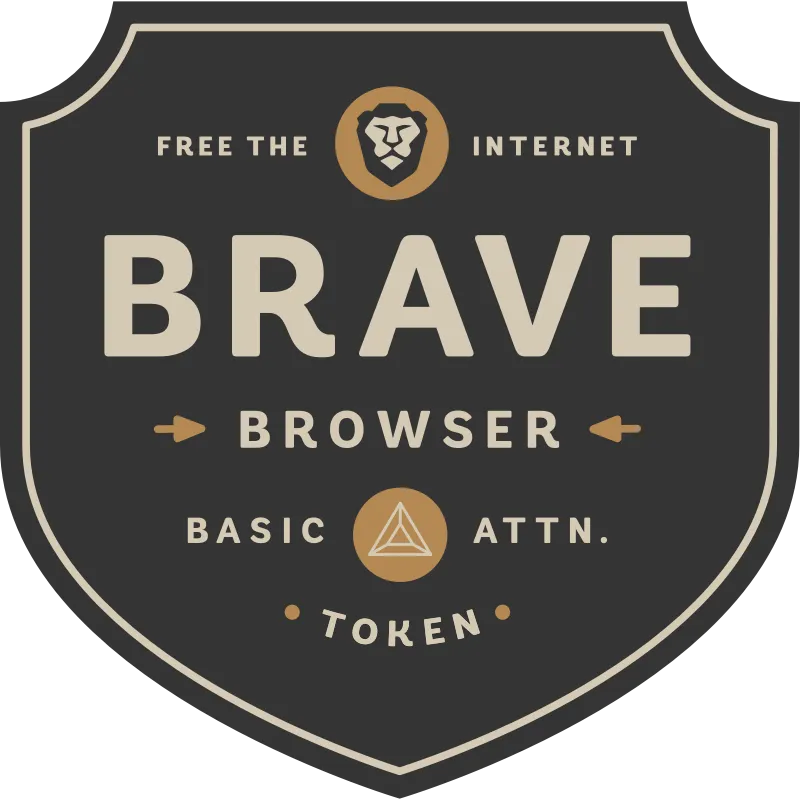 Brave also has further designs on its wallet functionality:
"We also plan to enable users to move their BAT from one device to another, with the implementation of wallet sync," said Eich. 
"These major initiatives will support the growing utility of BAT, on the one hand, but also the expansion of our ad platform into mainstream online advertising—all while preserving privacy and putting users first."
Towards privacy by default 
Eich's argument, that the unfiltered web is invasive, unpleasant and slow, is persuasive, and Brave's achievements over the past year are certainly impressive—it's even led to copycat platforms. In April, Gab, the free-speech absolutist social media network, built its own web browser, a forked version of the open-source Brave browser.
But let's not forget that Brave is still one of the smaller web browsers and not yet even in the top ten by market share. 
It could reach reach as many as 50 million users by this time next year, and a place in the top ten. But its success will depend on whether advertisers migrate from the existing business model favored by browsers like Google, and if it can scale its user base enough to make it a serious competitor. 
Wikipedia cofounder Larry Sanger is a fan. Another is Ethereum cofounder Vitalik Buetrin, who praised the browser—which integrates with Ethereum apps—for contributing to the growth of the Ethereum ecosystem.
But Eich believes that Brave's biggest advantage is the privacy that it provides. 
"This is crucial, because Internet giants that thrive on tracking users are facing backlash not only from users, but also from regulators," he said. 
Brave has persistently pointed out that Google, for one, is actively violating European Union regulations by allowing companies to share sensitive customer data with ad partners.
"The privacy wave will continue to rise," predicted Eich. "Established companies that are stuck in surveillance capitalism business models they cannot change, due to shareholder pressure, will start to feel the pressure from advertisers and users that demand more accountability, less fraud, and a privacy-by-default approach."
In other words, a Brave new world.