Ethereum's burn mechanism is hotter than ever, as crypto's second-largest network has officially destroyed over 2 million ETH since the mechanism was introduced last August. 
According to Watch the Burn, a dashboard monitoring the burn mechanism, the network has destroyed a total of 2,000,996 Ethereum since its inception. In dollar terms, that's more than $5.82 billion removed from circulation forever. 
Implemented in the London hard fork, EIP-1559, the technical name for the burn mechanism, was just one of several updates made to the network. 
This specific "Ethereum Improvement Proposal" restructured the network's fee structure. 
Instead of all the fees paid to execute various operations on Ethereum going to miners, EIP-1559 essentially split these fees into a base fee and tips (the latter of which would go to miners).
It is the base fee that is burned, which is another way of saying that that cryptocurrency is destroyed and removed from circulation.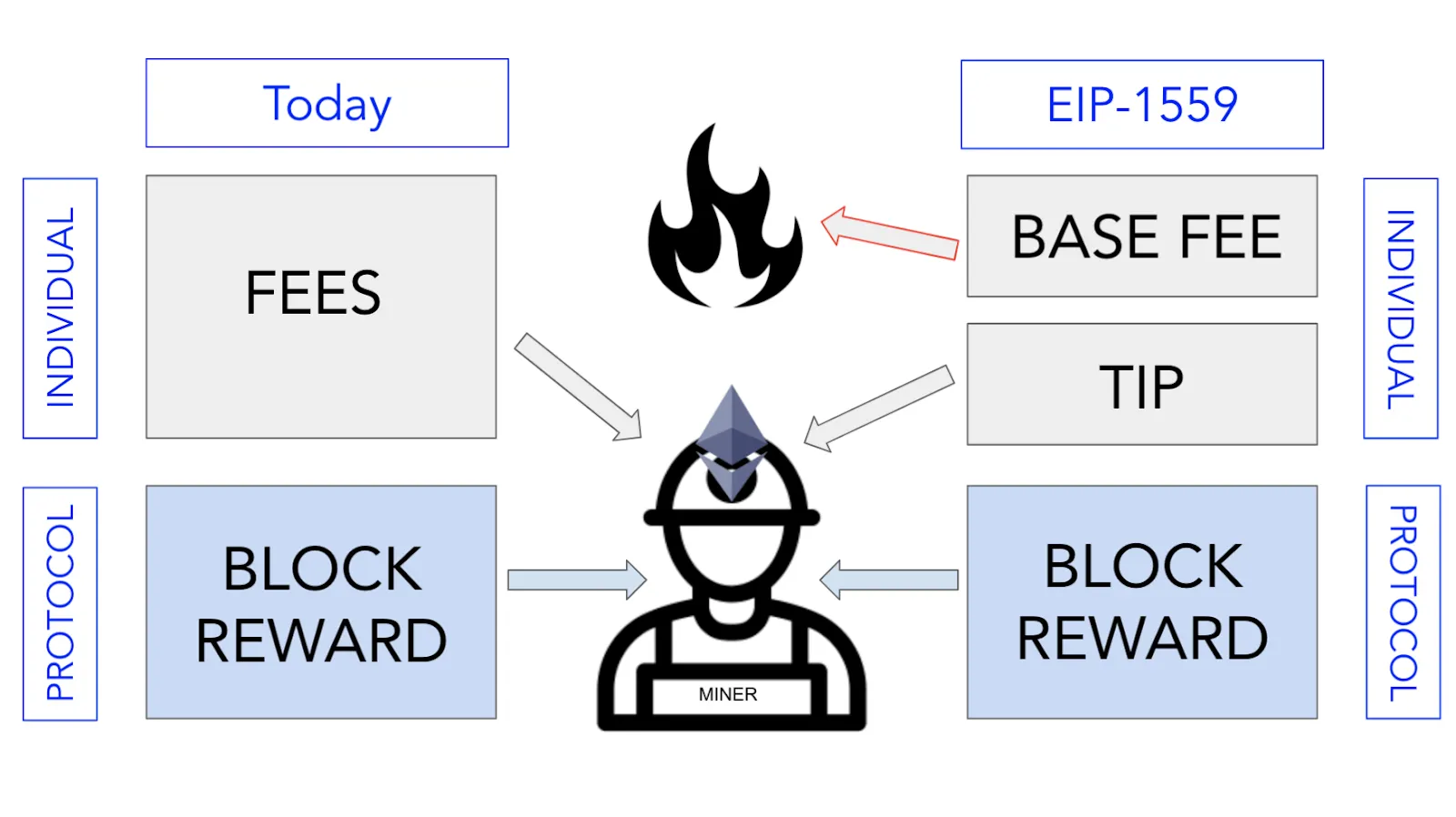 This burn mechanism has also fueled the "ultra-sound money" meme. 
The meme follows that when there is a spike in activity on Ethereum, it is possible that the destruction of the circulating supply could outpace the amount issued via block rewards.
This creates a deflationary effect in which there are fewer and fewer Ethereum on the market to buy. 
During a fireside chat during this year's Camp Ethereal, Joe Lubin, Ethereum co-founder and CEO of ConsenSys  (which funds an editorially independent Decrypt) again reminded that yet another upgrade will bring this particular meme into even greater focus.
Burned Ethereum and the 'Consensus Layer'
Alongside the London Hard Fork, Ethereum is also inching towards its most comprehensive upgrade yet. 
Recently rebranded to "Consensus Layer," Ethereum 2.0 would improve the network's transaction speed, lower costs, and "will lay to rest Ethereum's carbon or energy footprint problem," according to Lubin. 
The upgrade will shift Ethereum away from a proof-of-work (PoW) consensus mechanism, something that Bitcoin also uses to validate transactions, to a different model called proof-of-stake (PoS). The latter mechanism is more environmentally-friendly as it demands less computing power to achieve comparable levels of security. 
That's not all either.
"Another exciting thing about moving to proof-of-stake is that proof-of-work requires a lot of issuance of ether [the term used to describe Ethereum the cryptocurrency rather than the network] in order to incentivize these people with heavy infrastructure, to lend their resources and validate transactions on the network," said Lubin. "So if you have very light infrastructure, then you can issue much less ether per block that's constructed."
Less issuance means that there will be fewer Ethereum distributed onto the market. 
This, plus the burn mechanism at work now, means that Ethereum will "be burning more ether every single day than is issued, because much less ether will be issued to secure the network," said Lubin. "And so ultra-sound money is about to come into existence." 
All of these changes are slated for launch "by Q2 or possibly slipping into Q3" according to the Ethereum co-founder.