In brief
Bitcoin was set to break its all-time high yesterday, but instead, the price crashed overnight.
Industry pundits gave several reasons for this, including Bitcoin being overbought in recent months.
The re-opening of withdrawals on OKEx may have also played a role in Bitcoin's price crash.
The Bitcoin market crashed overnight, with the price of Bitcoin dropping by 11% in the last 24 hours. 
Over the last few months, the Bitcoin market has been on a major bull run. Bitcoin's price increased from $12,900 on October 24, 2020, to over $19,000 just one month later, making people think a new all-time high record was just around the corner. But now, the numbers are going in the wrong direction. 
"Today's drop seems to be a temporary correction from the $20,000 price level and was likely caused by the fear, uncertainty and doubt created by today's news," Igor Runets, founder and CEO of BitRiver, a company that provides solutions for large scale mining, told Decrypt. 
Fear, uncertainty and doubt have been cited as causes for the market crash elsewhere, mostly due to the psychological barrier of the $20,000 mark. 
"The all-time high is a major psychological barrier—breaking it requires real momentum," Jason Deane, Bitcoin analyst at Quantum Economics, who provide cryptocurrency and economic analysis, told Decrypt. Deane added that the "rejection was taken as a sell signal by traders looking to profit, leading to lower price and the reverse of the effect we've just seen until it equalizes and has another go." 
Another reason for Bitcoin's price crash might be that Bitcoin was being chronically overbought. In other words, buyers were getting greedy. "This is usually classed at an overbought signal, which often precedes a correction," Deane added.
While fear and overbuying have played a role in Bitcoin's price crash, OKEx—one of the largest crypto exchanges in the world—might have also played a role. 
"Given the timing, the move down is likely to have been accelerated by the resumption of OKEx withdrawals," Sui Chung, CEO of cryptocurrency indices provider CF Benchmarks, told Decrypt. 
This October, OKEx suspended all withdrawals after the exchange founder was taken away by the police. Today, withdrawals have resumed, following reports that Mingxing Xu was released. Interestingly, Bitcoin's price rallied as OKEx withdrawals were suspended, and crashed soon after OKEx resumed normal business.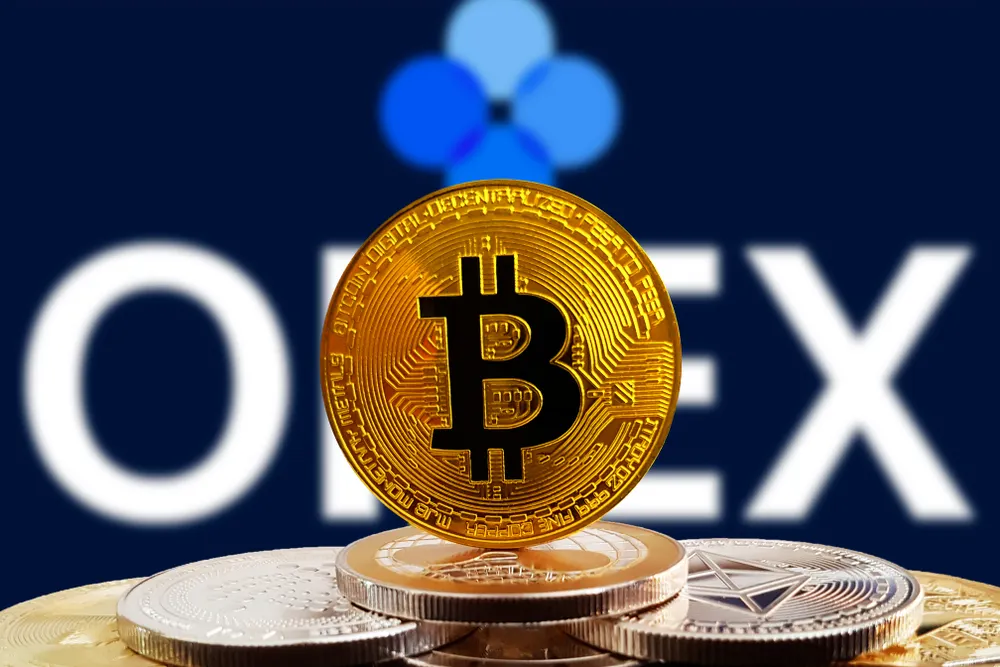 "Most of the frozen Bitcoin had traded up around 70%, so there were a lot of unrealized profits locked up there," Chung said, adding that, "Once these coins were free to move it's likely many traders sold them for dollars and stablecoins to realize those gains, adding greater momentum to the selling." 
Despite the plethora of reasons for the price crash, Bitcoin might just be experiencing a temporary drop off. 
Bitcoin analysts still optimistic
Bitcoin's price may have dropped significantly in the last day, but industry experts hope that the price will rally once more. 
"With a little more time to consolidate, Bitcoin's exchange rate will go much higher," Runets added. 
What's more, some Bitcoin watchers suspect this price drop won't mirror the market crash seen in 2017, arguing that Bitcoin is in a better place now than it was three years ago. 
"While the all-time high price of Bitcoin reached in 2017 has not been surpassed, the total market capitalization of Bitcoin is much higher as there are significantly more Bitcoin in circulation than ever before." Gunnar Jaerv, COO of First Digital Trust, a Hong Kong-based digital asset custody provider, said. 
In addition, Deane suggested that while the "bottom could be as low as $14,000 to $15,000, I don't think it would go lower at this stage." 
However, others in the industry think this price crash is only natural. "I think this selloff is healthy for the market which has been overheated and very optimistic for some time," said Soravis Srinawakoon, CEO and co-founder of cross-chain data oracle platform Band Protocol, adding that, "As we saw in 2017, nothing can go up in a straight line." 
Bitcoin most certainly isn't.