In brief
Fidelity's Bitcoin Investment Thesis research shows that Bitcoin has extremely low correlation with other assets like stocks or gold.
The report considers a situation of an investor allocating 5% of a multi-asset portfolio to Bitcoin.
Fidelity has been a consistent supporter of Bitcoin and other digital assets.
In our most recent survey, 60% of the investors who believe digital assets belong in a portfolio said they should be considered alongside other alternatives

In our new report, we explore bitcoin's role as an alternative investment and portfolio optimization tool 👇🏽 https://t.co/SyC8CbgOLV

— ria(search) (@riabhutoria) October 13, 2020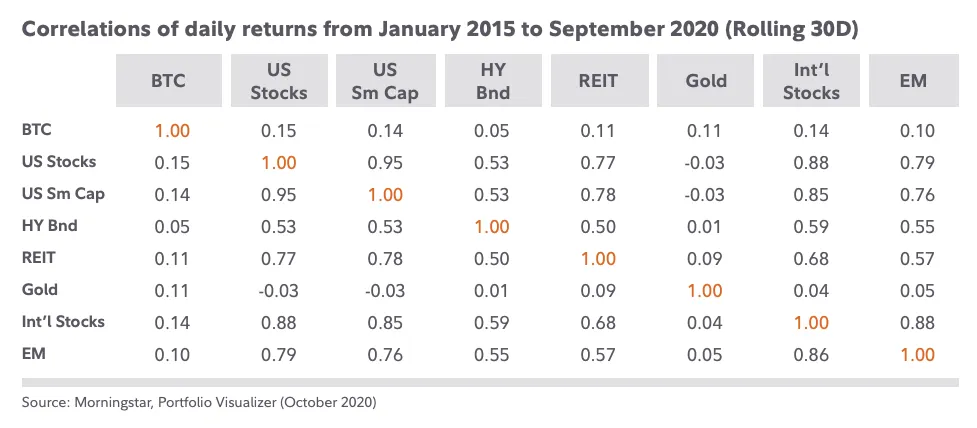 Disclaimer
The views and opinions expressed by the author are for informational purposes only and do not constitute financial, investment, or other advice.